Spoilers: Why Some 'It: Chapter Two' Viewers Are Calling Pennywise Homophobic
Everyone knows Pennywise isn't a good guy, but, for some, It's actions truly cross the line. There are a few scenes in the It sequel that led fans to believe Pennywise is an evil entity that is also homophobic. Here's why some are calling Pennywise surprisingly anti-queer in the recently-released horror film, It: Chapter Two.
This article contains spoilers from 'It: Chapter Two!'
'It: Chapter Two' premiered on Sept. 6, 2019
Just when you thought you've seen the last of It — Pennywise is back and ready to torment Beverly, Bill, and the residents of Derry. In this sequel, Pennywise is scaring more than the members of the Losers Club, as fans see the clown target a young child in a house of mirrors.
What's different about this movie, however, is what some fans call anti-queer scenes. Primarily through Pennywise, viewers see uncomfortable scenes, beginning with the opening scenes of It: Chapter Two. Some fans took to social media, sharing their thoughts on this sequel.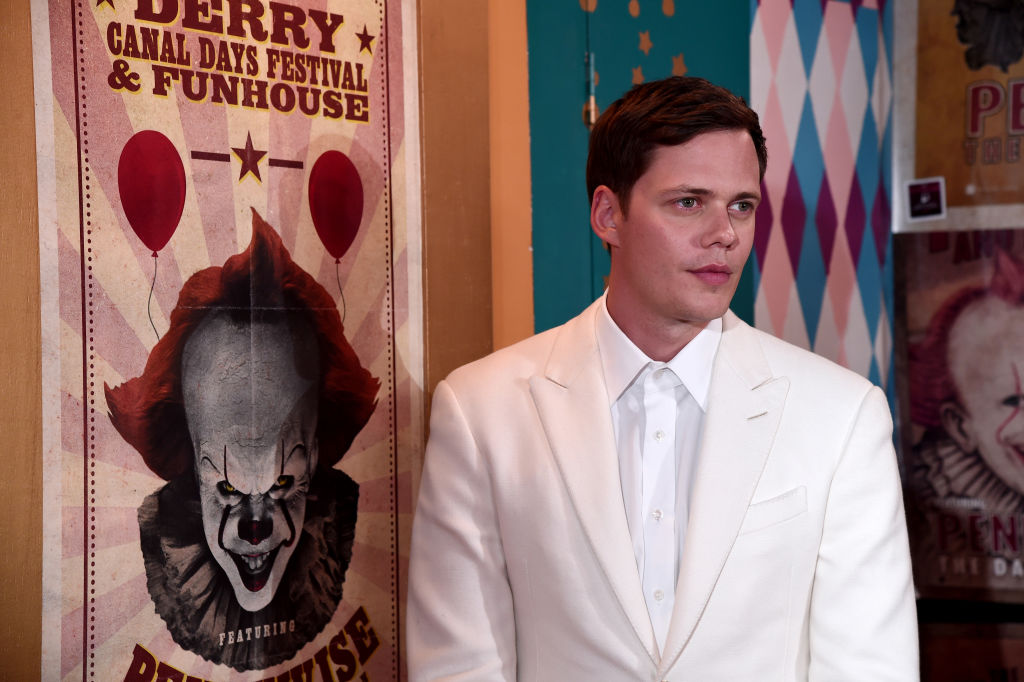 There are a few scenes in the film that cause fans to think Pennywise might be homophobic
There are multiple scenes in this horror film that led fans to this unfortunate conclusion about Pennywise. That includes the opening sequence of the movie, where a gay couple is tormented and beaten up by teenagers in Derry. When one of the partners is thrown into a nearby creek, Pennywise is there waiting for his victim. The shape-shifting clown then eats him.
This is not the only uncomfortable anti-queer scene in the sequel. According to Out, "but what really cements Pennywise's bigotry is his treatment of Richie (Bill Hader), who is revealed to be closeted and in love with his childhood friend Eddie (James Ransone). When Richie sets off to Derry's arcade to procure a token needed for the ritual to defeat It once and for all — which turns out to be a literal arcade token — he reminisces about being called a 'f*g' as a child (Finn Wolfhard returns as his younger incarnation) by bully-turned-sociopath Henry Bowers (Nicholas Hamilton). Then he's attacked by a giant Paul Bunyan statue and, eventually, Pennywise himself."
This is in contrasts to other horror film characters, like the Babadook, who some believe is a "gay icon"
If you went to a pride parade or attended a pride rally within the past few years, chances are, you've seen some kind of nod to the horror character, the Babadook. Recently, the Babadook, from the horror movie of the same title, became an unofficial queer icon. One company even released a Pride-themed physical copy of the movie during LGBTQ Pride Month. Some fans even created art of the two horror icons together.
"Remember when people got so heated when you said Pennywise was the Babadook's partner because the Babadook was a gay icon at some point, but Pennywise got a callout for being homophobic," pointed out one Twitter user. Since the release of It: Chapter Two, some fans distanced themselves from this unusual pair of characters.
It: Chapter Two is currently playing in theaters.