'It' Child Actors Hadn't Seen Pennywise Until Their First Scene With Him
When the kids in It see Pennywise for the first time, some of their surprise is genuine, as they had not seen Bill Skarsgard in the makeup and costume until shooting a scene with him.
The cast and crew of It has been conducting a variety of interviews this week to promote the release of the new film, and in one with The New York Times, Bill Skarsgard said that it was director Andy Muschietti's idea to keep Skarsgard isolated on set and not have the kids interact with him until their first scene with Pennywise.
"Pennywise was this looming force they knew was coming but hadn't seen yet," Skarsgard said. "That built an excitement in the kids you could feel when they saw him for the first time. They were probably a bit scared."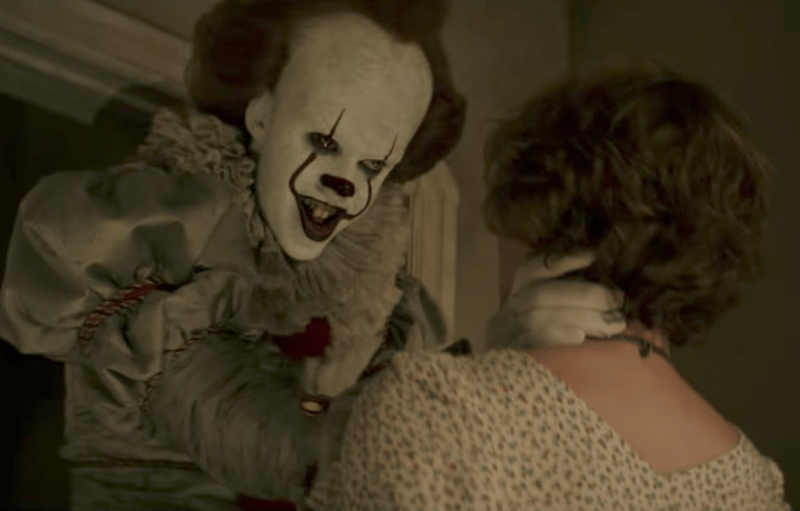 Skarsgard also said that he didn't join the production until the kids had already been working on the movie for a month and a half, so they had all that time to imagine what Pennywise might look like, although they did briefly meet Skarsgard at the film's read through.
"The first time they saw me in full make-up was the first time I had a scene with them," he told NME. "So there was this huge build-up of anticipation for them. That was deliberate. They'd met me once at the read-through, so they didn't really know me either. We were trying to create some sort of tension that would translate into the movie."
In another interview, Skarsgard expanded on this and explained why it was important to stay away from the kid actors until their first scene together.
"It made sense that I was separated from the kids," Skarsgard said. "They were all hanging out together, becoming friends, and I was by myself trying to wrestle this demonic clown that I was going to portray."
Skarsgard went on to say that the first scene he shot as Pennywise was when he comes out of a fridge to confront Eddie, played by Jack Grazer. Skarsgard explained that he had not met Jack Grazer before they filmed that scene together, and this was the first time Grazer saw what Pennywise looked like, although Skarsgard said on Jimmy Kimmel Live! that he did briefly introduce himself to Grazer right before the scene began.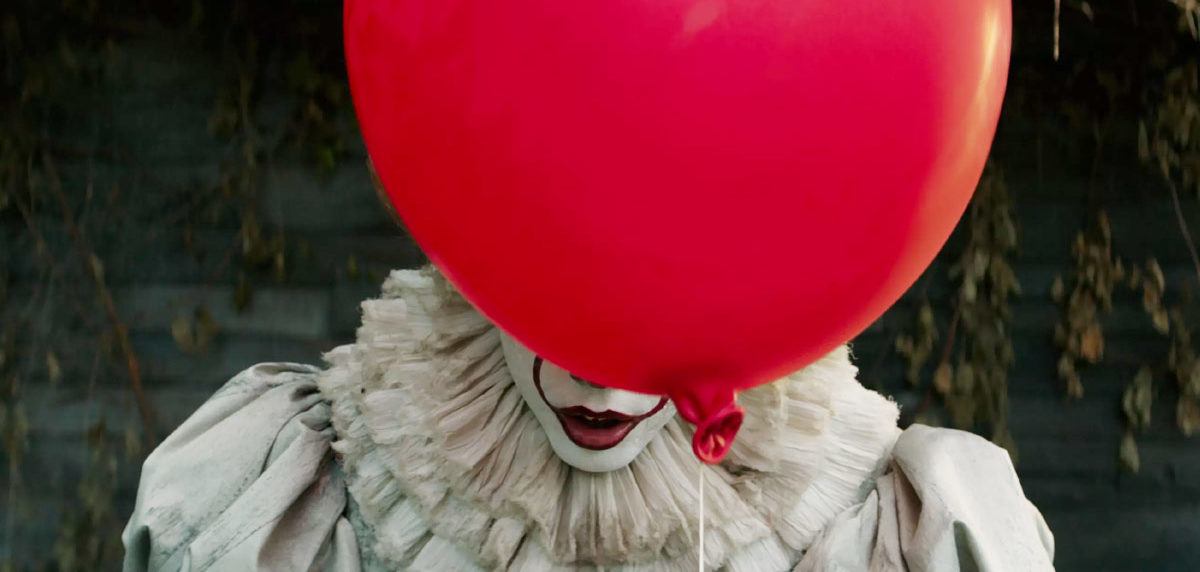 That fridge scene was so terrifying that Skarsgard said that he was worried he might have traumatized Grazer, but he was surprised at the young actor's professionalism.
"They yelled cut, and I go, 'Are you okay, Jack?'" Skarsgard told Jimmy Kimmel. "He goes, 'Love what you're doing! Love what you're doing with the character.'"
It opened with Thursday night previews on September 7, and it's already shattering box office records, earning the most money on Thursday night of any R-rated film ever made. It made $13.5 million on Thursday night alone, beating Deadpool's previous Thursday record of $12.6 million. It is not expected to beat Deadpool in the overall opening weekend gross, but It is still projected to take in between $65 million and $70 million, therefore giving it the biggest opening weekend ever for a horror film.