It's Official! They're 'Rounding People Up' For the 'Downton Abbey' Movie Sequel
'Downton Abbey' was a huge box office success when it released last month and a sequel sounds very likely. Find out what's known so far.
The Downton Abbey movie that just released last month was an enormous success, even battering Rambo at the box office. Many weren't sure if audiences had had enough of the prim English drama but, apparently, fans are thirsty for another spot of tea.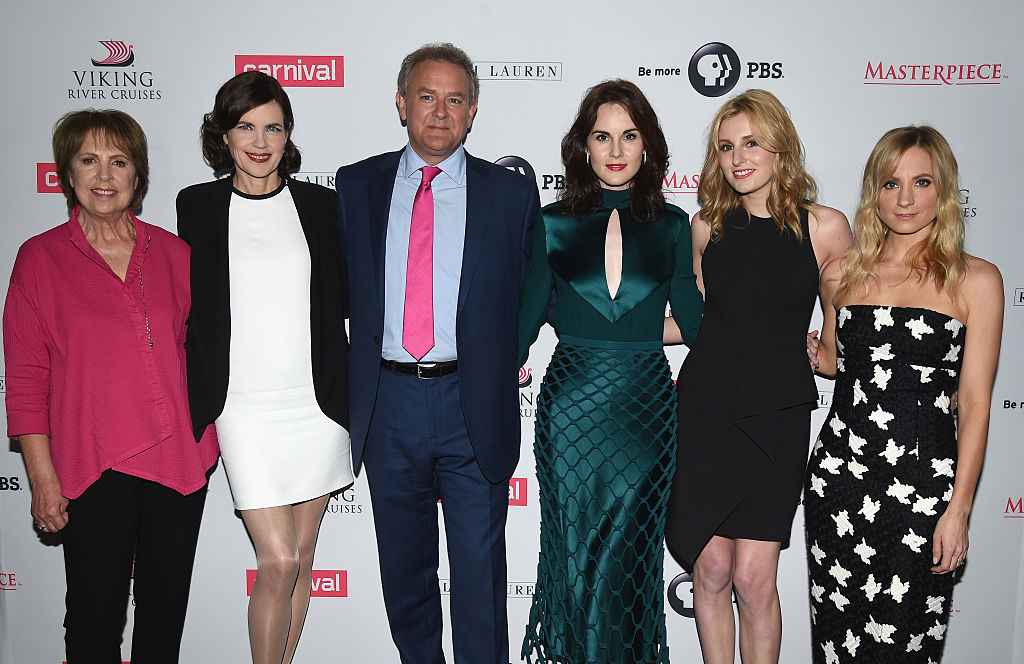 Talk of a sequel has already been making the rounds. This week, however, one Downton star appears to be officially sounding the call that a sequel is really and truly in the works. Here's what we know so far.
How the 'Downton Abbey' movie did
Downton Abbey the movie has been an enormous success since its release in the US on Sept. 20th. It was up in the air whether or not fans of the PBS drama would flock to the theaters for more of the Crawley family on a slightly larger screen.
The big-screen Downton picked up where season 6 of the Julian Fellowes creation left off. In the movie, the aristocratic family learns that the king and queen of England will be visiting. Enthusiastically, upstairs and downstairs move into action to properly receive their royal highnesses.
The movie was a huge hit and, according to Box Office Mojo, took in $173.1 million in box offices as of October 24, domestically and globally combined.
The 1 actress whose return is not guaranteed
With talk of a sequel, one of the biggest questions is whether actress Maggie Smith will return to reprise her role as the Dowager Countess. It seems to be anybody's guess.
Then again, Smith did say, even before the current movie was conceived, that she hoped if a Downton movie was made, that it would start with the funeral of her character, the Dowager Countess. And yet, she did appear in it, to the delight of fans.
The ending of the film sees (look away, spoiler alert!) the Dowager very movingly tell her granddaughter Mary Crawley that she is ill and that Downton is now in Mary's very capable hands.
So, will Smith return for Downton the sequel? The word from Mrs. Patmore herself, actress Lesley Nicol, in speaking with The Daily Mail last week, is "Who the heck knows? It looks like, if you've seen the film, it looks like that's bye, bye Maggie, but who the heck knows? We don't know. I wouldn't begin to guess, because I wouldn't rule it out, and I would say it's 50/50. She might not. It depends what Julian does and what he wants to do and what she wants to do."
How certain is a 'Downton Abbey' sequel?
According to Nicol's conversation with Good Morning Britain, it's more than a possibility.
"They're working on it yeah. I don't think they've written, it but they are rounding people up."
Of the current movie, the actress told The Daily Mail last week, "We had no idea it would be such a hit…we were very anxious because there was such a build-up, as you know."
"The bottom line would have been if the fans were disappointed, we would have been mortified, because that's what this movie is about. It was demanded by them, it had to be enjoyed by them and thank God it has been, so we are all genuinely blown away."
An insider also reported to The Scottish Sun that a sequel is a certainty, saying "Downton's popularity as a film has been phenomenal…The commercial viability of a second film is now a dead cert, so Julian (Fellowes) has been told to start putting pen to paper on the follow-up."
Read more: What is 'Downton Abbey' Creator Julian Fellowes' Net Worth?