It's OK If You Didn't Like the Ending of 'Stranger Things 3' — Millie Bobby Brown Didn't Either
If you didn't like the ending of Season 3 of Stranger Things, you have some pretty prominent company. And no, we're not thinking of David Harbour and his "is he or isn't he with us" Hopper. 
We're referring instead to Millie Bobby Brown, who didn't exactly react positively to how things wound up when she read the script, according to an interview she gave to Seventeen.
Her reaction boils down to three words: "I was pissed!"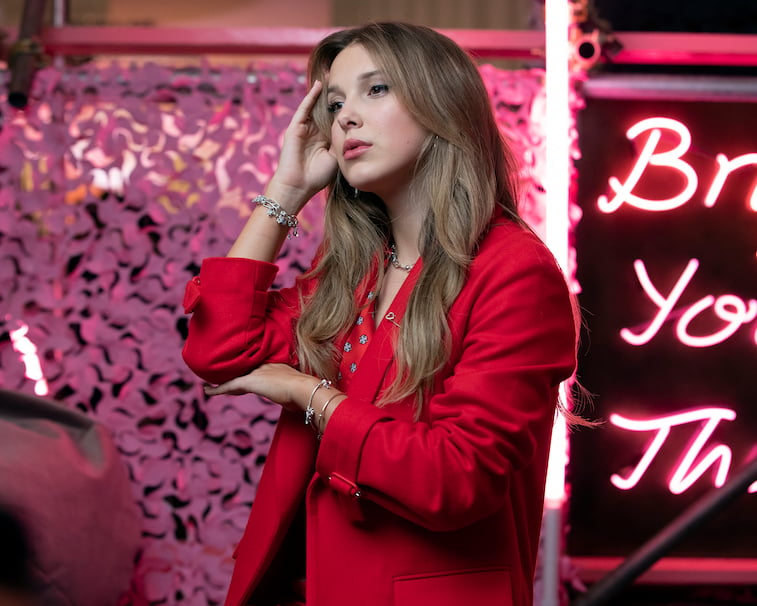 What happened at the end of Season 3?
Spoilers ahead if you haven't seen the end, but Hopper's fate has been so endlessly debated that we'll mostly let that go and instead concentrate mostly on what happened to Eleven.
The romance between El and Mike got hot and heavy – too hot and heavy for Hopper, who forcibly separated the couple. This happened just as the Upside Down once again made its presence felt in Hawkins, gunning for Eleven in particular.
As events come to a head, the Mind Flayer attacks the Starcourt Mall. The kids battle that while Hopper and Joyce are trying to sabotage the secret underground lab. 
The Mind Flayer seriously injures Eleven in the fight, and she loses her powers as a result.
Having had enough of being attacked by gnarly monsters, the Byers, who now have custody of El, decide to move away. Who could blame them? 
Why didn't Brown like the ending?
Well, Brown could blame them. She didn't say she didn't like the ending dramatically, exactly — she was more worried about how everyone else was going to cry during the tearful farewell scene. She said: 
"When we were filming it, all of us kids said to each other, 'So how are we all going to cry?' Because we don't really cry in front of each other very often. I usually am the one who's crying in every single scene and the kids have to deal with me listening to [sad] music and they're like, 'Oh God.'"
So at least we know how Brown works herself up cry. The other young actors have had little if any occasion to do so. But together they came up with a solution.
Although this is not the end of Stranger Things, with season 4 in the works, everybody knows the show will come to an end someday. Particularly with Netflix, the pattern seems to be cancel shows after four or five seasons, even if they're doing well, because the company wants to keep content fresh to lure new subscribers. 
So Brown and the others imagined what it would be like when they actually have to wrap for good. That got the tears flowing, the cameras rolled, and eventually the tears were flowing on both sides of the TV.
What does the future hold for Season 4?
Netflix has not announced when season 4 will be. Going by the timeline of the prior seasons,  we probably shouldn't expect a new season until 2021.
There has also been some speculation that season 4, whenever it comes, would be the final season, although that has not been confirmed. The Duffer Brothers, who created the show, have signed a new deal with Netflix, but that entails them creating new content, so they might feel inclined to wrap Stranger Things sooner rather than later. 
Whatever the ultimate end of the show, Brown is looking forward to season 4. And as it turns out, she's looking for it precisely because Eleven is separated from Hopper and Mike and has a chance to come into her own.
"I hope she finds who she is, without a boy, a male influence in her life. There's Mike and Papa and Hopper and all the boys really. Even without Max⁠, she needs to find herself by herself. Everyone needs that moment in life to sit there and think, 'Who am I as a person, who am I without everyone around me? How can I really love myself?' I don't know if she knows how to do that yet," she noted.