It's Still Unclear If Meghan Markle and Kate Middleton Fought Over Bridesmaids Tights Before Meghan's Wedding Day
Royal fans will probably never know if Meghan, Duchess of Sussex truly despises Catherine, Duchess of Cambridge or if their alleged feud is a made-up phenomenon meant to sell newspapers. Now that Prince Harry and Meghan have stepped back as senior royals and fled to California, maybe the truth doesn't even matter that much.
But still, followers are buzzing about their supposed arguments all over again since a source came forward and insisted the two royal wives got into a fight over pantyhose, of all things. Could the rumor that Meghan and Kate exchanged words just before the Duchess of Sussex's wedding day be true?
RELATED: Why Wasn't Kate Middleton a Bridesmaid In Prince Harry and Meghan Markle's Wedding?
The Tatler tell-all received a rare denial from Kensington Palace
This information comes from a very controversial article in Tatler that inspired the Duke and Duchess of Cambridge to issue a statement against it. Typically, the couple refrains from dignifying rumors with a response — they didn't even address the widespread claims that Prince William had an affair with Kate's former friend in 2019. But this time, the couple had something to say.
"This story contains a swathe of inaccuracies and false misrepresentations which were not put to Kensington Palace prior to publication," the statement from Kensington Palace said, via Insider. They didn't go into detail about which specific facts Tatler got wrong, however.
The magazine claimed the Meghan Markle and Kate Middleton clashed over wearing tights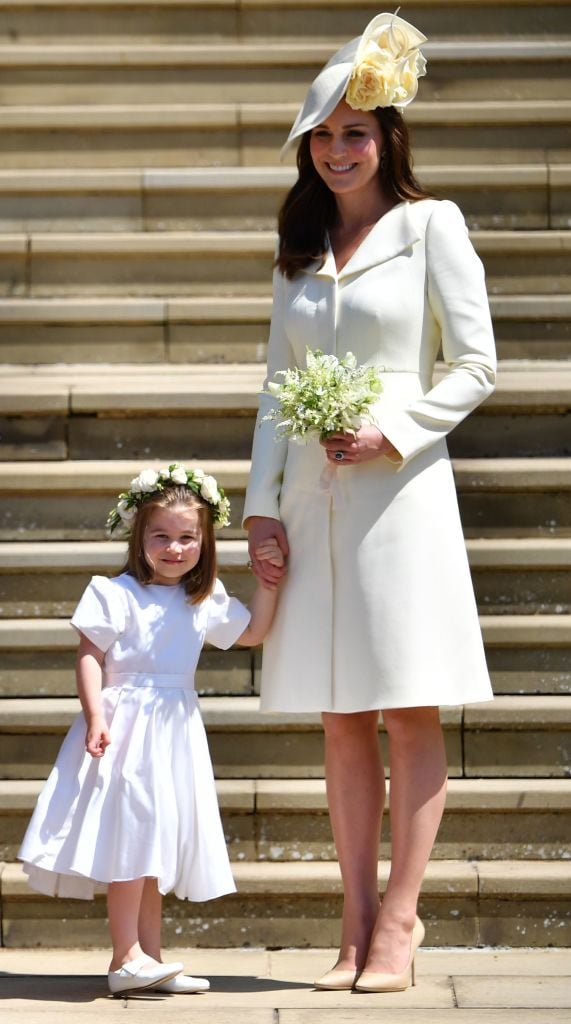 Prince Harry and Meghan got married on May 19, 2018. The in-depth Tatler article made claims that Meghan insisted the bridesmaids skip wearing pantyhose at the wedding rehearsal because it was such a hot day — plus, she was known to break royal protocol and not wear them anyway.
Meanwhile, Kate is known for adhering to that particular royal rule and even singlehandedly reinvigorated the struggling pantyhose industry in the United Kingdom because of it. Tatler claims that the two women fought and that ultimately, Meghan got her way.
"It was a hot day and apparently there was a row over whether the bridesmaids should wear tights or not. Kate, following protocol, felt that they should. Meghan didn't want them to," Anna Pasternak wrote, via an unnamed source.
"The photographs suggest that Meghan won. Kate, who has impeccable manners, sought the opportunity to put Meghan in her place, reprimanding her for speaking imperiously to her Kensington Palace staff," she added.
Did Meghan Markle and Kate Middleton really fight?
The denial from Kensington Palace doesn't clarify if the wedding tights debacle is part of the "inaccuracies" in the article or not. But a rep for Tatler doubled down on the claims, saying their information is sound.
"Tatler's Editor-in-Chief Richard Dennen stands behind the reporting of Anna Pasternak and her sources," a spokesperson for the magazine said in a subsequent statement.
"Kensington Palace knew we were running the 'Catherine the Great' cover months ago and we asked them to work together on it. The fact they are denying they ever knew is categorically false."
It sounds like we'll never solve the true mystery of the missing pantyhose after all.