It's Time to Let Miley Cyrus Quietly Figure Her Love Life Out
Miley Cyrus might be just coming off of a breakup with Liam Hemsworth, her on-off love for ten years, but she's not about to slow down.
The singer has been sharing to social media almost nonstop in the days since their split was first announced, and fans definitely have mixed feelings about it. While Cyrus has been slammed by many critics for oversharing, those in her corner defend her actions by claiming that she's always been over the top.
The drama probably won't lessen anytime soon for Miley Cyrus, but there is another way to look at how she's handled the breakup.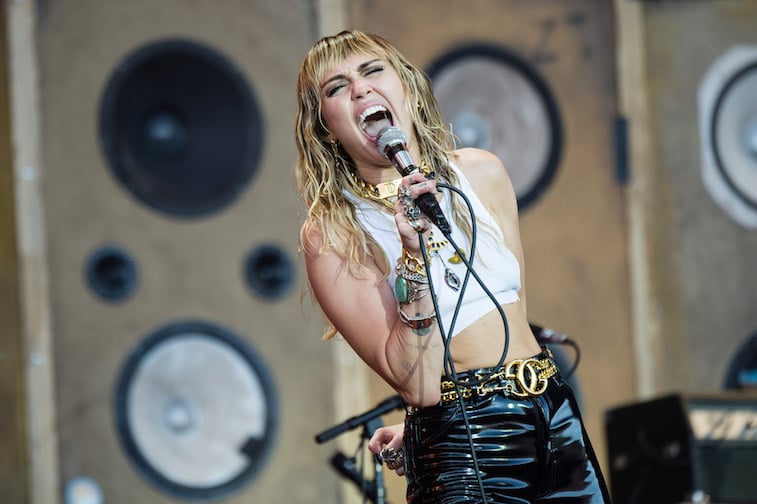 How long were Liam Hemsworth and Miley Cyrus together?
Liam Hemsworth and Miley Cyrus go way back – to 2009, to be exact, when Cyrus was only 16 and Hemsworth, 19. After meeting on the set of their movie The Last Song (where they played young, star-crossed lovers), Hemsworth and Cyrus started dating.
They were a hot item for a little over a year before breaking up late 2010. They got back together in early 2011, marking a pattern of breakups and makeups that would hold true for the next eight years.
The young couple got engaged for the second time in 2017, and this time, it would lead to the altar. Following a devastating fire that destroyed their house and all their possessions in the fall of 2018, Hemsworth and Cyrus got married.
Their December wedding was low-key and private, but they seemed as in love as ever before. In June 2019, Cyrus even took to social media to debunk breakup rumors by wishing her husband a happy ten-year anniversary. Still, all was clearly not well in their world.
Why did Hemsworth and Cyrus break up?
In July 2019, rumors started circulating that there were problems in Hemsworth and Cyrus's relationship. Miley Cyrus has always been outspoken, but an Elle interview that she did raised more than a few eyebrows — in the story, Cyrus claims that she doesn't like the term "wife," and that she and Hemsworth's relationship is "unique and complex."
Also in the interview, Cyrus revealed that she is queer and that even though she's married to a man, it doesn't change the fact that she is attracted to women.
Only a few weeks after her interview with Elle hit the internet, the news broke that Cyrus and Hemsworth had split yet again. While no cause for the breakup was revealed, many fans speculated that it was Cyrus's open conversation about her private life that had rubbed Hemsworth the wrong way.
Cyrus has been very active on social media
At the same time that news of Cyrus and Hemsworth's breakup was announced, Cyrus was seen with Kaitlynn Carter, Brody Jenner's ex-wife. Cyrus and Carter were photographed on a luxurious vacation getaway, kissing, cuddling, and drawing a firestorm of speculation as to their exact relationship status.
While Hemsworth has stayed relatively silent, only speaking out once to confirm the breakup and to state that he wishes Cyrus "nothing but health and happiness going forward," Cyrus seems to be living her best life.
She has been sharing lots of candid snapshots on social media, and while she hasn't talked about the nature of her relationship with Kaitlynn Carter, it is probably only a matter of time before she offers some clarity on that.
No matter what she does, Cyrus will never be able to please everyone. The controversial singer has made her career out of being unpredictable, and outrageous, and she knows that will sell tickets.
While many fans have started to speculate that she and Hemsworth will end up getting back together, as they have done many times before, the truth is that Cyrus probably has a lot of living still to do before she truly decides what she wants.