Ivanka Trump May Be Trying to Be More Like Meghan Markle
Since her strangely delayed congratulations to Meghan Markle and Prince Harry on their engagement, it appears that Ivanka Trump has been increasingly obsessed with the Suits alum. From her desire to snag an invite to Markle and the prince's royal wedding to a wardrobe that channels the duchess, Trump's desperate desire to fulfill the role of an iconic woman that Markle has so effortlessly slid into has left everyone scratching their heads.
Here are all of the ways Ivanka Trump is trying to be more like Meghan Markle.
Trying to get a foot in the door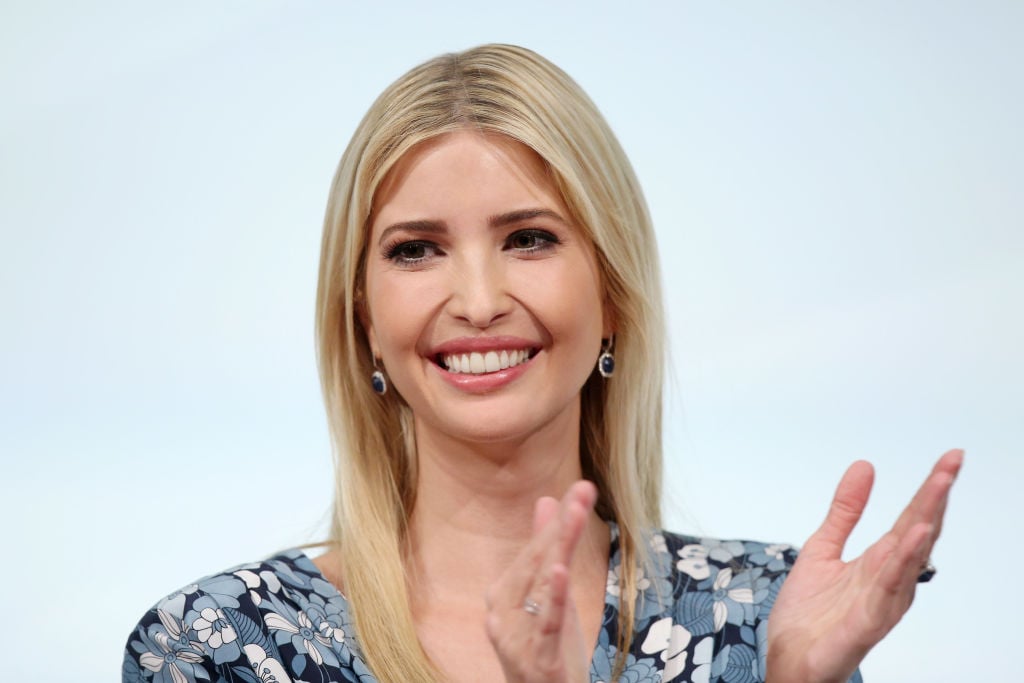 Trump's obsession with Markle seemed to spark following the windfall of coverage the self-proclaimed feminist and her royal boo were getting following their November 2017 engagement. Three weeks after the fact, the first daughter tweeted a rather delayed congratulations to the couple.
She tweeted, "Wishing Meghan and Prince Harry a lifetime of love, laughter, and happiness together. I have no doubt that this couple will do extraordinary things, both individually and collectively. Congratulations!"
Shockingly, Trump didn't receive an invite to the nuptials.
Next: A major downfall and a meteoric rise 
Beloved and celebrated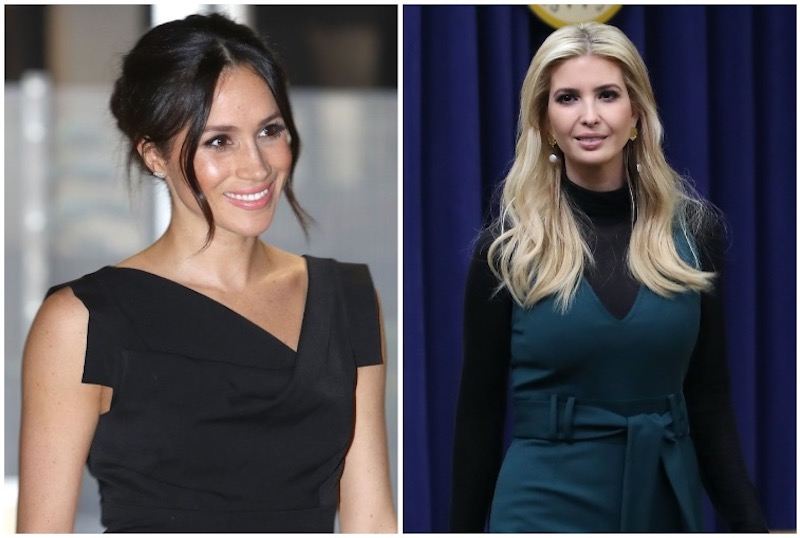 From her photo-ops to the way she positions herself next to her father as if she has something valuable to offer, it's clear that Trump wants to be beloved and celebrated. However, she is not.
As Vanity Fair reported, "While [President] Trump often seems to outrun his own bad press — even his most appalling debacles — his daughter does not possess the same immunity. Many of the rules do apply to her. As a former friend put it to me, 'Now their names are kind of their downfall.'"
In contrast, Markle has been celebrated as a breath of fresh air for the royal family, and most folks (except for the racist ones) can't get enough of the California native.
Next: Having the credentials to back it up.
Qualifications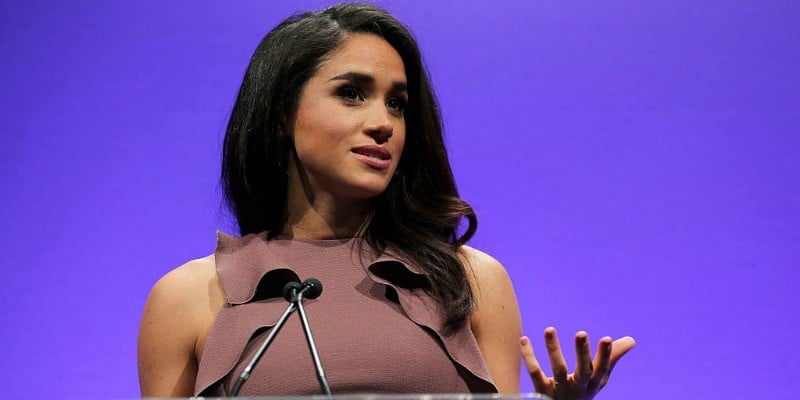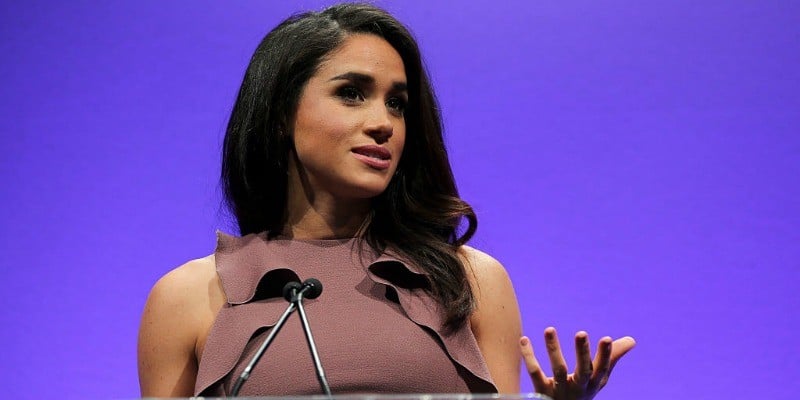 Before stepping into the White House, Trump was a fashion designer, a reality TV show personality, and a model. Therefore, she isn't exactly qualified to be anyone's presidential adviser. Markle, on the other hand, is actually profoundly qualified for her role as a full-time philanthropist.
She's advocated for children and women throughout her life including her role as a global ambassador for World Vision Canada. With the organization, she went to Rwanda and advocated for the country's children and those of other developing countries.
Trump has never done anything of that sort.
Next: Tweets mean nothing
'Standing' for women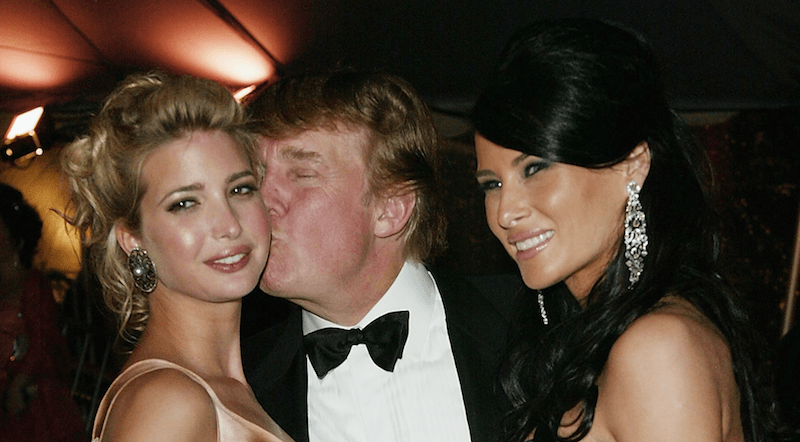 Despite her father, President Trump's sexist, misogynist, and vile remarks towards women, the senior presidential adviser has adamantly defended him, claiming that she and the POTUS have women's best interest at heart. In fact, Ivanka Trump's favorite thing to do is to share absurd photographs of herself as she claims to stand for women. In Feb. 2017, Trump tweeted a photo at her father's desk in the Oval Office with the caption, "the importance of women having a seat at the table."
In contrast, Markle has written about the global stigma around menstruation, and spoken at the UN for International Women's Day in 2015. During her speech, she said, "Women need a seat at the table, they need an invitation to be seated there, and in some cases, where this is not available, they need to create their own table."
Next: Choosing a side 
Speaking out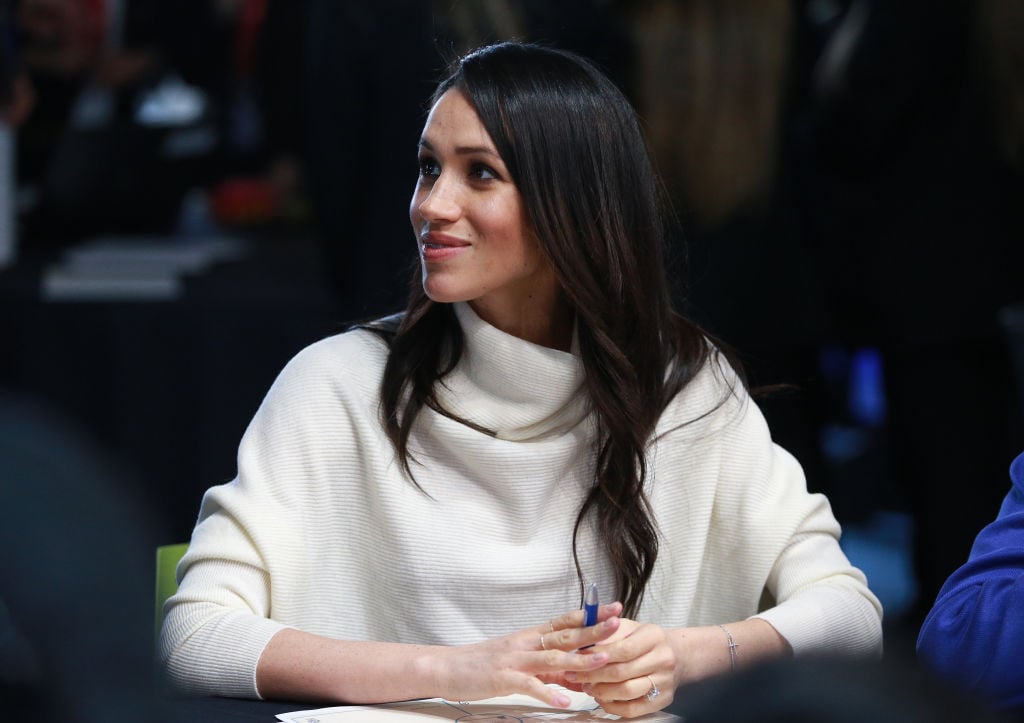 Trump has stayed quiet about the sexual misconduct allegations against her father and his crumbling administration. In fact, she even told a reporter that he was inappropriate to ask her about it all. Before stepping into her new royal role, Markle made sure her thoughts on Trump were heard loud and clear.
During an appearance on The Nightly Show with Larry Wilmore in May 2016, she called him "divisive" and "misogynistic."
Next: Some deliberate fashion choices 
Biting her style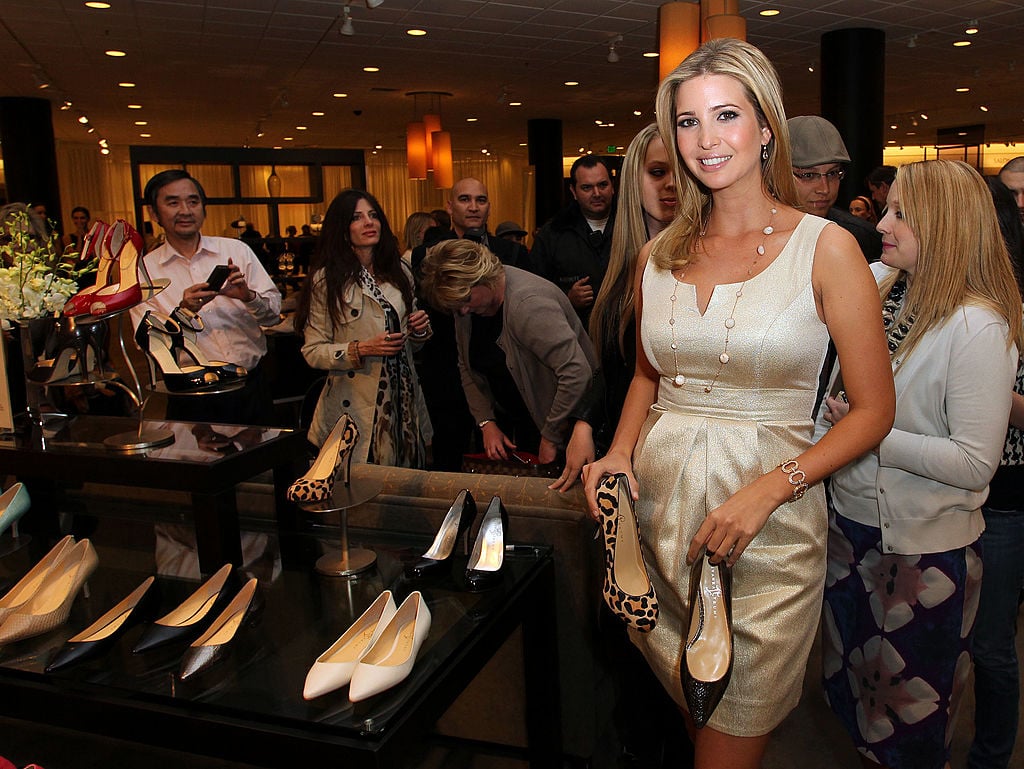 Ivanka Trump has her own fashion label, so we always find it a bit puzzling that she goes out of her way to wear so many other fashion brands. One brand, Altuzarra, is one of Markle's absolute favs. The women's rights activist has sported looks from the rising designer on numerous occasions including a navy top-handle saddle bag which immediately sold out.
Shortly after that, Trump visited Peru's Lima Stock Exchange wearing a  $1,700 navy Altuzarra shirtdress with a yellow floral print and long sleeves. This was especially baffling because the designer accused Trump's fashion brand of stealing one of their sandal designs in September 2017.
Desperate times.
Next: Headed in two different directions. 
Two very different fates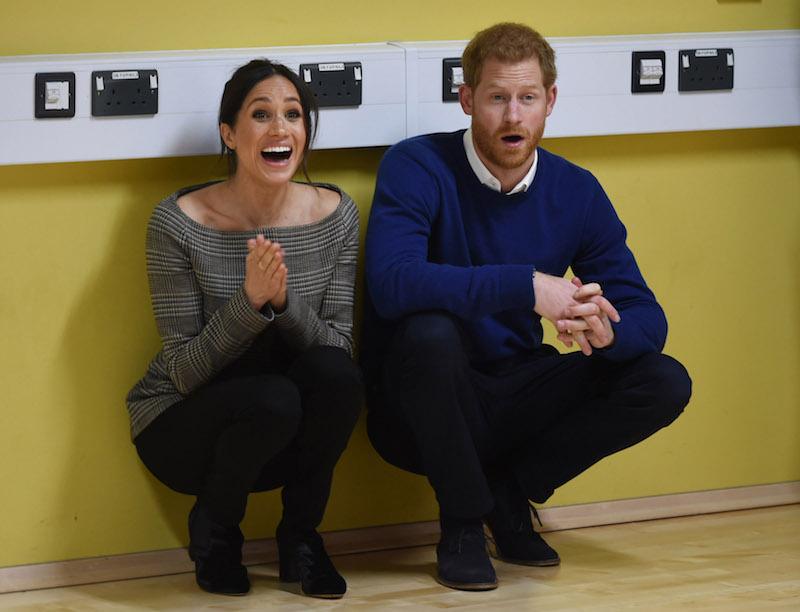 There was once a time when even Markle admired Trump. On her now-shuttered site, The Tig, she wrote of the first daughter:
Staggeringly beautiful, no question, but so incredibly savvy and intelligent that she's not just carved a niche for herself under her father's famed Trump notoriety, she has undoubtedly created her own empire. It's so easy to knock the girls who come from privilege – to assume they rested on their laurels and garnered accolades simply by being fancy from the womb. But I always remember Ivanka being different.
These days, things are very different. As Trump faces one fail after another, including a widely panned book, being compared to "a half-wit Suadi Prince," and being shunned by the fashion world,  Markle is living her very best and most regal life.
Follow Aramide on Twitter @midnightrami.
Check out The Cheat Sheet on Facebook!