'Big Brother 21': Jack Matthews and Kathryn Dunn Discussed Their Time in The Jury House and More
Jessica won Head of Household and nominated best friends Jackson and Jack for eviction. She then won the Veto Competition, kept the nominations the same, and the house chose to evict Jack. The following week, Tommy won his first HoH and nominated Kathryn alongside her "father," Cliff.
He also won the Veto Competition but took Christie off the block, who was placed there as a third nominee after losing America's Field Trip Competition. Cliff was able to make a few deals and secure his spot, sending Kathryn to join in The Jury House.
How are the two enjoying their new summer place? Keep reading to find out.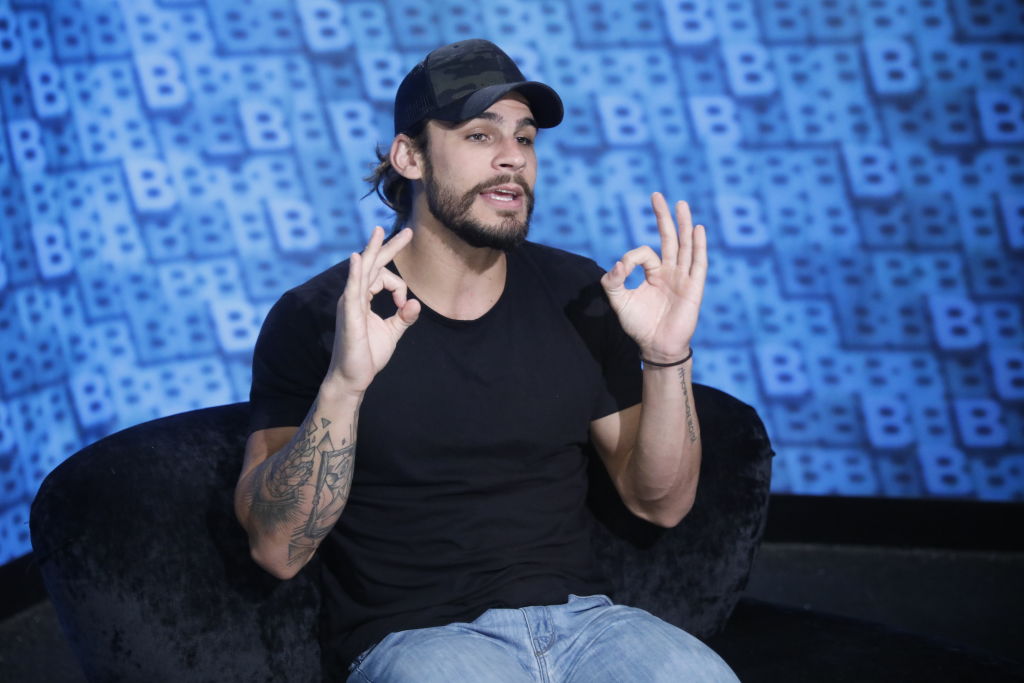 How Jack Matthews feels after his eviction
When asked about his biggest regret in the house, he said it was a situation Bella told him about it, where Kemi commented about Jackson's cooking. Jack admitted he became too angry over it, resulting in the harsh words he said about Kemi viewed on the Live Feeds.
The fitness trainer said he felt that by getting so upset over it, it put on a target on him from Kemi. However, she was evicted several weeks before Jack, so his answer was confusing.
He went on to explain the "bittersweet feeling" he experienced once he arrived at The Jury House, because of how stressful the Big Brother is. Jack also said it's nice not having cameras everywhere so he can enjoy his privacy.
Finally, the fitness trainer misses Tommy and his singing every morning the most, but he also misses his BB crush, Analyse.
Jack Matthews described The 'Big Brother 21' Jury House and his daily routine
His favorite feature of The Jury House is the pool and incredible view. Jack described his daily routine of waking up whenever, making breakfast, reading, and his goal to watch every single sunset from finish to end.
Kathryn said she currently follows the fitness trainer around all day and does the same things as him. However, Analyse is headed to The Jury House, which could impact Kat's schedule a little bit.
Kathryn Dunn discussed regrets after her eviction
As she explained in her eviction interview with Julie Chen Moonves, Kat wanted to be the Big Brother 20 Tyler Crispen of the season. She wished she would have joined an alliance and played more of a "concrete" game, but she stuck to her "alliance of one," a reason why she was eliminated.
When the house evicted Kat, she remembered feeling at peace and thought it was her time to go. Rather than feeling sad, the marketer said she understood why they voted against her. However, after being alone with her thoughts, she now "rethinks everything."
For example, Kat believes she would still be in the house if she voted to evict Jackson instead of Jack because it would have built trust with other Houseguests. She also regrets volunteering to be a pawn, of course.
Finally, even though Kat wants to hang out with Holly in Jury, she said she wants her Final Two partner to go far in the game.
Kathryn Dunn dished on The 'Big Brother 21' Jury House
Similar to Jack, Kat loves the views from The Jury House and said the mansion is "much prettier" than the BB house. She said because she still doesn't have her phone, she's able to appreciate nature more. Kat also stated it's a significant change from the backyard they were limited to in the Big Brother house.
Watch Big Brother Sundays at 8 p.m. EST on CBS!