12 Best Jack Nicholson Movies
Throughout cinema history, few actors have earned as much praise (and as many accolades) as Jack Nicholson. The legendary actor has earned 12 Academy Award nominations throughout his career, making him the most nominated male actor of all time. Among those nominations, he's managed to scoop up three wins and made history with his record-breaking (at the time) payday of between $60 million and $90 million (including a percentage of box office receipts) for his role as the Joker in Tim Burton's 1989 Batman. With so many indelible performances, it's difficult to identify the most essential in Nicholson's filmography. However, we're honing in on the very best of his big-screen career, tracking the actor's decades of unforgettable roles.
1. Easy Rider (1969)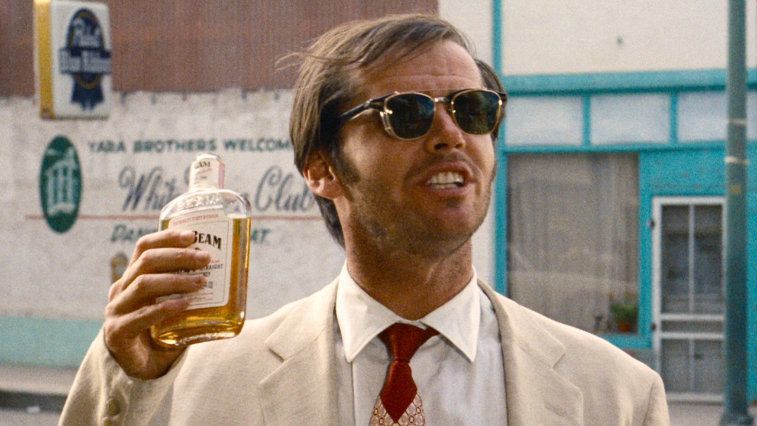 This ode to motorcylcling counterculture actually focuses on the pair of bikers played by Peter Fonda and Dennis Hopper (who also directs), but Nicholson turns in a standout performance as alcoholic lawyer George Hanson who they befriend in their travels. The role earned him his very first Oscar nomination, setting into motion a trajectory that would lead Nicholson to be one of only two actors to receive acting nods in every decade from the 1960s to the 2000s, alongside Michael Caine.
2. Five Easy Pieces (1970)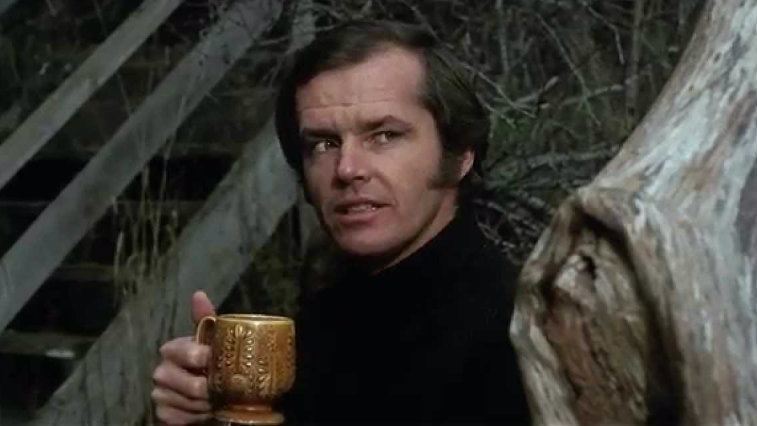 As an oil worker confronted by personal tragedy, Nicholson shines in this drama directed by Bob Rafelson, marking the second of six collaborations between the actor and director. Nicholson and co-star Karen Black — who plays the girlfriend to the actor's Bobby Dupea — both earned Oscar nominations for their roles, and the film is considered by many critics to be one of the best American films.
3. The Last Detail (1973)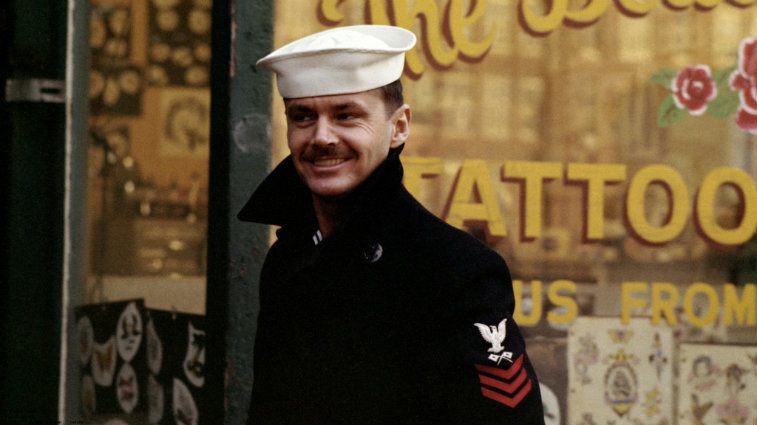 In this film, Nicholson and Otis Young play two Navy men charged with transporting a young sailor (Randy Quaid) to prison, and along the way, the trio gets caught up in a series of adventures. Director Hal Ashby — who had previously helmed future cult classic Harold and Maude — finds just the right balance between comedy and gravitas, bringing the titular Darryl Ponicsan novel to the screen with ease.
4. Chinatown (1974)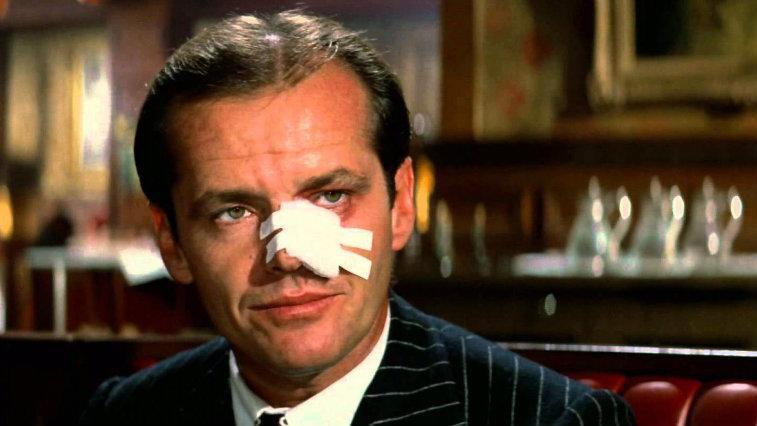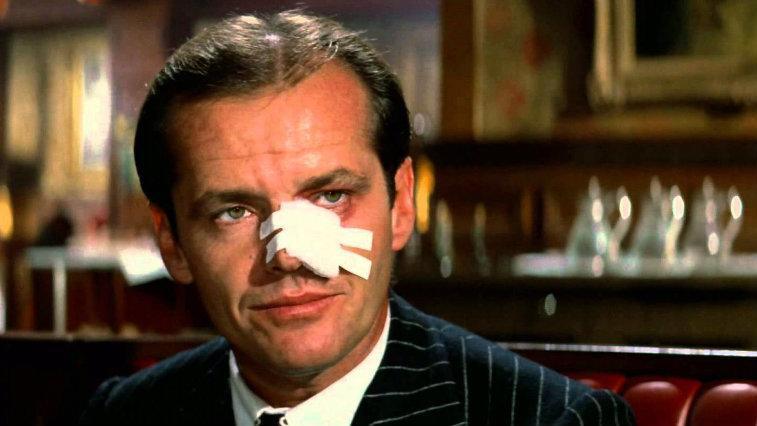 While many of Nicholson's earlier films have slipped from the pop cultural consciousness a bit, this Roman Polanski mysery remains every bit as beloved as it was during its initial release. As private detective Jake Gittes, Nicholson owns every second he's onscreen and secured his fourth Oscar nomination for this noir classic. He would later reprise the role for a 1990 sequel and direct the film himself, although it failed to live up to its predecessor.
5. One Flew Over the Cuckoo's Nest (1975)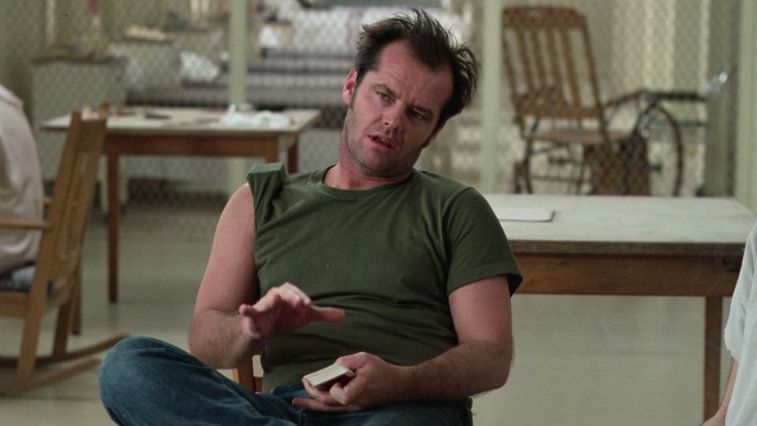 At last Nicholson won his first Academy Award for his role as Mac McMurphy in this Milos Forman film, which was the first to win in all five major categories (Picture, Director, Actor, Actress, and Screenplay). The film — which focuses on a criminal who clashes with the staff of a mental institution — is widely considered one of the finest films Nicholson has appeared in, a high compliment considering his prolific career.
6. The Shining (1980)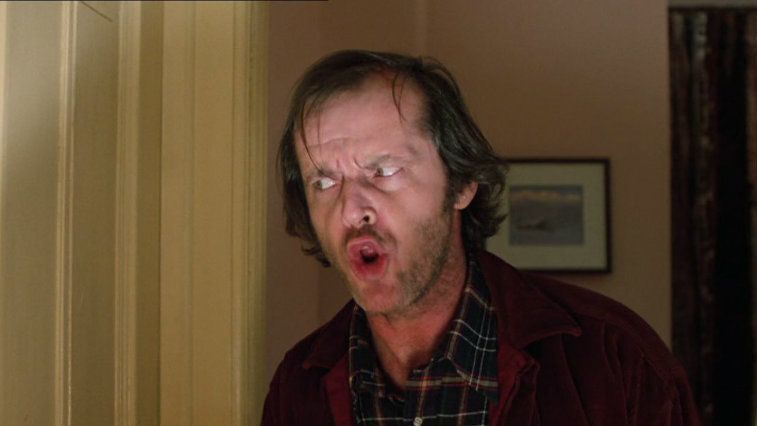 It's hard to believe that this Stanley Kubrick masterpiece was not particularly well-received by critics and was even nominated for Golden Raspberry Awards, honoring the worst in the year's films. In the decades since, of course, it has come to be considered the best Stephen King movie adaptation ever made and one of the greatest works of psychological horror in cinema history, and much of that credit goes to Nicholson's terrifying performance as a writer and family man who slowly goes insane in an isolated hotel.
7. Terms of Endearment (1983)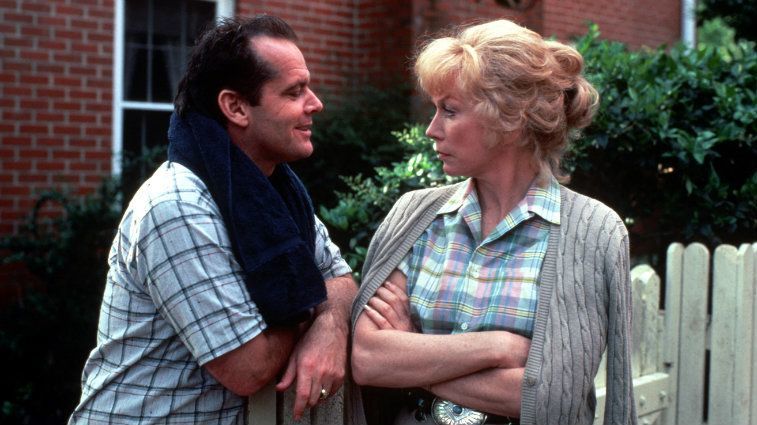 Nicholson has no shortage of onscreen charisma, and it is that very charm he effortlessly taps into for this James L. Brooks drama about the relationship between a mother (Shirley MacLaine) and daughter (Debra Winger). The actor won his sole Supporting Actor Oscar for the scene-stealing role of a retired astronaut who romances MacLaine's character, adding verve to every second of his screen time.
8. Batman (1989)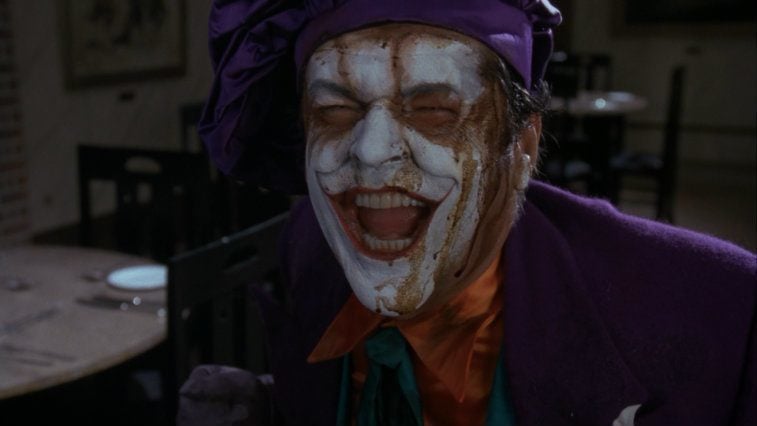 In his career choices, Nicholson has deftly shifted from riskier projects to more commercial ones. This one most obviously falls into the latter category, as the actor brings comics' most famous villain to theaters like never before. As the Joker, Nicholson manages to handily outshine co-star Michael Keaton and establish the definitive version of the Clown Prince of Crime, at least until Heath Ledger inhabited the role in 2008 for The Dark Knight.
9. A Few Good Men (1992)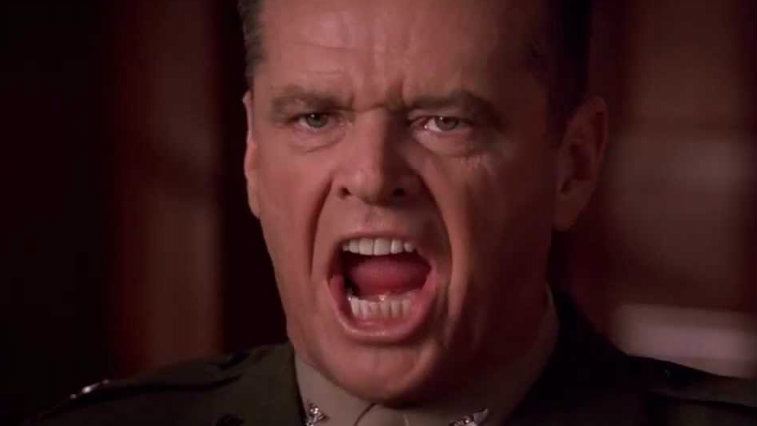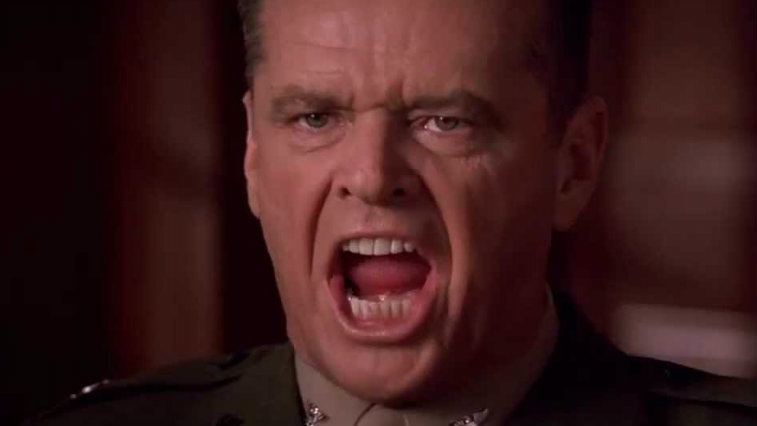 Everyone knows that famous line, and the powerful impact of that moment as Colonel Nathan R. Jessup propelled Nicholson to an Oscar nomination for this Rob Reiner film. Despite appearing in only a few scenes, the actor pocketed $5 million for the memorable performance and managed to elevate even the screenplay by The Social Network writer Aaron Sorkin.
10. As Good as It Gets (1997)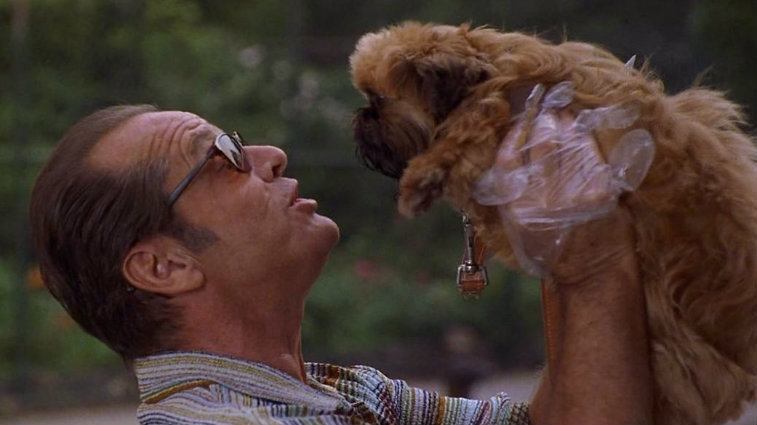 Reuniting with Brooks for this romantic comedy/drama, Nicholson won his third Academy Award for his role as obsessive-compulsive curmudgeon Melvin Udall opposite fellow Oscar winner Helen Hunt. Though the film allows Nicholson to indulge in his trademark bravado-filled performance style, it also allows him moments of complexity and heart that give his character room to grow into a self-professed "better man" by the end credits.
11. About Schmidt (2002)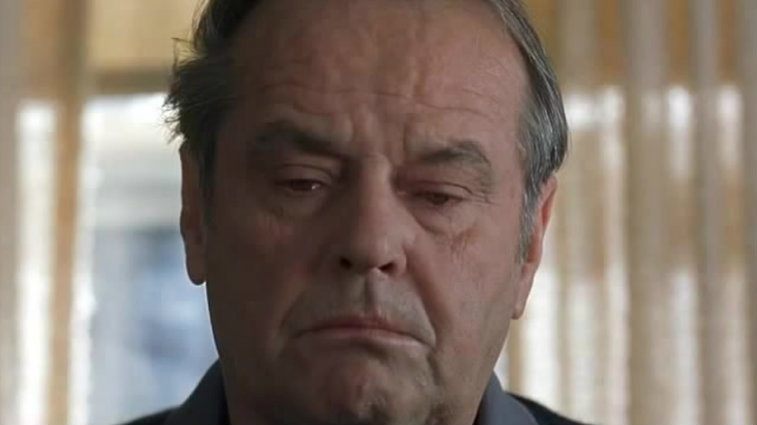 A fixture of the awards circuit, Nicholson is sometimes criticized for his lack of range, taking on roles as arrogant, intimidating, and over-the-top individuals. However, this Alexander Payne-directed film sees him go refreshingly against type as the titular Warren R. Schmidt in an understated performance that earned him some of the best reviews of his career and his final Academy Award nomination to date.
12. The Departed (2006)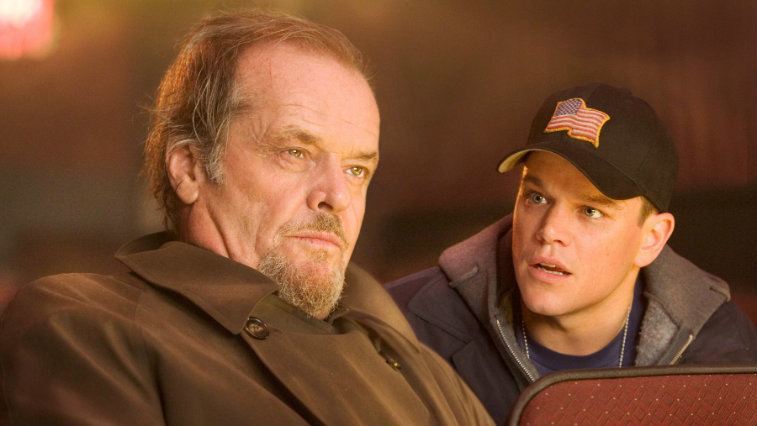 Martin Scorsese finally earned his directing Oscar for his Boston-set crime saga and with good reason. The screenplay is air-tight, and the film is filled to the brim with incredible performances by actors like Leonardo DiCaprio, Matt Damon, and Vera Farmiga. However, it all hinges on Nicholson's role as notorious mobster Frank Costello, a part that the actor truly sinks his teeth into and the rare instance in which an Oscar-worthy performance of his was not recognized by the Academy.
Follow Robert Yaniz Jr. on Twitter @CrookedTable
Check out Entertainment Cheat Sheet on Facebook!       
More from Entertainment Cheat Sheet: