'Jack Ryan': Amazon Series Starring John Krasinski Will Be Back for Season 3
John Krasinski has come a long way from Jim Halpert. The 40-year-old actor may be best known for his role on The Office, but these days, he's playing a very different kind of character. As the star of Amazon's Jack Ryan, he's traded pranking office-mate Dwight Schrute for a high-octane career with the CIA. 
The show's second season dropped on Amazon on October 31. Fans of the series — which is based on novels by Tom Clancy — likely devoured it in a matter of days. Fortunately for them, more Jack Ryan is on the way, though it might be a while before we see new episodes. 
'Jack Ryan' has been renewed for season 3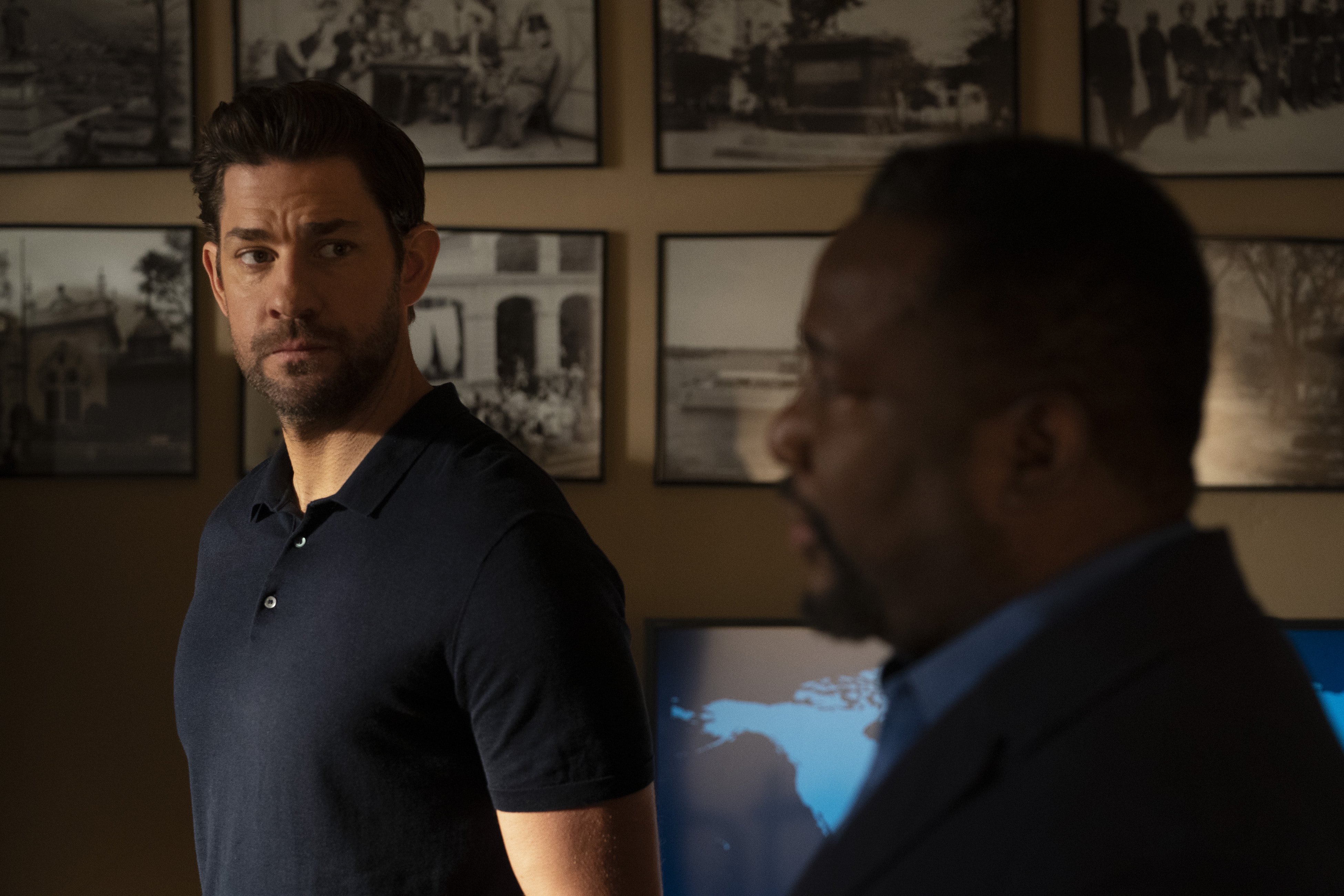 Amazon is hesitant to provide viewership data for its original shows, but by all accounts, Jack Ryan is a hit. Thirty-seven percent of all Prime Video users watched the show after its 2018 premiere, according to 7Park Data (via The Wrap). The average share of Prime users for an Amazon Original was 9%. 
Amazon must have been pretty confident that people would love Jack Ryan, since the show got a season 2 renewal before the first episode premiered. In February 2019, Amazon greenlit a third season of the action drama. 
When will we see 'Jack Ryan' Season 3?
While a third season of Jack Ryan is in the works, we don't yet know when it might be available for streaming. The first season debuted on August 31, 2018, while the second arrived in late October 2019. Based on that pattern, it seems likely that season three will appear sometime in fall 2020, but that's not set in stone. 
Given that he's the title character, it also seems pretty likely that Krasinski will be back for season 3, though there haven't been any official casting announcements. 
What Krasinski has to say about playing Jack Ryan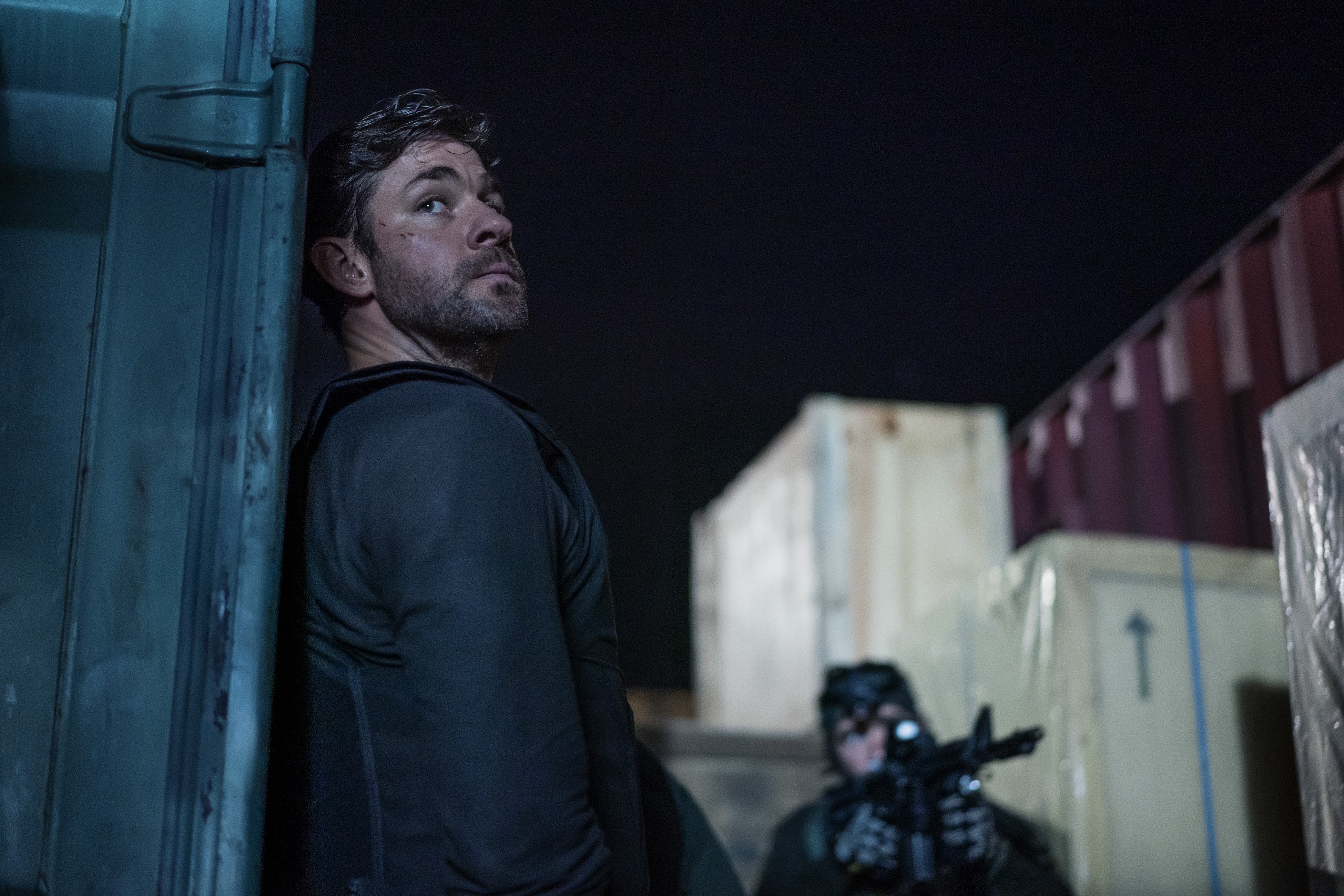 Krasinski has undergone a major transformation since his days on The Office, going from affable everyman to serious action star. But is there a little bit of the old Jim Halpert in Jack Ryan? Krasinski has said part of the appeal of the character (who has also been portrayed by Alec Baldwin, Harrison Ford, Ben Affleck, and Chris Pine) is that he's relatable.  After all, he starts out as an office-bound paper-pusher in the CIA before circumstances push him into a far more active role. 
"We have so many superheroes right now who wear capes and fly around and shoot things out of their hands, and it's really nice, and really refreshing, to have a hero who just uses his brain and his instincts," Krasinski told Thrillist in 2018. "Maybe I'm taking it a bit far. But when I was a kid, I thought I could be Jack Ryan. It seemed possible. Maybe I can't be Iron Man — but I can be Jack Ryan." 
Seasons 1 and 2 of Jack Ryan are currently streaming on Amazon Prime.
Read more: John Krasinski and Emily Blunt Quietly Seek Privacy in $15.3 Million Brooklyn Home
Check out Showbiz Cheat Sheet on Facebook!