Jaclyn Hill Thinks This Might Be "The Biggest Mistake Of Her Career"
Jaclyn Hill is back. After nearly a month of white noise, the 29-year has broken her silence following the lipstick drama that may have irrevocably damaged her career. In case you missed it, the beauty vlogger deleted all of her social media platforms (with the exception of YouTube) following thousands of customers reporting that her lipsticks were contaminated. After consumers found everything from rat hair, to plastic shards, to bumps in her lipsticks, Hill made the decision to refund every customer for their purchase. Shortly after that, she deleted all of her social media profiles claiming that she needed to protect her mental sanity.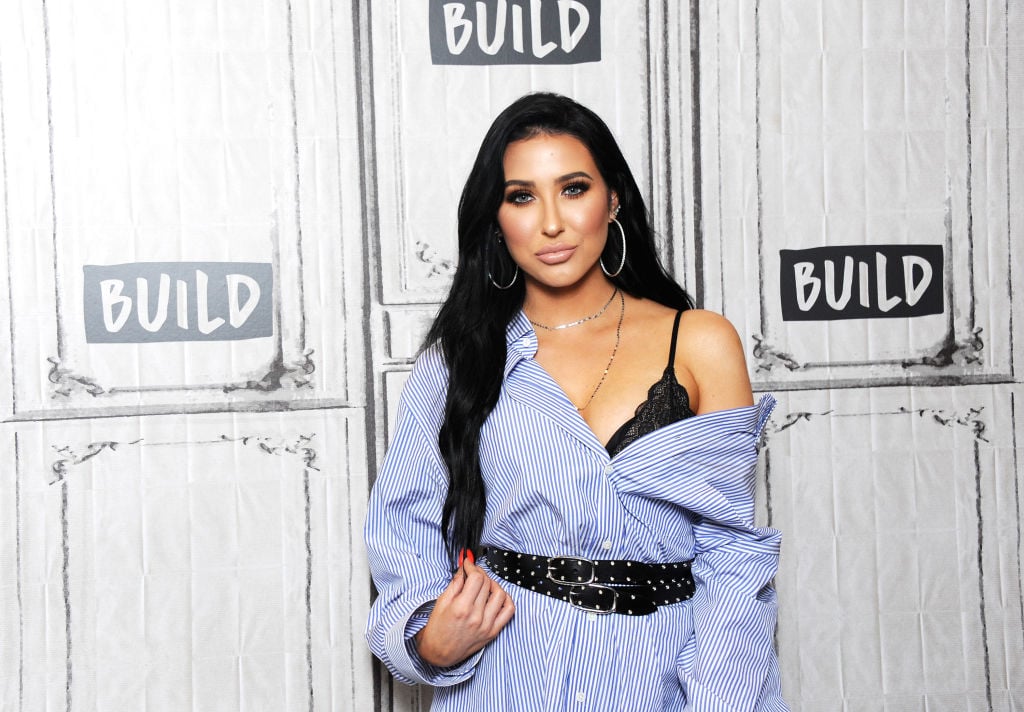 Deleting Twitter and Instagram
"I deleted [my account] because I immediately got hateful comments and although everything I stated is 1,000 percent true, I need to protect my mental state fire and foremost, And I know people think that makes me a 'victim' but honestly, my sanity needs to come first," Hill wrote in a Twitter message shortly before deleting/deactivating her social media profiles. This came on the heels of a career-ending claim that Hill knew all along that her lipsticks were contaminated and instead chose to send them out to customers anyway.
Pay per views
Though Hill did delete her Instagram and Twitter pages, it's important to note that she never deleted her YouTube profile. This was likely a strategic career move as Hill makes money off of the views she gets on her videos. In fact, in HIll's social media absence, she was still making money as people flocked to her YouTube page to see if and when she'd finally address the controversy. Yesterday, Hill finally returned to social media to explain her hiatus and what's next for her career.
Hill's return to YouTube
"I really wanted to make a video because obviously, I have deleted all of my social media accounts," Hill started off. Citing nerves and discomfort, Hill said that she wanted to be open and real with her fans because her relationship with them is the basis of her career. The beauty influencer said that the friendship that she's cultivated with her followers (nearly 6 million of them) was vital to her. As Hill's fans had watched her suffer through huge life challenges such as depression, anxiety, and abuse, Hill said she felt like she owed fans an explanation for her hiatus.
The biggest mistake of her career?
Hill then shared that she wasn't sure if her "return video" was the right thing for her career. "I just want to start off by saying, this video might be the biggest mistake of my entire career, but that's ok. I have had so many people tell me to not address anything, not talk about anything," Hill confessed. She mentioned that those she'd consulted with encouraged her to just "be a CEO" and let everything blow over. However, Hill felt like she just couldn't do that because of her rich history with her followers.
The 29-year-old went on to share more of her fears for her career, stating she was terrified that her video might be received the wrong way. She even mentioned steps she took to combat those who might say she was playing the victim. In contrast to her last video, where she first broke her silence about her lipsticks, Hill wore a brightly colored shirt, utilized a bright background, and wore makeup. These choices are probably due to critics saying that she was following the typical influencer apology formula in her last video.
Playing the victim
"I'm terrified of seeming like a victim. Terrified of saying the wrong things, of people just picking this video apart, because I know that's what's going to happen and I know that it comes with the territory, of course, I get all of that but I'm just really scared, I really am, I'm just being honest with you guys," Hill confessed before launching into a 19 minute video that seemed like a page out of her personal journal.
The future of Jaclyn Hill Cosmetics
It seems that Hill was right to be fearful. Though the video is currently trending at #3 on YouTube and has racked up nearly 1.6 million views, many fans are still not happy with Hill. Some fans failed to see the point of the video since she refused to address any of the makeup rumors. Others questioned Hill's honesty as they have yet to receive their promised refunds. Similarly, other customers stated that Hill has failed to take full responsibility as she still refuses to recall her products. So, while it's too early to tell if this video will be a career-ending move for Hill, we'd wager that it certainly isn't doing her any favors.