Why Jaclyn Hill Fans Don't Want Their Money Back
If you've been following along the Jaclyn Hill lipstick drama, you know that this saga gets more complex each week. Recently, Hill surprised customers when offered another apology to her millions of fans. Speaking out about the quality issues found in her contaminated So Rich Lipsticks, the famous YouTuber apologized for the poor quality of her Jaclyn Cosmetics products as well as her demeanor in her first apology video. Perhaps what was most shocking was Hill's announcement that she would be issuing a full refund to every person who purchased her lipsticks. But, what's even more astonishing are the number of fans who don't want their money back and are instead begging Hill to keep it.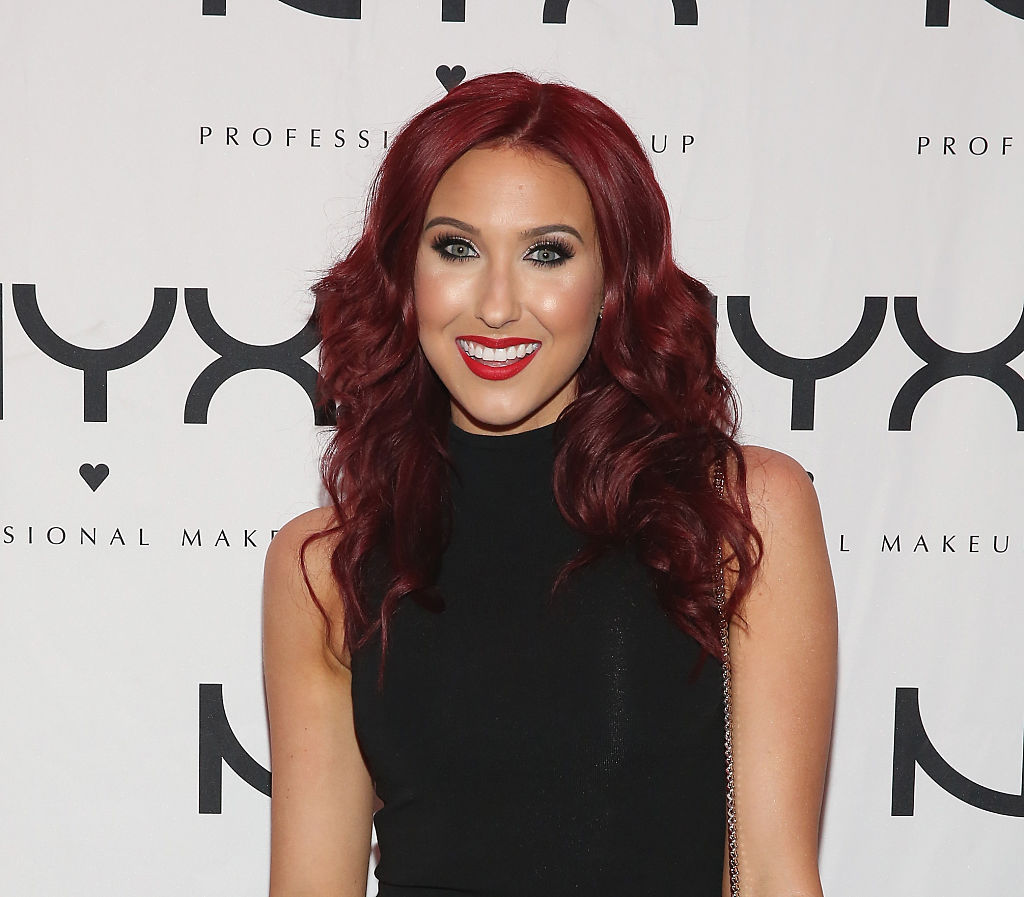 Lipstick controversy
On Saturday, Hill took to her Instagram story to again address all of the drama with her lipsticks. She spoke candidly about how embarrassed and heartbroken she felt amidst the backlash of the first launch of her new brand. Noting that she had spent over $100,000 getting her lipsticks tested, done a complete overhaul of her production team, spoken to countless CEO's, and pushed back the dates of some of her upcoming launches, she felt the best thing to do was to refund every customer for their purchase(s).
Full refund
"I don't care if 195,000 people loved a lipstick, if three people are having an issue, that's what's going to keep me awake at night. So it's really important to me that I make this right. So I'm going to be issuing a full refund including shipping and tax to every single customer from Jaclyn Cosmetics because that's the only thing that I feel is going to make things right" Hill insisted. Hill admitted that while there were people who absolutely loved their products and had yet to report issues, the refund would still be issued automatically.
Fan appreciation
Surprisingly, there are quite a few fans who are resistant to the idea of a refund. Many customers have taken to the Jaclyn Cosmetics social media pages to show their love and support for both Hill and her products. Several of them raving over the texture and the quality of the now controversial lipsticks.
"I don't want my money back. I loved my lipsticks and I want Jaclyn to keep it knowing I'm so proud of her and will forever support her no matter what" one customer said, showing her love for the influencer.
Another customer declared that Hill's lipsticks were actually a personal favorite of hers and that she didn't even really consider herself a lipstick person until Hill released her products "I don't want my money back though! I LOVE LOVE LOVE MY LIPSTICKS!! I'm not a lipstick person but I know I had to get Jaclyn's and omg they are my all-time favorite" the fan said.
Instagram support
Other fans declared that they'd be using their refunds for a future Jaclyn Cosmetics purchase."Saving my refund to purchase another one! I'm always going to support you" said one loyal customer. Even more perplexing are the number of people who seemed nonchalant about the entire scandal and were more interested in when a possible restock would happen. "It sucks I couldn't get my hands on the first launch but as soon as you guys restock I'm buying them all!!!" one follower promised.
One very passionate customer confessed that she didn't feel right about keeping lipstick that she didn't pay for and even offered to send them back. She then when on to praise Hill for her personality. "My lipsticks were just as Jaclyn Hill would want them. 100% perfect. It broke my heart to receive this email yesterday night. I don't want the refund at all. I want to send mine back if you're issuing a refund" she said.
She continued on to say the following, "I feel awful keeping these lipsticks and I didn't pay for them. I love them. I wear makeup just so I can put the lipsticks on they feel so buttery, and creamy. Jaclyn is an amazing human being through and through. I know she'll make this right and I can't wait to buy more Jaclyn Hill cosmetics."
The future of Jaclyn Cosmetics
It seems that despite all the drama, Hill has a lot of loyal fans who are more than happy to show their support and give her a second chance. Of course, there are people who are claiming that Jaclyn Cosmetics are deleting all the negative comments to make themselves look better, but there will always be naysayers. There's a lot to be said for taking ownership of your mistakes when you fall short of the expectations you set for yourself. We're glad to see that the 28-year-old is learning that lesson, even if it is the hard way.