The Real Reason Jaclyn Hill Fans Are Hesitant To Forgive Her For The Lipstick Drama
It's been nearly a month since 28-year-old YouTuber, Jaclyn Hill, announced that her new cosmetics line, Jaclyn Cosmetics, was officially launching. But, while Hill had a promising start to her new business, with many of her So Rich Lipsticks selling out in mere minutes, things very quickly took a turn for the worse.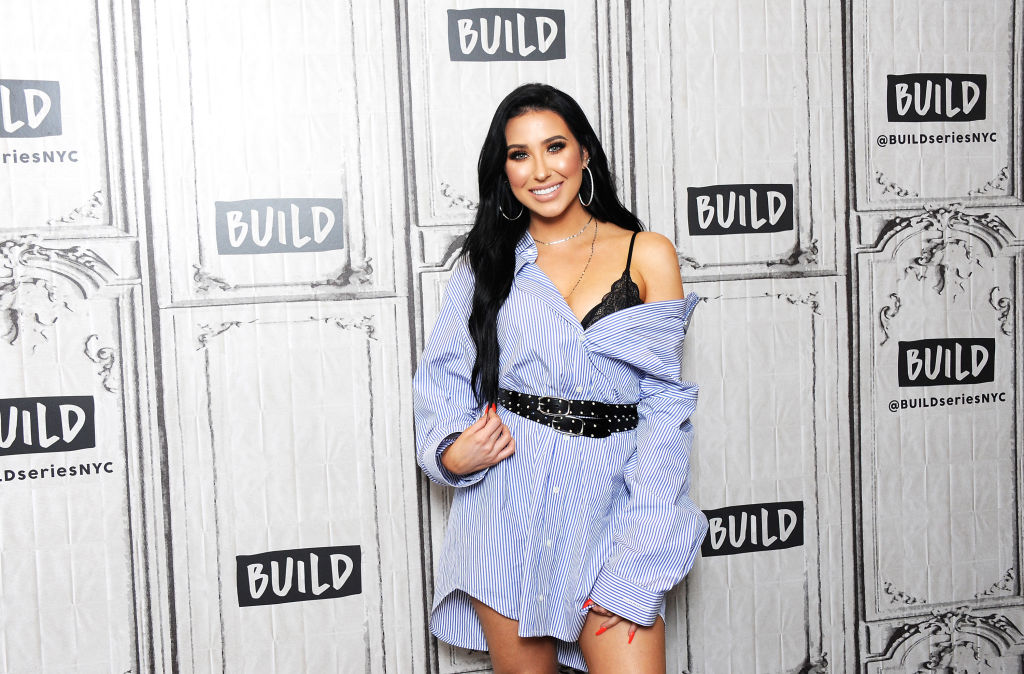 Days after launch, reports of hair, fungus, and plastics embedded within the lipsticks seem to come in through in droves. Not to mention the lumpy textures, melting, and allergic reactions consumer were reporting. Since then, many fans are extremely pissed at Hill despite her issuing an apology. Let's take a look at the real reasons Hill's fans are reluctant to forgive her for all the drama.
Bragging
Hill may have dug herself into a hole before any of the drama even unfolded. With she launched her products, she boasted about how good the quality of her products were. In fact, Hill confessed that the reason it took so long for her cosmetics line to launch was because she wanted to get the products perfect for her fans.
In her YouTube launch video, she gushed about how long she wear tested the lipsticks and explained that perfection was the reason for the four-year gap between when she announced the brand and when it launched. With all the delay, fans were expecting a top-tier product and instead what they got was hazardous.
Snarky response
When the first complaint came in, the 28-year-old approached it with a very snarky and defensive attitude. When a fellow beauty blogger questioned Hill about a shoddy texture, she was quick to clap back at the fan. In the since-deleted comment, the cosmetics' owner responded, "You posted swatches 2 days ago loving the lipsticks? Now you're wondering why it's lumpy?"
"It's obvious this lipstick is used & not fresh from the factory. Like any other lipstick, if you use it over other products, have dry lips, etc., things like this can happen" Hill said defensively. Though Hill later apologized to the fan, calling her outburst "unprofessional", many fans believed it was too little too late.
Radio silence
One complaint quickly became hundreds, but Hill remained very selective about what issues she chose to address. One of the ones she did choose to address were from those fans that found hair within their products. Hill chalked it up to shedding from white gloves that workers at her factory used to conduct quality checks. But, considering that many of the hairs weren't white and other materials were found embedded in the lipsticks, fans were not appeased or reassured by this statement.
Rather than continue to address the issues, Hill remained quiet. She did post a message on Twitter which assured fans that she was planning on breaking her silence once she had all the info, but by then many fans were frustrated because they'd be fuming for over a week with no response from Hill.
Lukewarm apology
Unfortunately, once Hill did "break her silence", most fans were left angrier and more confused than ever before. Many felt that the 28-year-old's video apology was extraordinarily defensive and didn't properly address all of their concerns. Hill and her cosmetics team maintain that all of the lipsticks were safe to use. "My lipsticks are not moldy. They are not hazardous, they are not contaminated, they are not unsafe in any way, shape, or form" Hill declared.
Of course, this in direct contrast to all the items that have been found embedded in the product. Hill also failed to address the many people had to take antibiotics for allergic reactions to the products.
Additionally, the FDA paperwork that Hill showed as proof that her products were safe and in compliance dated all the way back to 2017. This only incited previous conspiracy theories that Hill and her team manufactured the products years ago and let them sit around in her factory for years before releasing them.
Slow customer service
While we can acknowledge that with a mass issue like this customer service is sure to be working overtime, many of Hill's fans are less than forgiving. Though the company has promised to refund anyone who got a less than perfect product, some consumers are complaining that they've gone weeks without a refund or even a response to their complaints. Many fans are accusing the company of deleting negative comments off their social media pages. Others are complaining that they only got partially refunded for their defective products.
What's next
With all the issues with Hill's initial products, it's hard to see if she'll be able to come back from this particular scandal. Right now the drama, unlike the beauty vlogger's lipstick, is still fresh. Time might offer a chance for Hill to redeem herself. For now, Hill has halted production on all of her products and switched factories. Which is honestly, for the best. Some fans have expressed that they'd prefer a complete product recall, but it doesn't seem like Hill will be doing that unless the FDA demands it.