What Is YouTuber Jaclyn Hill's Net Worth, and Has It Taken a Hit Because of the Lipstick Drama?
Though Jaclyn Hill has been taking plenty of L's lately, the vlogger is still considered one of the most prominent YouTuber's in the beauty industry. The 28-year-old got her start when she began posting by posting in-depth makeup tutorials showing fans how to achieve looks like Kim and Kourtney Kardashian. From there, Hill accrued a massive following and received opportunities to collaborate with brands like Morphe Cosmetics and BECCA cosmetics before launching her own brand, Jaclyn Cosmetics. But just how much is Hill worth, and has her net worth decreased because of the lipstick drama?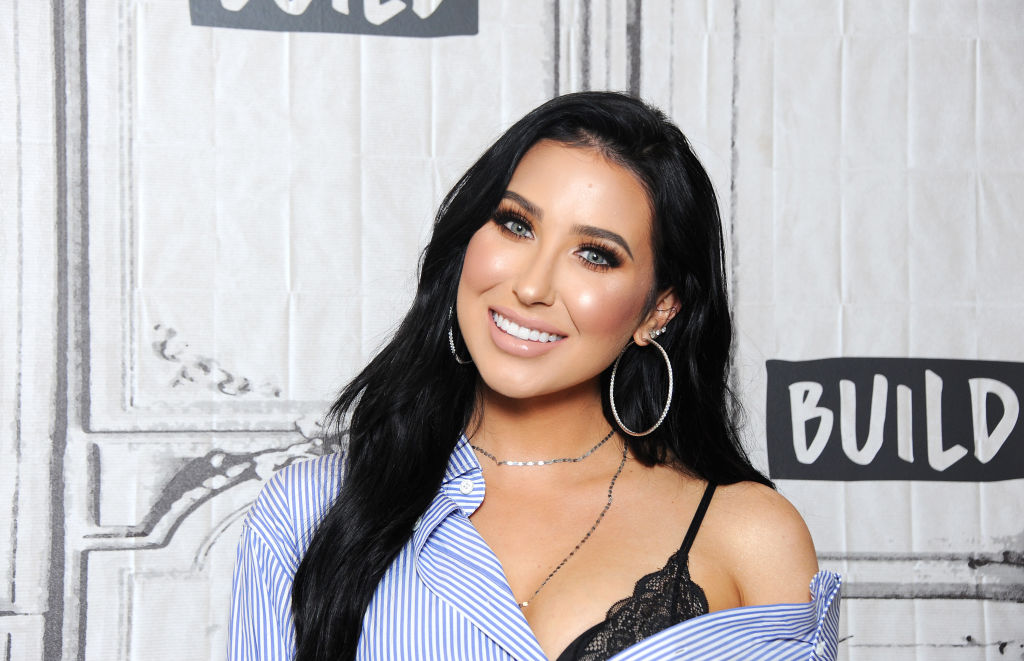 YouTube
First let's talk YouTube, as that is Hill's biggest source of income. While we don't have an exact figure for how much money Hill makes using the platform, we do have enough information to estimate her potential earnings. At the time of this article, Hill boasts a whopping 5,933,316 YouTube subscribers, which is nothing to sneeze at. The number of subscribers deeply impacts how many people view videos. YouTubers can earn between $2-$7 per 1,000 views (referred to as monetized views). With Hill averaging about 2 million views per video, she's raking up a nice chunk of change every day.
Palette and collabs
Of course, Hill also has the money from her collaborations to consider. When she released her Champagne Pop highlighter collection for BECCA cosmetics, the collection sold 25,000 units in just 20 minutes. She also saw success after she released her palette with Morphe Cosmetics, which sold out in under 60 minutes both times it released. Though we don't know the exact percentage Hill received for these collaborations, it's fair to say that at $38 bucks a pop for each product, she made herself a pretty penny.
Jaclyn Hill Cosmetics
It's safe to assume that Hill invested a lot of her previous earnings into the launch of her new cosmetics company, Jaclyn Cosmetics. At first, this looked to be Hill's best financial decision to date, but very quickly things took a turn for the worse. Reports of plastic, hairs (rat and human alike), and fungus embedded into Hill's So Rich Lipstick quickly surfaced and sparked extreme controversy. This eventually led Hill to make a statement announcing that she would be issuing a complete refund to every customer who purchased any of her products.
Net worth
So what does that all add up to for Hill? Elle Australia estimated that Hill's net worth is about $1.5 million dollars, which is honestly fairly low in comparison to other beauty vloggers like Tati Westbrook (whose net worth is an estimated $6 million) and James Charles (whose net worth is approximately $12 million.)
Sadly for Hill, launching her own brand actually decreased her net worth. Amidst losing thousands of dollars on refunds, Hill has also lost followers and fans. Prior to launching her brand, she had over 6 million subscribers, and because of the scandal, she has lost nearly 70,000 of them. Currently, the only thing that is helping Hill's financial situation are the people watching her content because of, or in spite of, the drama.
Lipstick drama
Hill may have deleted all of her other social media accounts, she knew not to think about deleting her YouTube profile as YouTube remains her biggest and most consistent source of income. And while Hill might be hating the fact that she continues to be in the spotlight, her wallet certainly doesn't. A typical Jaclyn Hill YouTube video has anywhere from 1.5 million to 2.5 million views on it. However, her video announcing her cosmetics line and her subsequent apology video currently have 4 million and 6.1 million views respectively. With all the money she's losing on production costs and refunds, those added views may be the only way she'll be lining her pockets for a while.