Jaclyn Hill Is Back on Twitter & Is Shocked by All the "Mean" Comments
Jaclyn Hill is officially back on Twitter after a hiatus that lasted for nearly two months. The Jaclyn Cosmetics owner surprised fans when she officially returned to the platform last week. Following the controversy with the inaugural launch of her So Rich Lipsticks, Hill deactivated her profile in order to protect her mental health. Now, the YouTube star is back on Twitter, but unfortunately, is not being met with the most welcome reception.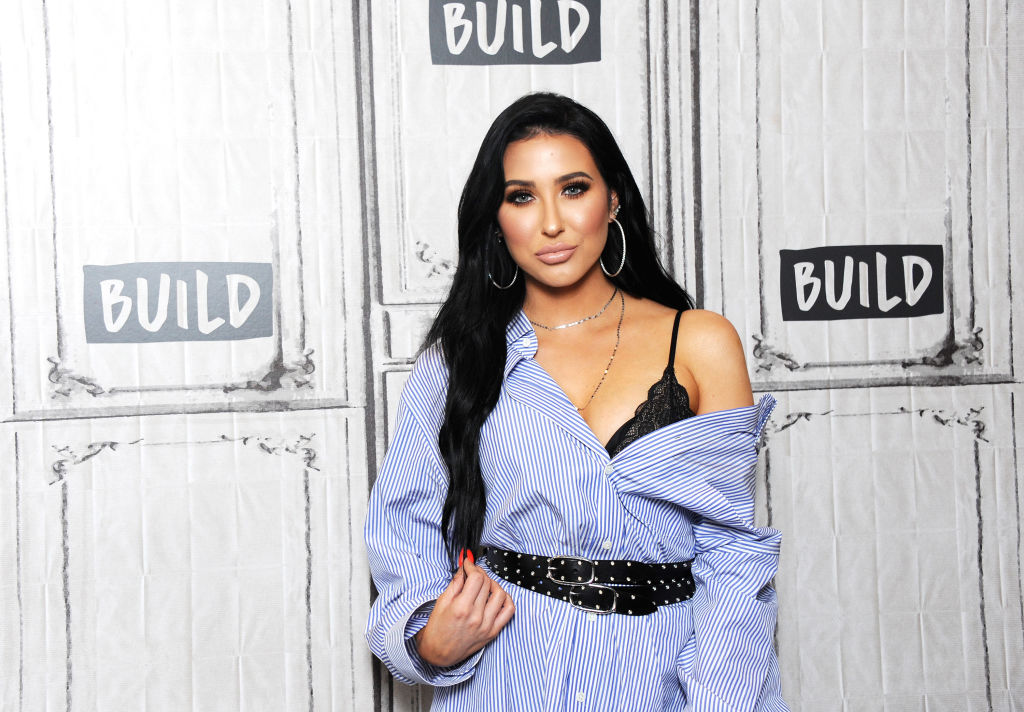 "Hi babies," Hill said with several hearts in her first tweet in nearly two months. Fans immediately flocked to the post and it quickly garnered over 2,000 likes and 365 comments. However, the comments were far from glowing. The comments mostly consisted of a debate between fans, former fans, and critics about Hill's actions from the past months. Some commended her for being brave and returning to the platform, while others saw fit to troll her using harsh words and jokes to make a mockery of her and her business.
Hill returns to Twitter
One of the harsher tweets about Hill quickly caught her attention. The tweet features a recent picture that Hill posted to her Instagram feed alongside an image of a monster. The caption under the picture makes reference to a popular television show. "No one: Jaclyn: "Surprise bi*ch, I bet you thought you'd seen the last of me," the tweet reads. While some fans found the tweet to be funny and accurate, others thought it was hurtful and uncalled for.
Hill was obviously in the camp that found the tweet to be hurtful, and she quickly took to her own Twitter page to tweet a response about it. She expressed that she knew the nature of her job invited harsh criticism her way, but she was genuinely surprised by how mean people could be to one another.
Hill is shocked by mean comments
"I know that I'm supposed to be this ultra-tough human because I'm on social media. But seriously guys, some of you are so harsh and SO mean to one another it's hurtful. Watching the way you speak to each other & to me is shocking every day," the Jaclyn Cosmetics CEO confessed. While some fans rallied around Hill and co-signed her tweet, others were not so willing to feel sorry for her. They accused her of continuing to play the victim and failing to take full responsibility for her contaminated lipsticks.
"I've never seen a CEO disappear because of a failed launch. Several brands stepped up and made changes real quick, she just disappeared and then when she did come back she talked so much without actually saying anything at all," one Twitter user said in response, citing Hill's decision take a social media hiatus in the midst of a controversial launch.
Fans still want Hill to recall her moldy lipsticks
Others were upset that HIll failed to recall her lipsticks and is still maintaining that they are safe to use despite reports of multiple contaminants. Everything from animal hair to plastic shards were found in the lipstick, and there is even a petition with thousands of signatures urging the FDA to step in and recall the products. But despite all of the evidence to the contrary, Hill and her team have maintained that the lipsticks are safe to use "It's hash when all you care about is the $$ & refused to recall your lipsticks & stop all production until the situation was 100% fixed. Karma, she's a beautiful thing," another user wrote.
Diehard fans of the YouTube star think people should move on, especially considering Hill apologized months ago and promised every person who purchased a product a full refund. However, multiple people have come forward to express that they never received a refund. Additionally, when they try to approach Hill and her team about this issue, they are often blocked from her page.
People still haven't received their Jaclyn Cosmetics refunds
"I can't show proof of this but a lot of people did not get a refund. I contacted PayPal to dispute it. She personally did not refund me. She stated everyone is going to be refunded and that's not true. She's blocking everyone. She thinks she's JStar," one Twitter user shared on her page.
Maybe stick to YouTube & Instagram for a while
Unfortunately for Hill, her hiatus from social media didn't seem to do much to appease those who take issue with her behavior over the last few months. As Twitter is the breeding ground for trolls, we don't see this blowing over anytime soon. Perhaps she should stick to other platforms for now, where she has the option to disable comments.