Jada Pinkett-Smith Apologizes To Daughter Willow For Thinking Her 'Tears Were So Offensive'
On any given episode of Red Table Talk, host Jada Pinkett-Smith is bound to draw on her own experiences while sitting with her guests. Since the show began airing live on Facebook in May 2018, she's also had breakthroughs and revelations which have impacted her relationship with herself and her family. On the Nov. 4 episode of Red Table Talk, she shared such a moment when Demi Moore and her daughters stopped by for a chat.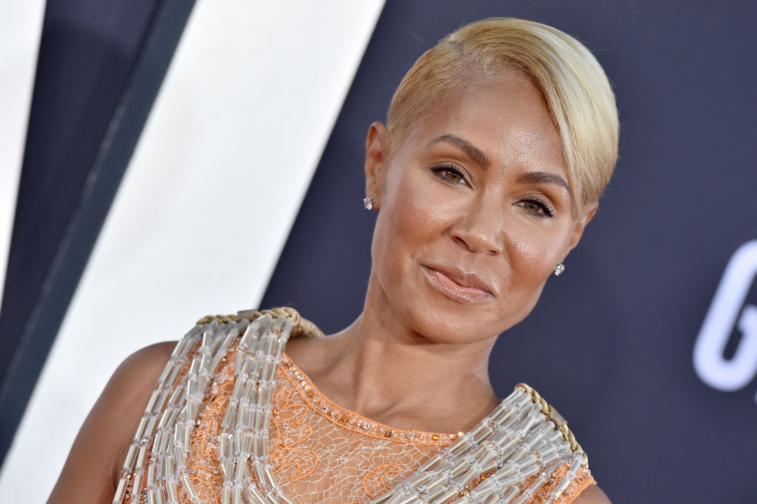 Why Pinkett-Smith said Willow's 'tears were offensive'
Moore visited the Red Table with daughters Tallulah and Rumer Willis to talk about her book, life, and healing her personal relationships. They joined Pinkett-Smith, her mother Adrienne Banfield-Jones, and daughter Willow.
Pinkett-Smith told a recent story about Willow crying on the sofa and how she just went over and held her, adding it's not something she used to do often. "I said to myself I wish I had done this more with her. When you can just hold your little girl… have her tears… have her pain."
Willow added that when she was younger and would get upset or cry, the order of the day was to go away and "take that over there." What Pinkett-Smith—and Moore—realized was that they always treated themselves that way too.
Pinkett-Smith then took a moment to apologize to her daughter for the past emotional slights, and told Moore, "There was a time when her tears were so offensive to me, which I was like 'Take that over there, we can't afford that.' Not realizing that b****, you can afford it here!"
Moore and Pinkett-Smith both dished on past parenting mistakes
What led to that apology was a discussion about moms being vulnerable in front of their children. Moore was giving an example of how she's been used to locking away her emotions because it seems pointless, and how that philosophy hurt her children when they needed to be comforted.
This was true when she was dealing with addiction and difficulties in both of her marriages. It put a strain on how she interacted with her children and eventually reached a point where they didn't want to be around her.
Moore and her daughters delved into the root of why they didn't speak to her for years and she conceded that she made many mistakes and is still working on healing.
Throughout the course of the talk, both Moore and Pinkett-Smith opened up about motherhood and the need to feel tough all the time, which in turn made them afraid of being vulnerable. By neglecting a part of themselves, it affected their girls. Pinkett-Smith added that she had to come to grips with the fact she denied her daughter those warm moments and can now do better when it comes to nurturing her.
Fans loved the episode
Online, viewers are reacting with positivity to this Red Table Talk with the ladies and many can relate—as mothers and daughters—to feeling the need to be strong at all times, which can sometimes come with a mental or emotional price.
Others expressed their well wishes for Moore as she continues to heal, and the audience was moved by Pinkett-Smith's apology to her daughter for not accepting her tears. New episodes of Red Table Talk hit Facebook Watch on Mondays.