Jada Pinkett Smith Knew She Wasn't 'Built For Conventional Marriage' Before Marrying Will Smith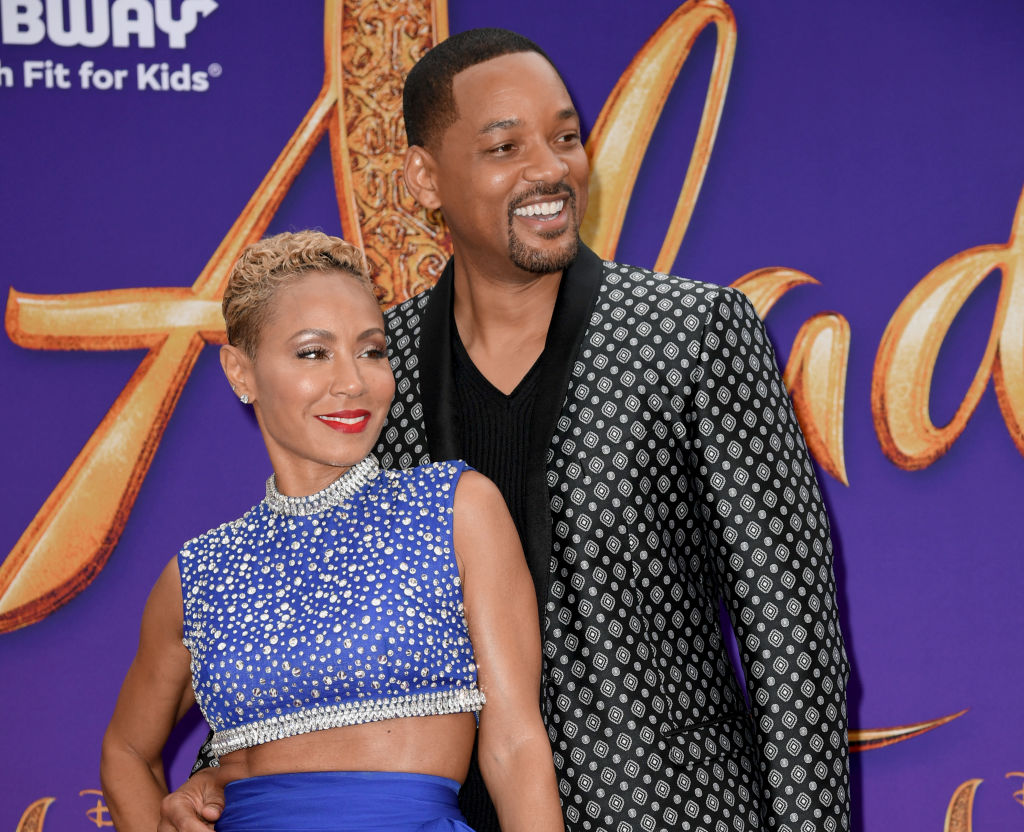 Jada Pinkett Smith has always been very open about her highly-publicized marriage to Will Smith. The couple got married in 1997, and they have been together for more than 20 years now. They seem to be able to make their relationship work for such a long time because neither of them wanted a typical, traditional marriage, so they have been following what they believe is right for their family.
But why does Jada Pinkett Smith not want to be in a conventional marriage? And how exactly has Pinkett Smith and her husband been able to make their marriage work?
How did Jada Pinkett Smith know she was not 'built for conventional marriage'?
In an interview with The Guardian, Pinkett Smith shared that she had long known that if she were to settle down with somebody, they would have a non-traditional relationship.
"I knew that I was not built for conventional marriage," she shared. "Even the word 'wife': it's a golden cage, swallow the key. Even before I was married, I was like, 'That'll kill me.' And it damn near did!"
This is a reason why Pinkett Smith and her husband like to talk about their relationship and problems openly with the world. "Why wouldn't you share what you've been through, when you see that other people are out there, trying to figure this crap out?" Pinkett Smith questioned. "We decided to make it public because it's part of the healing."
How do Jada Pinkett Smith and Will Smith make their marriage work?
Aside from figuring out how to have a relationship that works for the two of them, Jada Pinkett Smith and Will Smith have certain priorities in their lives to have the best marriage possible.
For example, Will Smith believes that it's important to put his wife's needs before his own. "Just like in my house when I was growing up, I knew that my mother was the center," he told People in 2004. "If mommy is straight, then everybody else will be. I am very clear at home that Jada's physical, spiritual, mental health and comfort comes first."
The couple also gives each other space if needed. There was a time when they separated from each other emotionally and mentally. "I had to really take time out for me and figure out what I wanted for myself," she told People. "I had to kind of put everyone aside and ask, 'What would I do every day if it was just Jada?' I literally had no idea."
Pinkett Smith and her husband have also shared that they do not control each other. She once said in 2013 that her husband can "do whatever he wants" and he is "his own man." A lot of onlookers believed that she was referring to them having an open marriage, though she later clarified that their marriage is simply based on mutual trust and respect, not rules that they have set for each other.
However, through it all, Jada Pinkett Smith and Will Smith truly believe that they are meant to be together for life. They often refer to each other as "life partners" and Will Smith once said, "There is nothing she could do –ever– nothing that would ever break our relationship."
How many children do Jada Pinkett Smith and Will Smith have?
Jada Pinkett Smith and Will Smith have two children: Jaden (b. 1998) and Willow (b. 2000). They are also parents to Will Smith's child from his past marriage: Trey (b. 1992).
Their parenting style has been the subject of scrutiny by other people as much as their marriage has since they are known to be unconventional in this aspect as well. The Smiths have made headlines for not punishing their children, homeschooling them, letting Jaden almost emancipate himself at age 15, and encouraging their kids to follow gender-neutral dress codes.
However, over the years, Jada Pinkett Smith and Will Smith have received praises as well. As Jaden and Willow grow older, people can see that the two young adults are mature for their age and prefer to spend time working on their hobbies instead of recklessly spending money like other celebrity children.
It seems that, despite what the critics think, the Smiths have always simply done what is best for them and they managed to build a great family based on real trust and respect.