Jada Pinkett Smith Reveals Will Smith's 'Insensitive Comments' and How She Educates Him
Jada Pinkett Smith used her platform of Red Table Talk to dip into the controversy surrounding rapper T.I. The rapper found himself in hot water after he made insensitive comments about his daughter's virginity that shook the internet and had people calling for him to be "canceled."
During the episode, Pinkett Smith opened up about her own family and how her husband, Will Smith, has been corrected when he overstepped his bounds about their daughter's body. Will Pinkett Smith's conversation do anything to change the rapper's mind about how he talks about his daughter? Let's take a closer look at what she said.
Jada Pinkett Smith's show has often been used as a platform for personal topics
Red Table Talk is a web series that began in 2018. The show airs on Facebook Live and features Jada Pinkett Smith, Willow Smith, and Adrienne Banfield-Norris tackling heavy topics like domestic abuse, interracial marriage, transracial adoption, and infidelity.
The show has also served as a platform for celebrities to share their side of the story when they find themselves mired in controversy. Past guests have included Leah Remini (opening up about her struggles with Scientology), Toni Braxton (sharing insights from her divorce), and Cesar Millan (talking about illegal immigration).
While the show is sometimes a lens into the personal lives of guests, both Pinkett Smith and her daughter, Willow Smith, have used the platform to reveal personal details about their own lives as well. The show is widely celebrated for its depth and honesty.
Jada Pinkett Smith and Will Smith's marriage is often scrutinized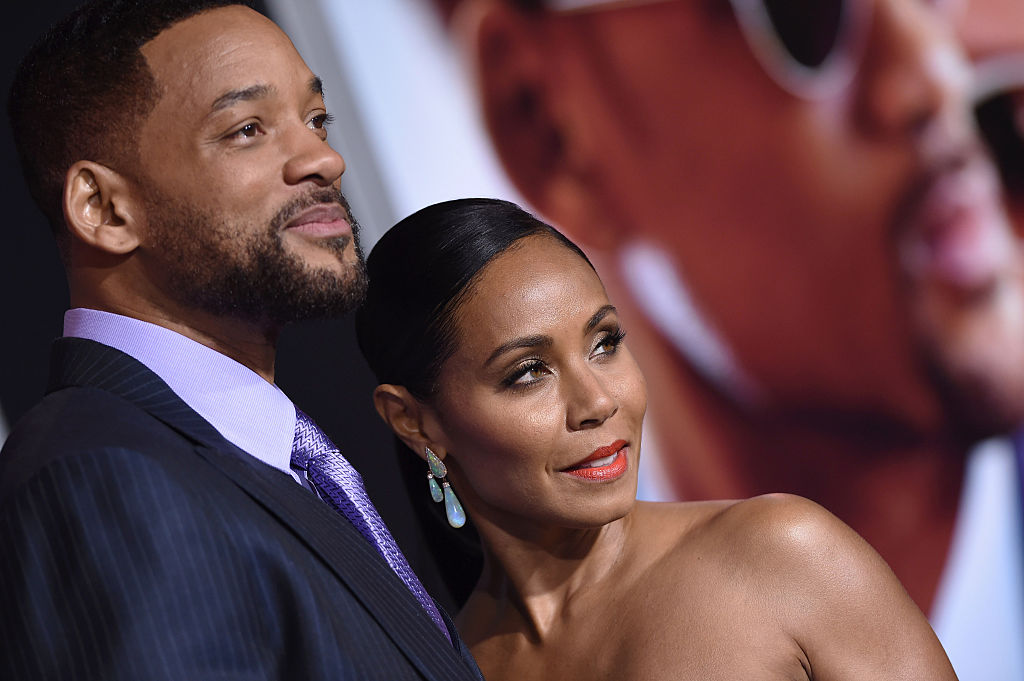 Living your life in the spotlight has its downsides, and one of them is that it draws attention and criticism. Pinkett Smith and Smith have an unconventional marriage that has been widely scrutinized by the press.
For one thing, the pair have rejected the notion of traditional marriage and its standard of monogamy. They were married in a secret ceremony way back in 1997, but they have not considered themselves "married" in the way that most people use the term.
Calling their bond a "life partnership," the pair have batted away rumors that they have an open marriage without being conclusive in their responses. Instead, they have insisted that they are building a life together that doesn't have the same rules as many other couples. 
This freedom extends to their parenting style as well. They've publicly discussed the fact that they don't punish their children.
Instead, they rely on natural consequences and let their children have an amount of autonomy and decision-making that seems unfathomable to many more traditional parents. The results have also been front and center with both children expressing themselves through art and entertainment in the public eye. 
Jada Pinkett Smith reveals that Will Smith is not always as "woke" as he seems
With parenting and marriage practices that are decidedly more "woke" than the average Americans, it was a little surprising to hear Pinkett Smith opened up about the ways she and Willow have to "educate" Smith when it comes to women's bodies. 
"I'm in this house with Will and he be saying the craziest stuff. He don't understand the level," Pinkett Smith explained. "And thank God he has me and he's got Willow . . . we educate that joker before he leaves this house. You know what I mean?"
She went on to give an example of a time that Smith took his comments too far and got quickly corrected by his daughter: "Willow has gone at her dad several times for very insensitive comments, whether it's around menstruation or, you know, 'You must be PMS-ing,' and she's like, 'That right there, we not gon' do that.'"
By sharing these moments from her own household, Pinkett Smith set the stage for T.I. to reflect on his own misguided statements about his daughter's bodily autonomy and sexuality. As the comments continue to gain attention (and have even inspired potential legislation), it's possible that T.I. is ready to listen.