Jaime King Says Bob Weinstein Was Verbally Abusive to Her and Other Actresses
Actress and model Jaime King just called out Bob Weinstein on Twitter, saying that he was verbally abusive to actors who worked for him and that he was aware of his brother's behavior.
King, who appeared in Bob and Harvey Weinstein's 2005 film Sin City and its 2014 sequel Sin City: A Dame to Kill For, said on Twitter today that Bob Weinstein once called her up and threatened her when she refused to do a Maxim cover shoot for him.
Bob you called me at home & called me a looser w/ no career threatening me b/c I refused to do Maxim cover for you. https://t.co/t23Xph2Gvi

— Jaime King (@Jaime_King) October 17, 2017
She went on to say that Bob Weinstein and the board at the Weinstein Company were verbally abusive to their actors and actresses, adding that they were all aware that Harvey Weinstein was allegedly being sexually abusive to actresses who worked for him. She added that "so many artists/directors" had their movies and their careers destroyed because of the Weinstein Company.
& I truly hope that the properties revert to their rightful owners as you/Weinstein board were fully aware & abusive to actors/filmmakers https://t.co/dtprFwGsQf

— Jaime King (@Jaime_King) October 17, 2017
Sexual abuse is horrific. As is verbal/emotional abuse. So many artists/directors had beautiful films/careers destroyed by WC demands. https://t.co/dtprFwGsQf

— Jaime King (@Jaime_King) October 17, 2017
In recent days, Bob Weinstein has been attempting to distance himself from his brother Harvey. But some in the entertainment industry have subsequently criticized Bob Weinstein as well. Director Scott Derrickson, known mainly for the Marvel film Doctor Strange, said on Twitter that Bob Weinstein is "literally the worst person I've known in my lifetime." Derrickson linked to an article in which Bob Weinstein denied knowledge of his brother's alleged crimes with Derrickson calling him a "liar," suggesting he was fully aware of what was going on.
Bob Weinstein is a liar. And literally the worst person I've known in my lifetime. https://t.co/xoOBlJzyNv

— N O S ⋊ Ɔ I ᴚ ᴚ Ǝ ᗡ ⊥ ⊥ O Ɔ S (@scottderrickson) October 15, 2017
Actress Rose McGowan, who alleges that Harvey Weinstein raped her in 1997 after she starred in Scream, has also continued to call out Bob Weinstein on her Twitter account, saying that he and the rest of the Weinstein Company board is "guilty" and must resign.
https://twitter.com/rosemcgowan/status/917457137059512321
While speaking to The Hollywood Reporter this week, Bob Weinstein did say that he knew his brother treated people poorly, but he denied being aware of the alleged sexual assaults and rapes.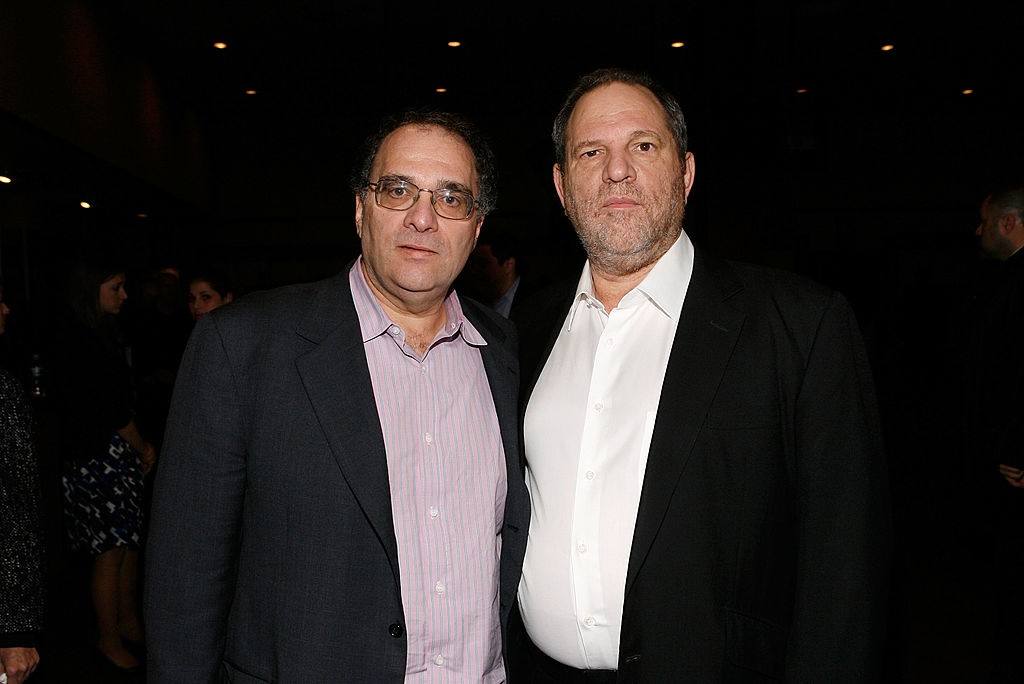 "I'll tell you what I did know," Bob Weinstein said. "Harvey was a bully, Harvey was arrogant, he treated people like sh*t all the time. That I knew. And I had to clean up for so many of his employee messes. People that came in crying to my office: 'Your brother said this, that and the other.' And I'd feel sick about it."
Before sharing her own story, Jaime King had said on Twitter that all kinds of abuse in Hollywood, including verbal abuse, needs to be eradicated.
"The sexual, verbal, emotional, financial abuse of women," she said. "ALL must be eradicated. We're always in fear. Consciously or subconsciously."