Jake Gyllenhaal Thinks This Avenger Is the Sexiest of Them All
The Marvel Comic Universe keeps expanding to include more characters, and more beautiful actors. The huge cast list includes a group of people that are definitely easy on the eyes, but who's the sexiest one of all? Jake Gyllenhaal may have the answer we're looking for.
Find out how Gyllenhaal relates to Marvel, and who he thinks makes the sexiest Avenger, in this article.
Jake Gyllenhaal joins Marvel Comic Universe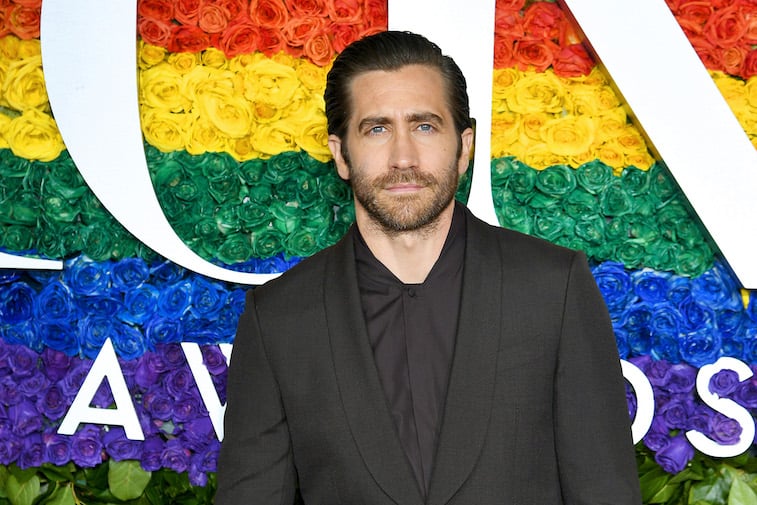 The latest Hollywood hunk to join the Marvel Comic Universe is none other than Brokeback Mountain's Gyllenhaal. This summer, Spider-Man: Far From Home hits theaters, and fans will be excited to see Gyllenhaal play the role of the mysterious villain, Mysterio. What made Gyllenhaal agree to role? According to Marvel, Gyllenhaal said,
"[Mysterio's] a great character. You know, it was one of those things that people have asked me for a number of years, 'Are you going to do…? Do you want to do a movie like that, or if you were asked to, would you?' And my response has always been, particularly since being at Sundance, so many of the stories are character-driven, and that has always been my desire, to find something in that space that seems to match my skill, and also-what I love and my own honesty. And it just so happened that it does with that part. So I'm glad that people feel excited about it."
People are definitely excited about it. The Guardian said Gyllenhaal "could be magic as Marvel's Mysterio." They continued by saying, "It's a part that seems to sync perfectly with Gyllenhaal's knack for portraying society's wild-eyes misfits and green-eyed American eccentrics."
Fans to seem to agree that Gyllenhaal will make the perfect Mysterio, and look sexy doing it, but more on that later…
Who's the sexiest Avenger, according to Jake Gyllenhaal?
Gyllenhaal recently joined Ellen DeGeneres on her show, for a round of Burning Questions. The segment features DeGeneres grilling celebrities with uncomfortable questions, in a gameshow-like atmosphere.
Gyllenhaal was asked questions like, "What do you wear to bed," to which he replied, "Nothing," receiving howls from the audience. DeGeneres also asked what his favorite body part was, which seemed to confuse Gyllenhaal. "On a person?" he said.
DeGeneres then joked that she obviously meant on a kangaroo.
Finally, Gyllenhaal admitted that he loves a woman's nape. "The back of the neck," he said.
When asked, who is the sexiest Avenger? Gyllenhaal had to pause. He didn't seem to want to answer the question, but finally said, "Spider-man."
His choice received a scattered applause from the audience. They didn't seem impressed, so Gyllenhaal changed his answer. "Thor?" he said, in a questioning tone. This caused a roar of approval from the audience.
Looks like the audience thinks Thor is the correct answer to this question.
Twitter thinks Jake Gyllenhaal is hot as Mysterio
While Ellen fans, and Gyllenhaal himself may think Thor is the sexiest, Twitter was very impressed with Gyllenhaal as Mysterio. After the trailer for Spider-Man: Far From Home debuted, many immediately logged onto Twitter to express their appreciation for the hunky villain.
A flood of memes, hot-takes, and excitement over the character overtook the platform. It was discussed so much, that Mysterio rose to the number one trending spot on Twitter.
Reactions included a meme that showed Gyllenhaal as Mysterio in one box, and the next box, a photo of a very pregnant Kylie Jenner, with the words, "Next thing I knew, I was pregnant."
Other posts included comments like, "How can he be so hot? #mysterio," and "Am I the only one who thinks that #mysterio is so f**king hot?"
Mysterio even received his own emoji. When the hashtag #mysterio is used on Twitter, a crystal ball hashflag, or custom emoji, appears, to encourage users to use the hashtag.
See if Gyllenhaal lives up to all the hype, by watching his performance of Mysterio, in Spider-Man: Far From Home, which hits theaters July 2, 2019.