Jake Paul and Tana Mongeau Are Taking a Break After 5 Months of Marriage—What Went Wrong?
The love story of Tana Mongeau and Jake Paul has come to an end (well, for now).
Less than six months after tying the knot in Las Vegas, the YouTubers have decided to take a break from the married life and just focus on themselves for the time being.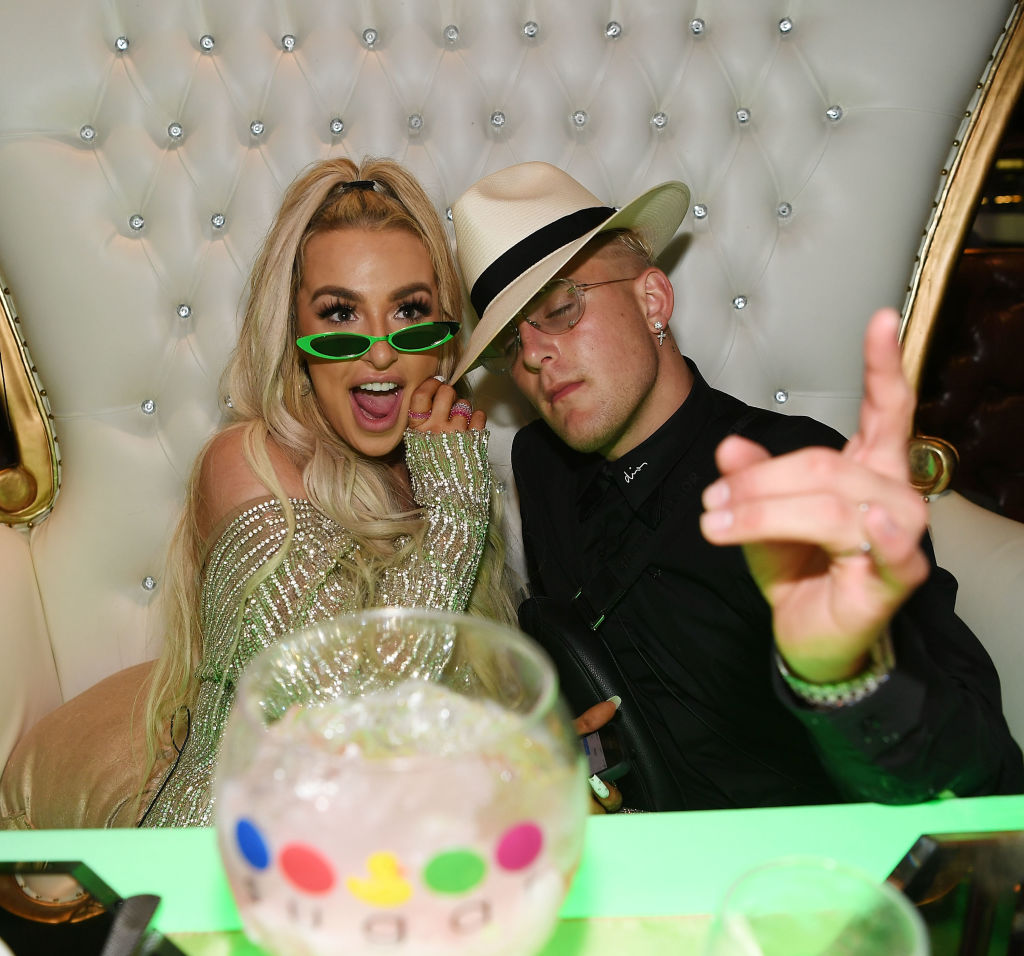 Mongeau and Paul needed this break to happen
Five months into their marriage and these two already need space from each other.
On January 2, Mongeau and Paul announced in separate Instagram posts that are taking a break, but revealed that they still care deeply for one another.
"Ok I don't rly know how to do a 'we're taking a break' post & this is weird as f—… I'm happy to still be able to sit with Jake and laugh as we do this — but for now we both are taking a break to focus on our own crazy lives…" Mongeau captioned a selfie of herself, Paul and their dog.
"I'll never know what the future holds and I will always love Jake and everything we did," she continued. "I'm grateful to know throughout this I've made a best friend for life & found someone to do life with when no one understood me."
"Here's to 2020, working on us, and my new Lamborghini since I get half of everything!" Mongeau joked. "No need for crazy speculations — this is coming from a place of nothing but love. I love u Jakey. thank u for the past year."
Paul shared the same photo on his Instagram account and gave a similar sentiment to that of Mongeau's.
"We're literally laughing at how crazy and stupid the past couple months have been and cracking jokes at how silly this all seems…I wouldn't change anything that happened.. we're best friends and right now it's best for us to focus on our lives & see what the future holds," he wrote.
While the pair made it clear that they remain on good terms, Mongeau had fans thinking otherwise when she opened up about her marriage in a recent YouTube video.
Mongeau recently admitted that she wasn't happy in her marriage
While Mongeau and Paul made it seem as though they've been living in marital bliss since exchanging nuptials in Sin City, the Tana Turns 21 star recently admitted that this marriage wasn't making her happy.
"I'm so unhappy with the way my relationship with Jake looks in the public eye and I've done so much pretending that I don't care what I do. So it's my fault," she said in a YouTube video that was posted on December 29. "I loved Jake so much, I still do. But I did so much of being the cool girl and not caring because I wanted to do life with this person and I wanted to see them happy and thrive and I wanted to show them that there are people that will accept you for who you are."
Though Mongeau reflected on how great things were with Paul in the beginning, she later revealed that feelings changed after they tied the knot.
"The second Jake and I got married, everything changed," she continued. "I think the second he said, 'I do,' to me, he was like, 'Now what?' I think he was also over it. I don't blame him, but it left me clinging, trying to make this work."
As they tried to find ways to keep their marriage afloat, both Mongeau and Paul realized things just weren't working and ultimately decided to go their separate ways.
"I was the one green-lighting everything because I just wanted to make him happy," she expressed "And letting it kill me. You can only let something kill you for so long until it's actually going to f— kill you."
Now that Mongeau and Paul are single again, maybe they'll finally find the happiness they've been search for?
As for whether or not they plan on getting back together in the future, that still remains a mystery.