Jameela Jamil's Net Worth and Why She Almost Didn't Audition for 'The Good Place'
Though she's acting alongside longtime stars like Ted Danson and Kristen Bell on NBC's hit comedy series The Good Place, Jameela Jamil shines, not dims, in comparison. As the show progresses through its third season, it's clear the Hollywood newcomer has something special to offer the industry and those who follow her story.
Read on to learn more about the events that led up to Jamil's breakout role on The Good Place and how she is using her newfound fame to do good in the real world.
Jameela Jamil career: What she did before The Good Place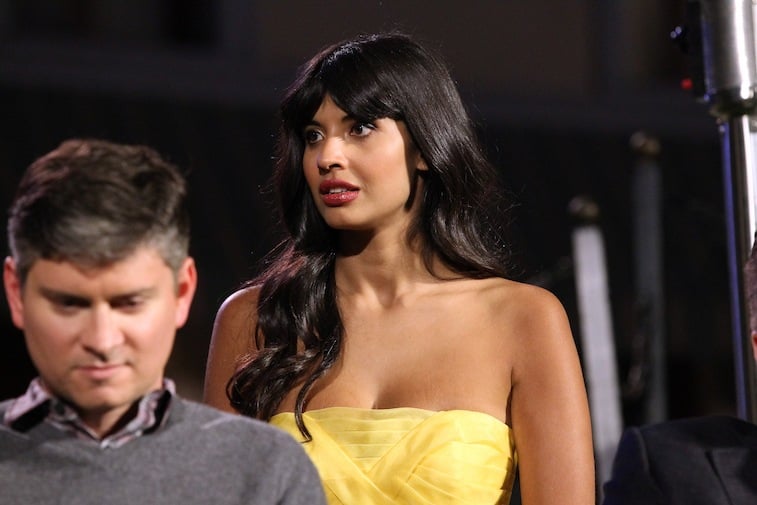 Back in the UK where she grew up, Jamil was a Channel 4 television host and radio DJ. So she did have some experience working in the media and on TV — one of her first interviewees on her show as actually Kristen Bell. But she left that life behind. And fans of her character on The Good Place are very happy she decided to make a sudden change.
On a whim, she decided to move to Hollywood to travel and experience more of the world. She had no idea she would end up starring in a popular NBC sitcom as a result.
Her The Good Place audition was her first audition ever
Jamil moved from the UK to LA completely unsure of what the turnout would be. It's hard to believe the quickly rising star came here without a plan. But it didn't take long for her spontaneity to pay off.
She has admitted that her agents were the ones who convinced her to audition for the role of Tahani despite her lack of acting experience, saying that if she wasn't good at it, she didn't have to go through any more auditions.
But after her first audition for the show, she got called back for a second. And when she found out she got the part, she was so overwhelmed she lay down in the middle of a West Hollywood road, at night, alone. Can you blame her?
She told BBC News, "I was told about an audition for this role and said 'no way, I've no training and I'm surrounded by people who've devoted their lives to this'." It's a good thing she decided to go through with the audition anyway.
Jameela Jamil's net worth and social media 'fame'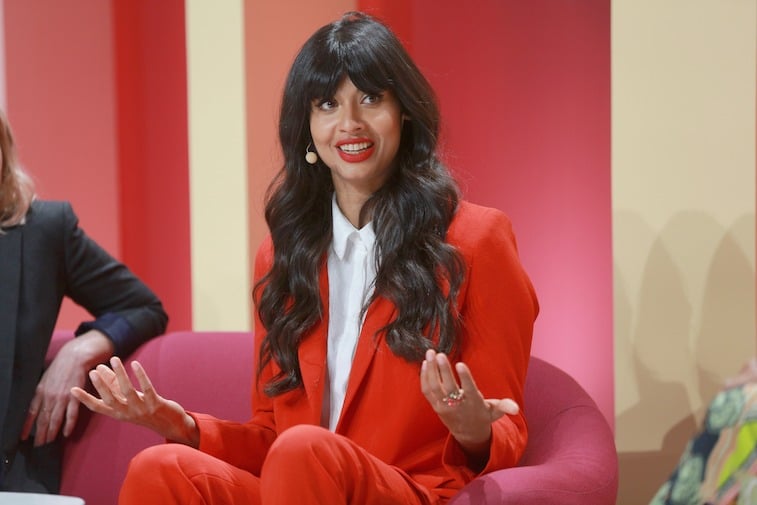 On The Good Place, Jamil plays a character known for her generous philanthropy despite not always having the most generous intentions.
Though it isn't officially a charity (yet), Jamil's I Weigh campaign on Instagram has become one of her greatest passions outside her day job. She uses an Instagram account to help encourage women — even Hollywood stars such as herself — to define themselves by factors other than how much they weigh.
Jamil has found a way to use her fame — and the highly public platforms that come with it — to do something genuinely good. For her, that's more important than wealth.
It is estimated that Jameela Jamil's net worth is about $1.9 million — which isn't too surprising, but still impressive, for someone so new to acting.
However, like her other lesser-known costars who are now finding their way into the spotlight thanks to The Good Place, her role on the show will likely open up plenty of opportunities for her to grow and earn in the future, whether she continues to pursue acting or returns to her roots as a TV or radio host.