James Bond: 6 Directors Who Could Take Over the Franchise
There's been a lot of speculation lately over who should take over as the new James Bond after Spectre, but that's not the only important part of the franchise that may soon need a replacement. Current director Sam Mendes has essentially confirmed that he's ready to leave 007 behind and is planning on departing the franchise. So who will take his place behind the camera, once his presumed exit is official? Several filmmakers have already thrown their hat into the ring. Here are six directors who could take over the Bond film series next:
1. Christopher Nolan
Nolan is one of the the names most often dropped in connection to James Bond and for many, the most obvious choice. The Dark Knight and Inception director has been perpetually linked to the franchise for several years now, with fans wishfully campaigning for him to get the job pretty much every time a new film rolls around. Nolan himself has publicly expressed interest in the Bond series multiple times in the past, including as recently as 2013 when Mendes originally said he was leaving the franchise. (Are we seeing a pattern here?)
If Mendes actually does leave after Spectre, Nolan might finally get his chance. Per Variety, the November 6 release of Spectre will mark the end of MGM's deal with Sony, which has overseen the last three Bond films. That opens the possibility that the rights will jump over to Warner Bros, whose CEOs reportedly have a close relationships with MGM's. This all matters, because guess who is one of Warner's most prolific and bankable directors? That's right — Nolan.
2. Denis Villenueve
During a conversation with ComingSoon in October, Villeneuve relayed his enthusiasm about directing action movie Sicario and expressed interest in diving even further into the genre. "I'm just attracted to try to do different things, and I was very excited to make a movie that required more action," he said, also adding, "I was raised with James Bond. I love James Bond movies. I would love to do a James Bond movie one day."
The actor would be an exciting, if somewhat unexpected, choice for the franchise. Villeneuve has a knack for capturing the essence of brooding male characters and also has a way of navigating bleak and tense scenarios, as showcased in his smart 2013 psychological thrillers, Enemy and Prisoners. Sicario was his first real foray into action, and it was also critically acclaimed. "Action is very cinematic. I'm not someone that loves dialogue — I am someone that loves movement," the director explained. "Action, if it's well done, can be very poetic and meaningful."

3. Joe Wright
After uncovering a genuine love for the action genre, Wright recently admitted that he's open to the idea of taking on the James Bond franchise sometime in the future — but only on one condition. "Oh, I love James Bond. I grew up with Bond," he said. "I think doing the James Bond after Sam (Mendes), who's a friend, would be challenging, because he has done such an incredible job with it. So maybe down the line, I'd do a Bond, but not straight after Sam."
The director is best known for romance drama flicks like Pride & Prejudice and Atonement, as well as the adaptation of Anna Karenina. Most recently, he helmed the Peter Pan origin story, Pan. But he has experience with action, mainly with the 2011 thriller, Hanna.
4. Kathryn Bigelow
While the James Bond franchise has come a long way in its treatment of female characters, the series still has yet to hire a woman as a director, even after more than 50 years on screen. Of the potential female candidates, one name has been suggested more than any other: Bigelow, who won the Oscar for Best Director in 2008 for The Hurt Locker. Though the director has never commented on the possibility of her joining the franchise, it's not hard to see why she's a top choice. Between The Hurt Locker and the critically acclaimed Zero Dark Thirty, Bigelow has more than proven that she can make a tense, exciting thriller that capably navigates a complicated political landscape.
5. Ridley Scott
Scott's another regular in the "who should take over Bond next?" conversation. The director clearly has the action chops to deliver a high quality spy thriller, given all of the Gladiators, Aliens, and Blade Runners on his resume. While some of his more recent films, like Prometheus, have been less well-received, the director recently experienced a return to form (and a huge box office hit) with The Martian. Now that he's riding high again, it could put him in just the right position to take over a blockbuster, fast-paced franchise like Bond.
6. Susanne Bier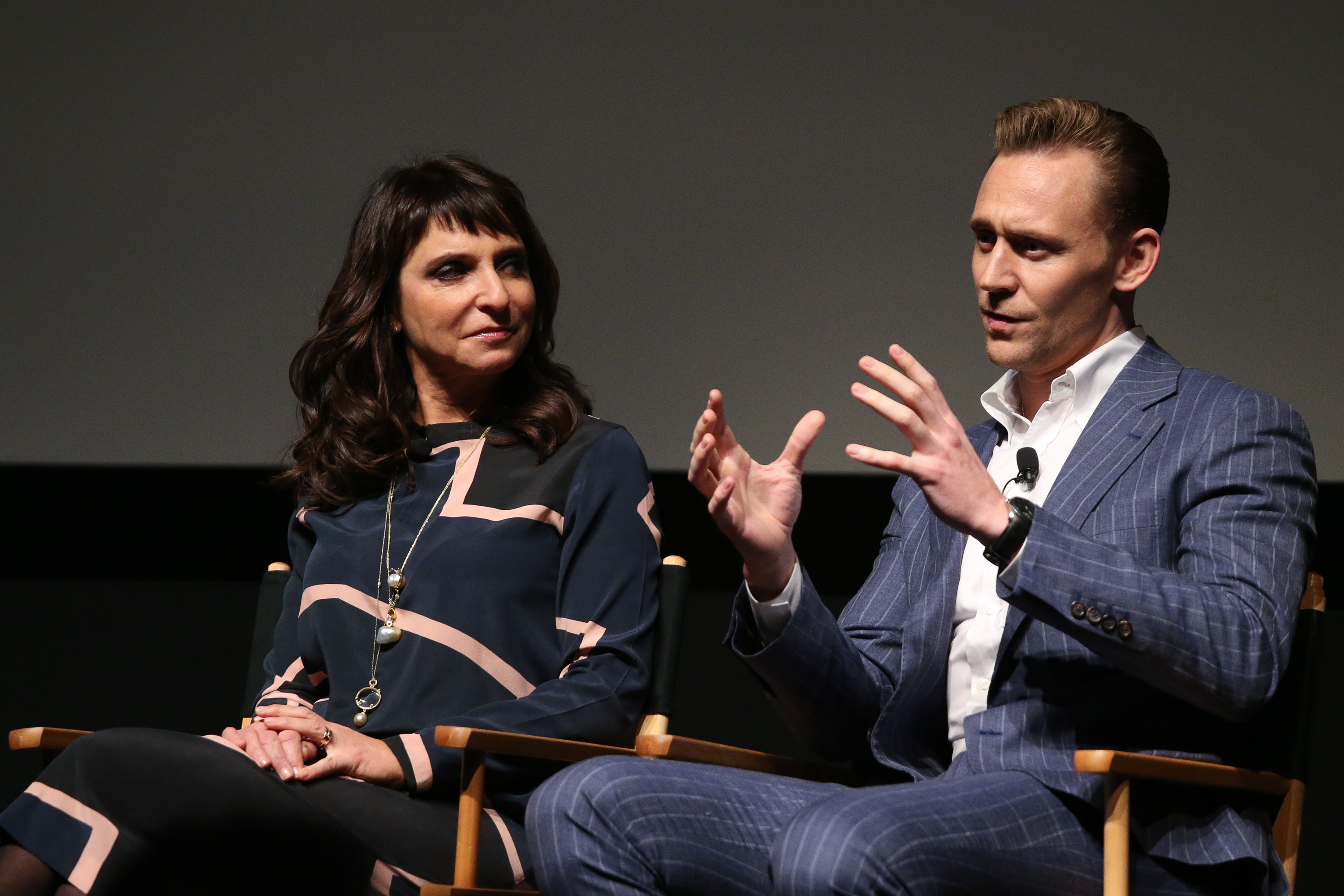 According to U.K. publication Radio Times, Susanne Bier is being considered to direct the next Bond film. The director garnered new attention after helming the entire six-episode season of the AMC and BBC co-production, The Night Manager, which earned strong reviews and may get  a second season.
If she gets the job, Bier would become the first woman to take the Bond hot seat. The move could also mean good things for Tom Hiddleston, who starred in Bier's Night Manager and has recently become a frontrunner to take over the role of 007.  Bier has previously praised the actor for having a "certain enigmatic quality to his eyes" and "combining elegance and charm with painfulness" – all things that were crucial to Hiddleston's Night Manager role of Jonathan Pine and would also be pertinent to any actor playing Bond.
Bier has yet to comment on the speculation, so it remains to be seen whether the two will once again pair to take on the globally recognized franchise. Still, as The Hollywood Reporter points out, Bier would fit the longstanding Bond tradition of appointing a respected international director.
Check out Entertainment Cheat Sheet on Facebook!