James Bond: Why Daniel Craig Doesn't Want the Job Anymore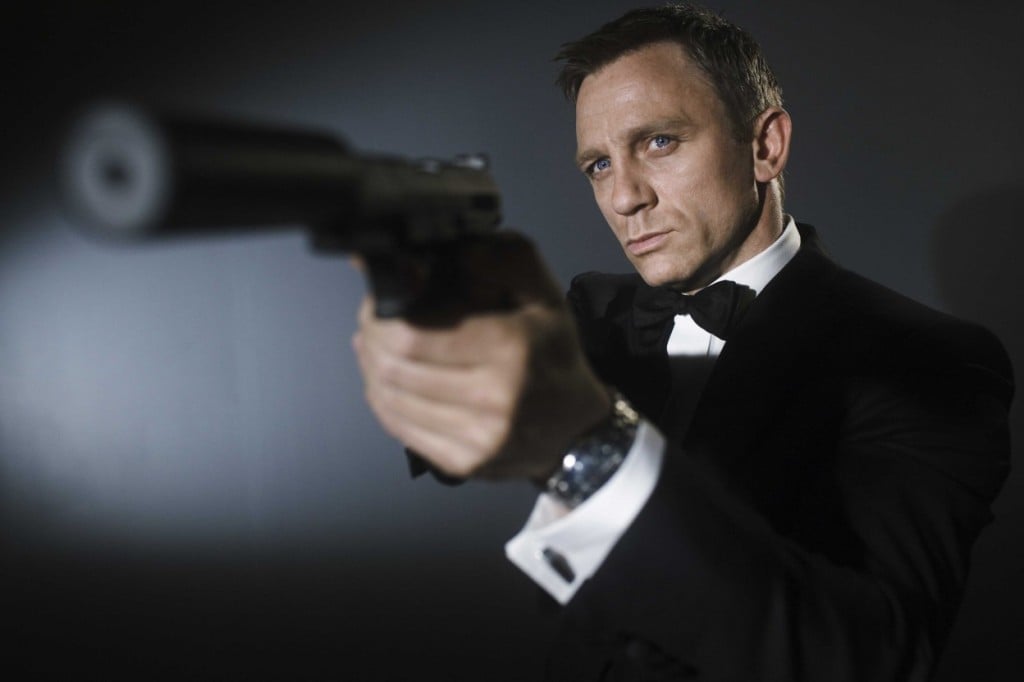 The history of James Bond in cinema dates back half a century, beginning with Scottish legend Sean Connery. Since then, seven more actors have taken up the mantle of the 007, each of whom have brought something entirely unique to the role. There are many out there who would make the argument that Daniel Craig, our current Bond, numbers himself among the best of the bunch, and in all honesty they wouldn't be entirely wrong. Craig has done a stellar job over the four films he's done as one of the most iconic characters in film. Just don't bother telling Craig that.
The British actor's feelings toward the role are nothing short of odd, given the fact that he's been in it for almost a decade now. This all came to a head in an interview with Time Out, where Craig further expounded upon his white hot passion for not being James Bond. When asked if he'd consider another movie after Spectre:
I'd rather break this glass and slash my wrists. No, not at the moment. Not at all. That's fine. I'm over it at the moment. We're done. All I want to do is move on.
Craig went on to clarify that "if I did another Bond movie, it would only be for the money." Clearly there's no better way to promote your movie than to tell people how reluctant you were to do it in the first place.
Craig's reluctance to return to the role was further confirmed by his friend and fellow actor, Mark Strong. Strong recently told the ShortList that "I'd have loved to have played the villain in a Bond movie while Daniel was doing it because he's a pal and that would have been great. But I think he's come to the end of his Bond time and so it's probably never going to happen, but that would have always been great."
All this talk begs the question: Why is Daniel Craig so vehemently opposed to a role that most actors would kill to have?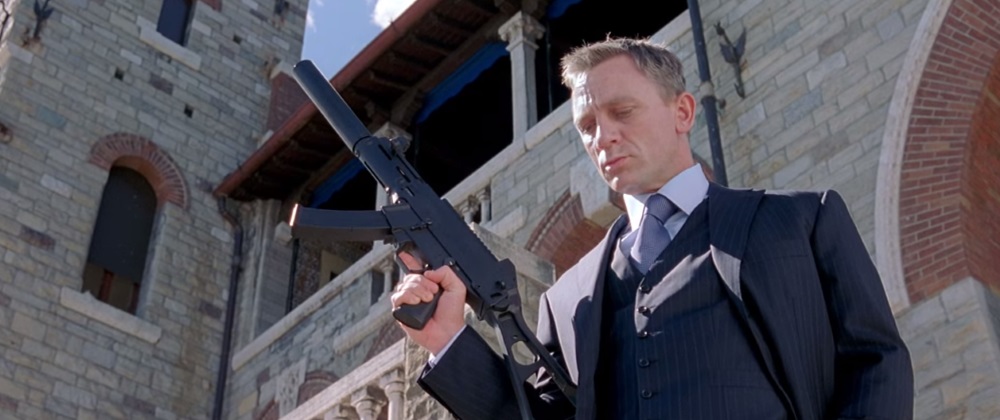 We can't pretend to know what Craig's on-set experience must have been like throughout his nine years as 007. Nor can we ever understand his own personal feelings short of asking him ourselves. What we can do is speculate the rigors that such a role inflicts upon an actor. First off, let's not forget: Craig is a Hollywood A-lister, and as such is involved in a variety of projects. Or at least he was, until he agreed to four movies as a single character spread out over nearly a decade.
Since Casino Royale's 2006 release, we've seen a marked decline in his other projects, with his last non-Bond movie having been The Girl With the Dragon Tattoo back in 2011. That's a whopping four years where one of the industry's greatest talents has been unable to pursue other films. Unless you're a regular on a primetime TV show or a lead actor in the Marvel Cinematic Universe, actors in Hollywood rarely find themselves locked into a single role for more than a few years at a time. Reprising a role for a sequel is one thing. Being stuck as the iconic face of a character that transcends generations is entirely another.
The most likely scenario here is that Craig simply got burnt out on the role. Nine years is a long time to do anything, and it's clear he's ready to move on to other projects following the release of Spectre. Already the talk has begun as to who will replace him as 007, although he's admitted that he "doesn't give a f**k" who replaces him when it's all said and done. Whoever does though will likely experience the same sort of fatigue. Being James Bond is a double-edged sword, and any actor who assumes the mantle will be in for some long years of not working on anything else.
[Update, 5/19/16: According to unnamed insiders cited by the Daily Mail, "Craig turned down a £68million offer from MGM studio to return as Bond for two more films." Meanwhile, rumors continue to circulate that Tom Hiddleston will take over the role of the British super spy.]
[Update, 9/5/16: Per unnamed sources cited by Radar, Daniel Craig has been offered $150 million to star in two additional Bond films.]
Follow Nick on Twitter @NickNorthwest
Check out Entertainment Cheat Sheet on Facebook!