James Charles Addresses Tati Westbrook's Allegations in 43-Minute Video
James Charles shocked the internet when he became the first YouTuber to lose a million followers in one day. The unsubscribes came after Tati Westbrook, a beauty influencer, posted a video exposing him. She claimed he hurt her feelings after he worked with a rival company.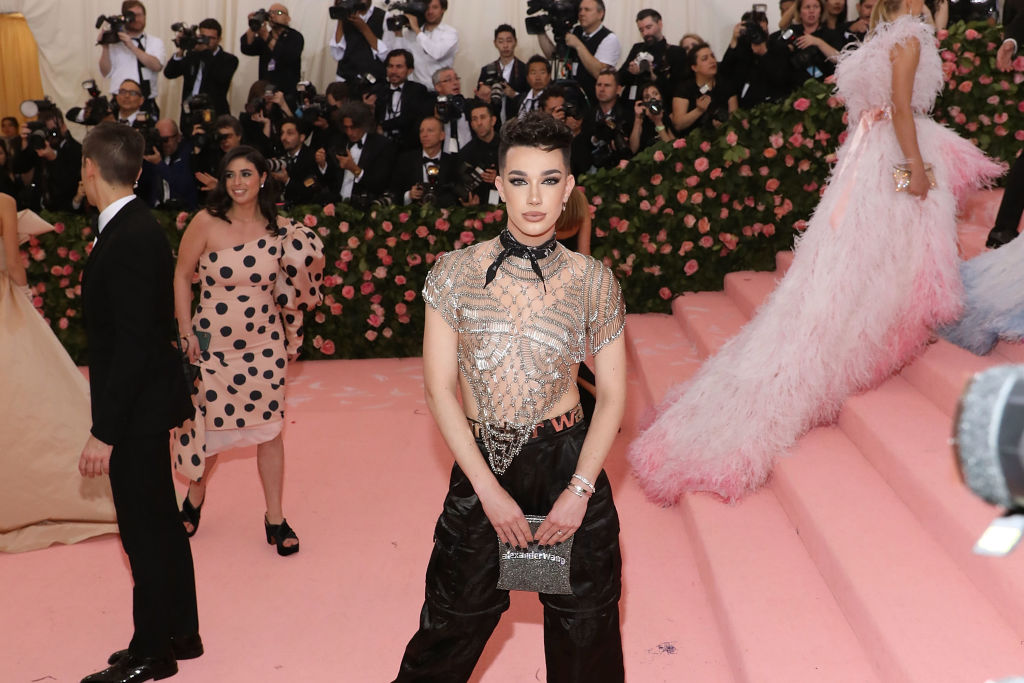 Most importantly, she accused Charles of using his power, money, and fame to manipulate men's sexualities. Charles responded to her allegations in a 43-minute video titled, "No More Lies," and he brought the receipts.
James Charles addresses the SugarBearHair and Coachella controversy

In Westbrook's video, titled 'Bye Sister,' she claimed Charles hurt her when he promoted SearBearHair. That company is a direct competitor of her own, Halo Beauty. She said Charles did not give her a heads up, which is why she posted videos of herself crying on Instagram. Westbrook explained Charles contacted her a few days later and brushed it off.

Charles explained the Coachella experience, saying he and his friends received artist passes for the first weekend. At the last second, they decided to go to the second weekend, so he texted his manager for passes. They received VIP passes, which means they are still open to the public. The more prominent crowds on the second weekend proved to be unsafe for Charles and his friends.
He claims that when they started getting mobbed, he immediately thought of Nikita Dragun, his friend, and a social media influencer. Dragun received artists passes, personal security, and backstage passes, courtesy of SugarBearHair. He reached out to her, and she gave her representative Charles' number. The rep texted the proposal right away, Charles signed, and he enjoyed the rest of his weekend.

Charles showed text messages between him and Westbrook the day after Coachella, and before he promoted SugarBearHair on his Instagram. In the texts, Charles explained that he had no other option, but wanted Westbrook to know what was happening. Westbrook told Charles it still hurt and upset her, and Charles continued to apologize.
However, Westbrook stopped responding to his messages, so he released a public apology to her online. He continued to reach out to Westbrook and her husband, which he showed screenshots of as well, but to no avail.
James Charles addresses Tati Westbrook's allegations that he never promoted her

Westbrook began her expose video by showing several clips of her shouting out Charles. She claimed Charles never reciprocated that and could not promote Halo Beauty because he has a teenage audience. Charles said that the conversation never happened.

Charles explained he never does dedicated product reviews on his channel but has promoted her several times. He includes four videos and a tweet where he endorses Westbrook. One of the videos came from Messy Makeup Trivia with Charles featuring Jeffree Star and Westbrook. Westbrook says, "I love you guys for putting my Halo question in there!"

James Charles addresses sexual misconduct allegations

One of the more severe things that Westbrook alleged about Charles is that he manipulates straight guys to elicit sexual acts from them. This allegation has manifested into several people coming forward, claiming Charles victimized them. He responded by saying these lies are harmful to the LGBTQ community.

Charles said he came out when he was 12 years old. Because of him growing up so fast, he never experienced relationships like everyone else, he even admits to being a virgin. He claimed this lack of experience is why he is so emotional and overdramatic.
"I have never, would never, use my fame, money, or power to manipulate or get any sexual actions from a guy. That is disgusting and that is not me."


James Charles, "No More Lies" YouTube video
James Charles addresses his attraction to straight boys

Since this controversy, many tweets and YouTube clips have surfaced about Charles' love for straight boys. In his response video, he played a Star clip from "The Truth About My Relationships" where Star also admits he is into straight guys. He explained he is a guy that looks like a female and some straight guys are into that in private.

Charles admits he is very straight forward when jumping into a guy's DM's and when they tell him they are not interested, he backs off. However, he claims he will stop this behavior going forward. Charles also said he reached out to everyone who came forward and accused Charles of making them uncomfortable and apologized.

Charles ended the video by calling out cancel culture and how harmful it can be. He admitted that while going through this, his "brain went to a place so dark he didn't think he could come back from."