Everything We Know About James Charles' Upcoming Beauty Influencer Competition Show
James Charles is "going to take beauty content and blow it up to a place it hasn't been before" with his new makeup reality competition show, set to premiere on YouTube in Spring 2020.
Sitting at over 16 million YouTube followers with successful merchandise drops and collaborations with Morphe Cosmetics, Charles has an estimated net worth of $12 million at only 20 years old.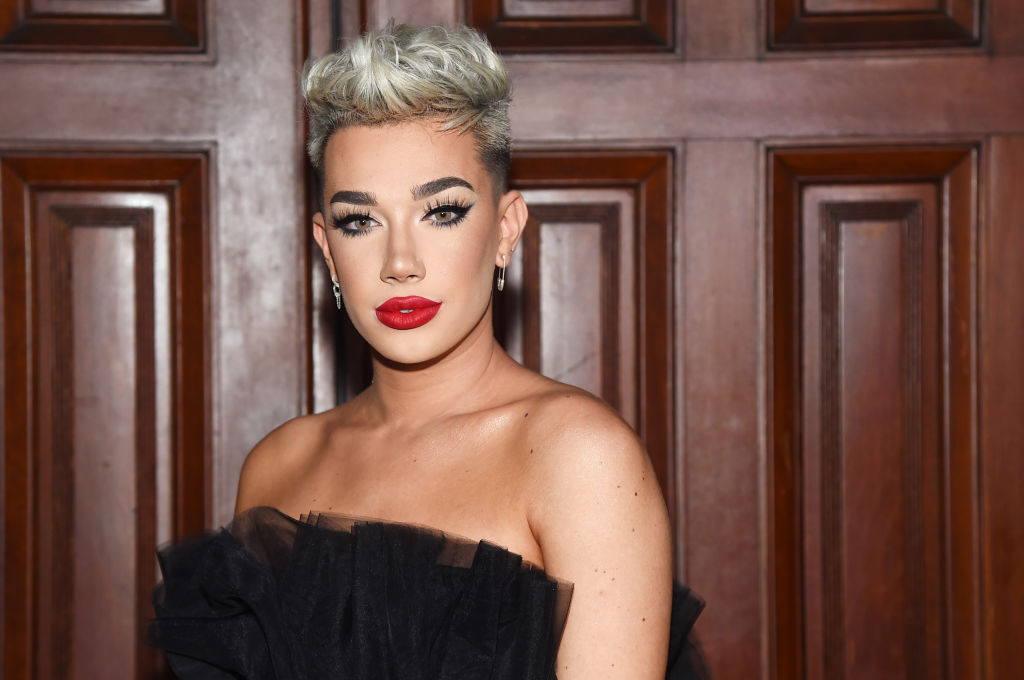 Therefore, if anyone can make the next beauty superstar, it's Charles. Anyone can apply to compete on his show by uploading a YouTube video and using the proper title and hashtags in the description.
Then, Charles and his team will select the top six and fly them to Los Angeles to compete for the title. The challenges the competitors undergo will test their "artistry, uniqueness," and their "ability to captivate an audience" to see who will become the next biggest thing in beauty.
The winner will also walk away with a $50,000 grand prize as well as other gifts.
James Charles will film, host, and executive produce beauty competition show
The mega beauty influencer began uploading makeup videos to YouTube in December 2015, at the age of 16. He seemingly blew up overnight and landed a spokesmodel contract with CoverGirl the following year, becoming the first male ever to do so.
He then moved to downtown Los Angeles, where Charles said he planned out his entire concept for the beauty competition show, including the challenges and guest hosts.
Charles' goal was to have his own show that is "authentic" and "by creators, for creators." He also wanted to make sure it "showed an accurate description of the beauty community" and how to be an influencer.
However, the idea sat on the back burner for three years as Charles pursued other dreams until his team finally secured a deal.
Where to watch James Charles' new show and the premiere date
The series has already been picked up by YouTube Originals, and Brian Graden Media has partnered with them. His limited beauty competition series, which doesn't have an official name yet, will premiere in Spring 2020.
According to Charles, his show is the "first-ever beauty and social media influencer competition show of its kind."
How to enter James Charles' beauty competition show
To apply to be a contestant for the series, you must be 18 years or older, live in the United States, and have an active YouTube channel. You also need to upload a video to your channel stating your name, age, the state in which you reside, and "do your best to impress" in five minutes with a "chit chat get ready with me" video.
In those five minutes, Charles suggests talking about your personal journey, how you got started in the beauty industry, what you bring to the YouTube community, and what the opportunity would mean to you.
Then, title the video "James Charles Casting Call" and add "#JamesCharlesCasting" in the description of your upload. Finally, you must submit the application to JamesCharlesCasting.com before the deadline, November 21, 2019, at midnight.
Good luck, sisters!