Hot off the Heels of Hosting 'The Late Late Show with James Corden,' Harry Styles Releases the Second-Half of His Album, 'Fine Line'
Everyone loves a good game of "Spill Your Guts or Fill Your Guts." Throw in a supermodel and a former member of One Direction and it's sure to get even more interesting. Last week, Harry Styles hosted The Late Late Show with James Corden, even promoting his recently released album, Fine Line. What did this artist have to say about his new music? Here's our look into songs like "Watermelon Sugar."
Harry Styles recently hosted 'The Late Late Show with James Corden'
If James Corden can't host his late show, Harry Styles is a pretty good replacement. He's been in movies like Dunkirk and, recently, released his full-length album, entitled Fine Lines. This musician appeared on the show for Carpool Karaoke and a game of "Spill Your Guts or Fill Your Guts" with supermodel Kendall Jenner.
According to People, the two also used to date, which adds a little more drama. One of the questions Kendall Jenner asked was which songs off of Styles' album were about her. Instead of answering, the artist took a bite of the cod sperm. However, fans learned a little bit more about Harry Styles' music from listening and from interviews.
Harry Styles released his album, 'Fine Lines' in December 2019
On Dec. 13, 2019, this artist finally released new music — his album, Fine Line. Some songs, especially those released as singles, earned millions of streams on Spotify, most from fans of Harry Styles. During an interview with Rolling Stone, Harry Styles discussed his latest album and how it differed from his 2017 release, Harry Styles.
"The overall arc is just that I tried to redefine what success means to me. I tried to rewire what I thought about it. A lot changes in two years, especially after coming out of the band and just working out what life is now," Harry Styles said. "I feel so much freer, making this album — you get to a place where you feel happy even if the song is about the time when you weren't that happy."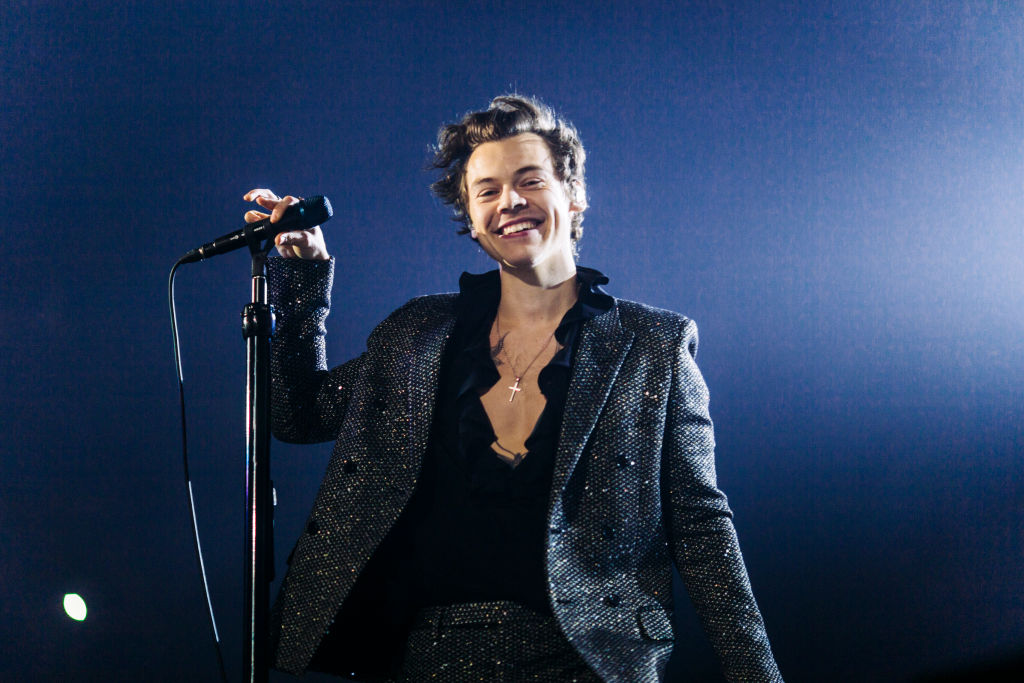 Some popular songs off of the album, 'Fine Line,' include the singles, 'Watermelon Sugar' and 'Lights Up'
Fans got their first peek into Fine Lines with singles "Watermelon Sugar," "Adore You," and "Lights Up." Since their release, Harry Styles performed "Watermelon Sugar" on shows like Saturday Night Live, and elaborated on his inspirations during interviews.
"'Adore You' is the poppiest song on the album," Styles said, during his interview with Rolling Stone. "This time I really felt so much less afraid to write fun pop songs. It had to do with the whole thing of being on tour and feeling accepted. I listen to stuff like Harry Nilsson and Paul Simon and Van Morrison, and I think, well, Van Morrison has 'Brown Eyed Girl' and Nilsson has 'Coconut.' Bowie has 'Let's Dance.' The fun stuff is important."
Music by Harry Styles, including songs "Watermelon Sugar," "Lights Up," and "Adore You" are available on Spotify, Apple Music, and most major streaming platforms.