James Franco May Do Everything, But Is He Good at Everything?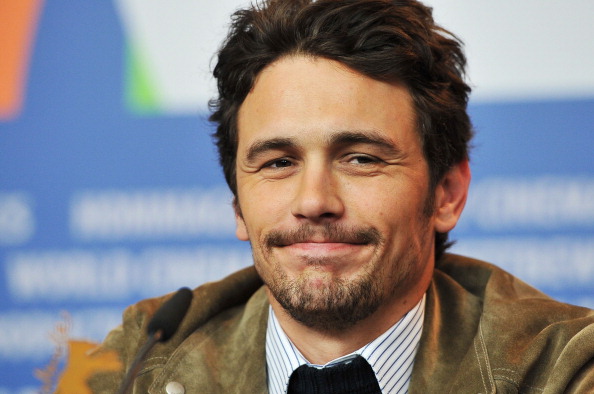 The modern-day, pseudo-intellectual, multiple-degree-holding Renaissance man that is James Franco tries to do everything. Franco acts in many movies a year, but also finds the time to be active on Broadway, write books of poetry and short stories, put together visual art projects, and direct as well as teach several classes at the university level. Unfortunately, some of these artistic ventures are more successful than others, and many of his projects are slammed with the critique that they only get attention due to the famous face behind them. Here's a look at the various artistic arenas in which Franco has dabbled, and whether he's been successful at those pursuits.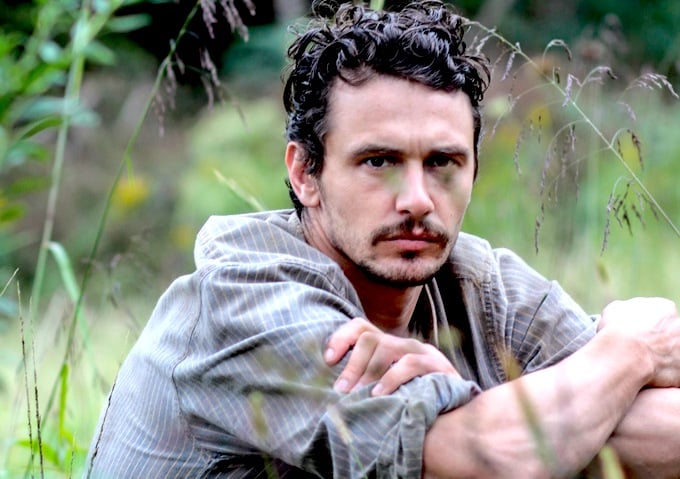 Directing
Franco debuted his first attempt at directing an Off Broadway play recently with Robert Boswell's The Long Shrift. The reviews weren't as mean as ones of some of his other art projects have been, but still critics weren't impressed with Franco's direction or the play itself, which The Hollywood Reporter called "emotionally bogus." The New York Times said "The rhythms of the first scene are a mess, a section at the reunion is too sensational (as are Richie's prison tatts), and many of the lines sound downright weird in the actors' mouths." An adamant lover of literature, Franco has written and directed the adaptations of some famously 'un-adaptable' novels, including William Faulkner's As I Lay Dying and Cormac McCarthy's Child of God. Unfortunately, both of those films were complete flops. They were never expected to make a lot money, but critics were not impressed with either film, giving Child of God a 46 percent and As I Lay Dying a 41 percent among reviews aggregated by Rotten Tomatoes. Franco has also directed a number of short films, including one called Dicknose in Paris, in which he wonders around the City of Light with a prosthetic penis attached to his face. Though he's taking another crack at Faulkner this year with The Sound and the Fury, Franco has yet to prove himself as capable behind the camera as he is in front of it.
Visual Art
New York Times critic Roberta Smith has called Franco "embarrassingly clueless about art" after seeing his attempts to recreate Cindy Sherman's photography, which was featured at the Pace gallery this spring. Sherman herself said that she was "flattered," but added that, "I don't know that I can say it's art." Franco has also painted nude portraits of best buddy Seth Rogen and put on a show based on themes in Alfred Hitchcock's Psycho in the UK titled "Psycho Nacirema" that again included photos of himself, reenacting Janet Leigh's scenes from that film. One more successful experimentation in visual art was a collaboration with Rogen on a video parody of Kanye West's "Bound 2," which re-created the original video starring Kim Kardashian shot-for-shot and was so funny that Kayne himself was willing to get behind the joke. He even invited Franco and Rogen to perform at the Kimye wedding (they politely declined.)
Literature
One of Franco's superfluous degrees is an MFA in creative writing, and he has published a book of short stories titled Palo Alto and more recently a collection of poetry called Directing Herbert White. The poetry collection features some truly awful ruminations on celebrity — with characters including Lindsay Lohan, River Phoenix, and Heath Ledger — and was torn to shreds by critics. The Telegraph gave the book one star and said, "It all makes you wonder why respected institutions – Faber, New York's Pace Galleries, London's Victoria Miro Gallery – are indulging him. I can't imagine what first attracted them to the world-famous, exceptionally good-looking movie star James Franco. But it wasn't the art." Franco also wrote a much-maligned story for Vice magazine about not having sex with Lohan at the Chateau Marmont, and instead reading to her from J.D. Salinger's Nine Stories. The piece is patronizing and obnoxious and is going to be included in his upcoming collection Hollywood Dreaming. Franco may be able to get Faber to publish a ton of books from him, but his multiple literature degrees haven't paid off in making him a truly talented writer. His first foray into writing literature was actually the book taken the most seriously by critics. Palo Alto was written while Franco was in graduate school and is about his experiences growing up as a teenager in Northern California. Critics gave the book mixed reviews, much better than the downright terrible things they've had to say about his later writing. The Guardian said at the time that the book "is a flawed but fascinating work that neither rules out nor confirms either possibility. It's certainly a promising start, and the Hollywood hunk has definite talent." This year the book was adapted into a movie by first-time director Gia Coppola.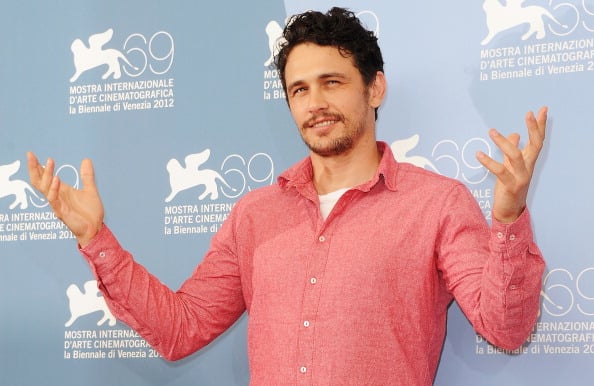 Acting
The arena in which Franco has had the most critical success is acting. He has refused to be stereotyped by his good looks and taken roles in a huge variety of projects, from the critically acclaimed 127 Hours to the blockbuster Spider-Man franchise to his turn on the soap opera General Hospital. His role as the stranded hiker who's forced to cut off his own arm to free himself from a crevice in 127 Hours earned Franco an Oscar nomination. His take on the drug dealer Alien in Harmony Korine's debauched vacation story Spring Breakers also earned accolades. The actor can handle comedic roles as well, collaborating with frequent partner Seth Rogen on films like the meta-comedy This Is the End and the stoner-mystery Pineapple Express. That doesn't mean his acting work has been without blunders. The movie version of Tristan and Isolde was terrible, as was the stoner comedy Your Highness, roles that suggest Franco should stay away from the medieval material as well as the art galleries.
More From Wall St. Cheat Sheet:
Follow Jacqueline on Twitter @Jacqui_WSCS Want more great content like this? Sign up here to receive the best of Cheat Sheet delivered daily. No spam; just tailored content straight to your inbox.