James Lee and Kevin Woo Release 'Falling' Music Video
James Lee and Kevin Woo released the music video for their collaboration, "Falling." The music video for "Falling" dropped on Oct. 26. Lee released the music video with Woo just a few months after their joint concerts in August 2019.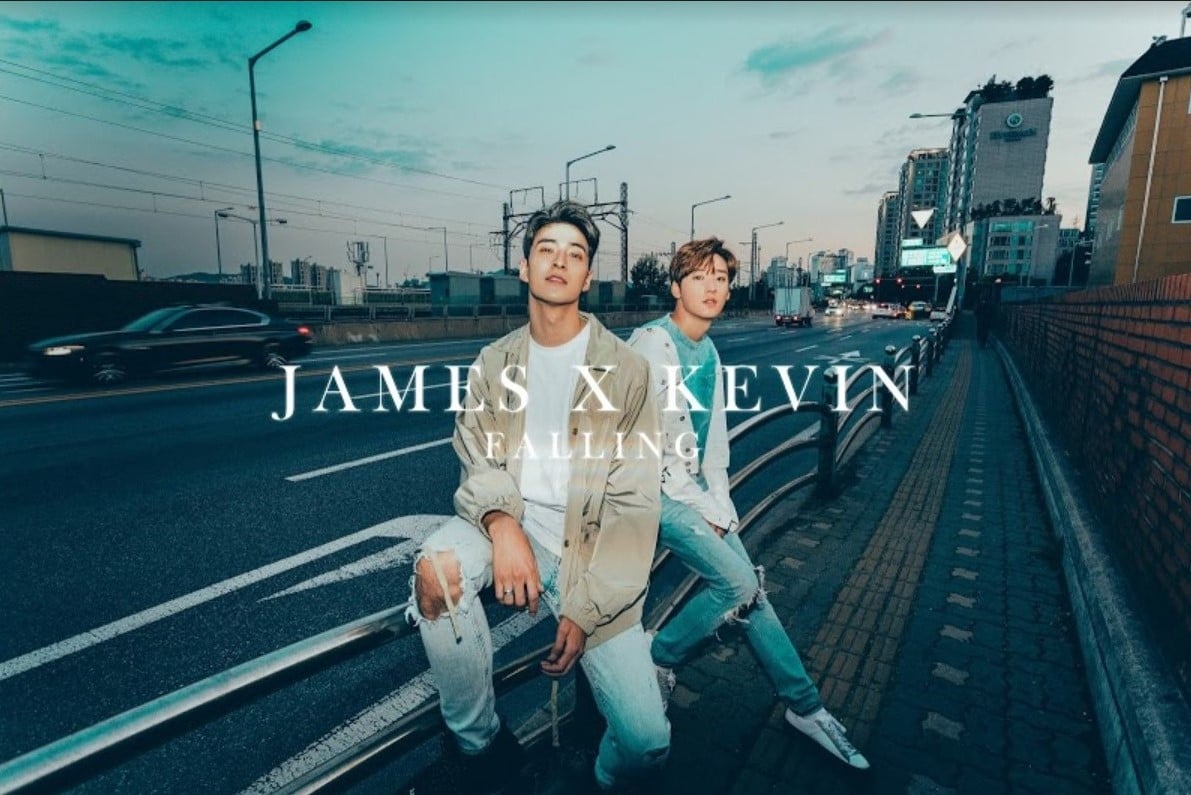 The 'Falling' music video features several cameos
The music video opens with Lee giving a speech to a newlywed couple at a wedding reception. Things take a turn when Lee begins to sing about his love for the bride. Woo then appears, and they destroy the wedding reception together as they sing about "falling" back to someone.
Brad Wong directed the music video for "Falling." In addition to Lee and Woo starring, there are several cameos in the video. YouTubers Mike Bow and Linda Dong appear. Art Cruz from the band Lamb of God also makes an appearance.
James Lee and Kevin Woo have made successful careers as solo artists
Both Lee and Woo are California natives and rose to fame for their roles in Korean groups. Woo is a former member of the K-pop group U-Kiss. He debuted with U-Kiss in 2008 and left the group in 2017. Following his departure from the group, Woo released several singles and an EP titled Treasure.
Lee is the former bassist and keyboardist of the Korean-rock band Royal Pirates. The group debuted in 2013 and like Woo, Lee departed from the group in 2017. He released his first solo EP, The Light, in 2018.
'Falling' is not the first collaboration from James Lee and Kevin Woo
Before releasing the music video for "Falling," the artists came together for two performances in August 2019. The concerts took place in California and acted as a homecoming for Lee and Woo. The electronic-rock band Fyke performed as the opener for the shows.
Before the performances, Lee and Woo discussed their careers with Billboard. The two opened up about the challenges of a solo career compared to working with a group.
"The fact that I am my own boss and I have to call all the shots. I love the creative freedom but, sometimes, it can get overwhelming," said Woo.
Lee agreed with him, saying, "Similarly, doing everything myself. When you have a team of people supporting you, a lot of the work can be done together, but when you are alone, it feels like there are a million things to do."
James Lee and Kevin Woo find their careers to be gratifying
While a solo career has its challenges, both Lee and Woo find their careers to be very rewarding.
"I get to have all the freedom I want. I get to make and release music when I want to," Woo said. "Also, having the chance to go on tour by myself in various countries and meeting my fans."
For Lee, the most rewarding part of his career at the time was the release of his EP, The Light.
"When I performed at The Light release party it was by far the most rewarding experience I've had in my life. I can't forget how happy it made me to be with so many friends and family," he told Billboard.
The two artists look forward to what the future will bring
Moving forward, fans can expect even more from Lee and Woo after "Falling." The two artists are excited to release new music and are looking forward to meeting more fans around the world.
"I'm excited for the next batch of songs I make, and I'm considering
making an EP or album at some point in 2020," said Lee.
"I would love to meet each and every fan around the world…," Woo told Billboard. "Please continue to follow me on my journey as a solo artist and I hope, that through my music, it can encourage you and make life a little happier."