What Is James Marsden's Net Worth & How Did He Become Famous?
Frequently, we come to actors as household names, but we may forget exactly what it is that made them so famous. This may be the case for some people with James Marsden, an accomplished star of film and television who has been acting for nearly 25 years, earning a lot of recognition over the last 10. Here's what you need to know about Marsden, his best roles, and his current net worth.

Marsden's early work

Like many young actors, Marsden started off appearing on various TV series such as The Nanny, Saved By the Bell: The New Class, and Party of Five, along with several TV movies. His breakout TV role was on the final season of the hit legal drama Ally McBeal.

Shortly after this, he landed his biggest role to date as Scott Summers (Cyclops) in the X-Men franchise. Roles in The Notebook, Hairspray and 27 Dresses propelled him to fame with a hint of variety, showing off his ability to play a jerk, the romantic lead, and his vocal stylings.

More recent roles

The 2010s brought a lot more success for Marsden. He had a recurring role on the hit NBC comedy 30 Rock opposite Tina Fey, while continuing to appear in X-Men films, comedies like Bachelorette, and even take on more dramatic roles such as portraying John F. Kennedy in The Butler.

Though he continues to act in movies like the upcoming Quentin Tarantino comedy Once Upon a Time in Hollywood, Marsden has also returned to his TV roots. He had a main role on the first two seasons of Westworld and recently starred in the first seasons of the Netflix series Dead to Me.

Marsden's future roles

There's a lot to come for this actor. Right now, he's doing press for the upcoming much-discussed comedy Sonic the Hedgehog, which he stars in opposite Jim Carrey and Ben Schwarz (voicing the titular video game character). Marsden portrays a cop who assists Sonic.

The actor is also set to appear in the upcoming FX drama Mrs. America alongside Sarah Paulson and Cate Blanchett. Additionally, there have been rumors of an Enchanted sequel, thought to be titled Disenchanted, which would likely bring back Marsden.

His personal life

Marsden got married right around the time his career was taking off. He married Lisa Linde, daughter of songwriter Dennis Linde. Together, they had two children: Jack, who turned 18 this year, and a daughter, Mary, who will be 14 this summer, according to his Instagram.

After his 2011 divorce, Marsden had another child, William Luca, with his then-girlfriend Rose Costa. At present, Marsden is dating British singer-songwriter Edei, as seen above. They've been together since 2016 at least.

What is Marsden's net worth?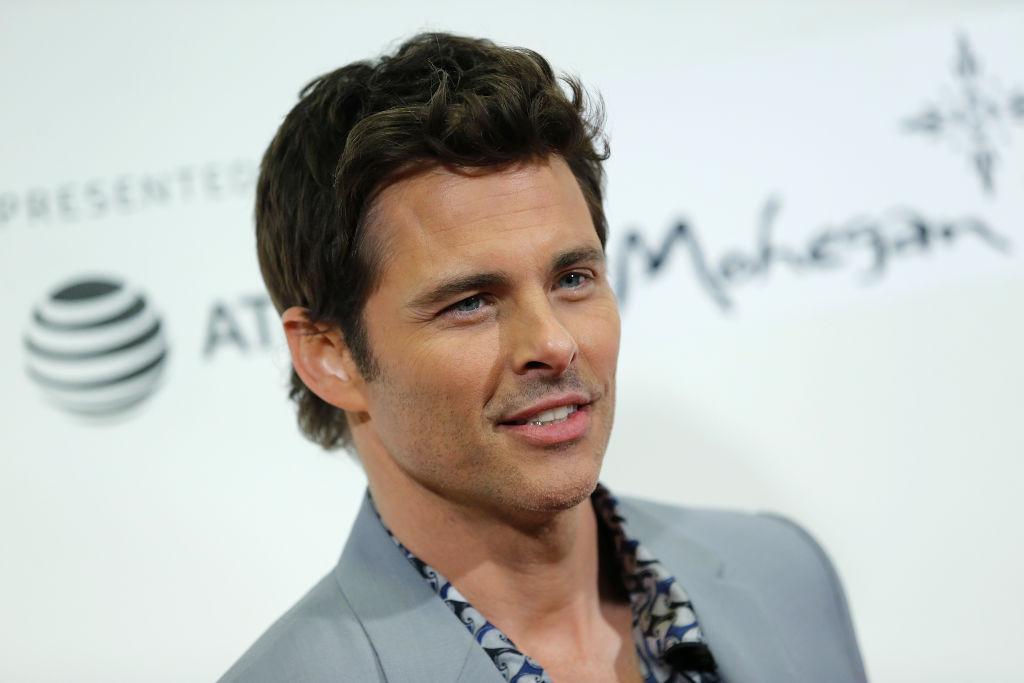 Marsden has stayed busy over the years — however, he has typically shared the spotlight on big-budget films with much higher earners than himself. So that may be why is net worth thought to be under $10 million.

Celebrity Net Worth puts Marsden's worth at around $8 million, while other sites like The Richest believe it may be closer to $4 million. Whatever the case, his career is clearly thriving, so we have no doubt this will only increase in the years to come.