Jamie Lynn Spears Lands Role in New Netflix Series. Here's What She's Been Doing Since 'Zoey 101' Ended.
Jamie Lynn Spears is coming back to TV. The 28-year-old sister of Britney Spears has landed her first acting job since Zoey 101, the Nickelodeon series she starred in from 2005 to 2008. The actress and mom of two will appear in Sweet Magnolias, an upcoming Netflix series based on a series of books by romance author Sherryl Woods. 
She'll play Noreen Fitzgibbons in 'Sweet Magnolias' 
Spears announced her new gig in a tweet, writing "Mama's going back to work y'all."
Sweet Magnolias is set in the small town of Serenity, South Carolina. Spears will play a young woman who arrives in the town to take a new job as a nurse. She's made bad choices in the past but is now determined to build a new life for herself, according to Deadline.  
Spears seems excited about the new project. "Can't wait for y'all to meet 'Noreen'!!" she tweeted. "I fell in love with this story, and so excited I get to be a part of telling it." 
'Sweet Magnolias' also stars Chris Klein and Monica Potter 
Sweet Magnolias will focus on three best friends, Maddie Townsend (Monica Potter), Dana Sue Sullivan (Brooke Elliott), and Helen Decatur (Heather Headley). Chris Klein will play Bill Townsend, the town pediatrician who is navigating his life in Serenity after a major change in his circumstances. Justin Bruening will play a former pro baseball player named Cal Maddox who arrives in the small town looking for a fresh start. 
Netflix has ordered 10 episodes for the series. The streaming service hasn't announced a premiere date for the show. 
What Spears has been doing since 'Zoey 101'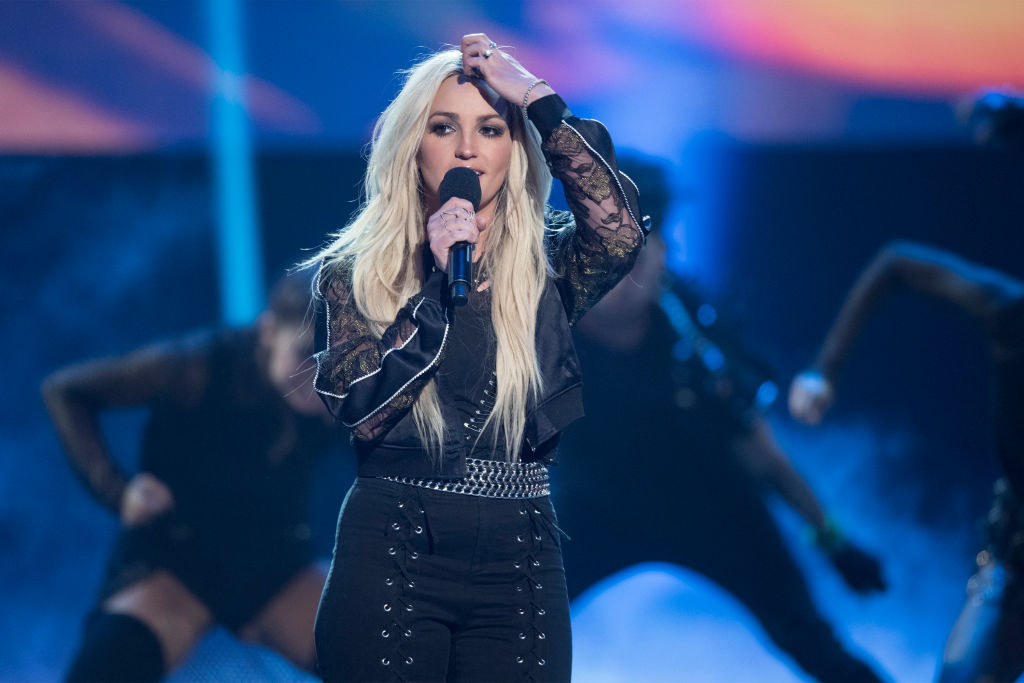 Spears was a rising Nickelodeon star when she revealed in 2007 that she was pregnant. She was 16 years old, and the baby's father was her 18-year-old then-boyfriend Casey Aldridge. Her first child, a daughter named Maddie, was born in June 2008. She and Aldridge eventually split in 2010. Spears went on to marry Jamie Watson in 2014. The couple welcomed a daughter named Ivey Joan in April 2018. 
Many fans assumed that Spears was fired from Zoey 101 when she announced her pregnancy. But she cleared things up earlier this year in an Instagram post. She noted that it had been 14 years since her show had premiered, then added two hashtags: "#itdidNOTendbecauseofpregnancy" and "#contractwasfinished."
When Zoey 101 ended, Spears took a long hiatus from acting. However, she decided to pursue a career in country music even though she'd stepped away from the camera. Her first single, "How Could I Want More," came out in 2013 and in 2016 she released the single "Sleepover." She also co-wrote Jana Kramer's hit single "I Got the Boy." 
In addition to Zoey 101, Spears also appeared in two seasons of All That and had a small role in her sister Britney's 2002 movie Crossroads.
Read more: Fans Are Convinced Britney Spears Is Being Held Against Her Will in a Psychiatric Facility
Check out Showbiz Cheat Sheet on Facebook!