'Counting On': Jana Duggar Just Had the Best Response to Still Being Single
Jana Duggar has notoriously become known as the most single one in the Duggar family. She is 29 and still unmarried, though most of the Duggars marry in their early 20s. However, fans have noticed how single Duggar is and want so badly for her to meet the man of her dreams. But she has fun responding to some of the comments people leave on social media regarding her relationship status.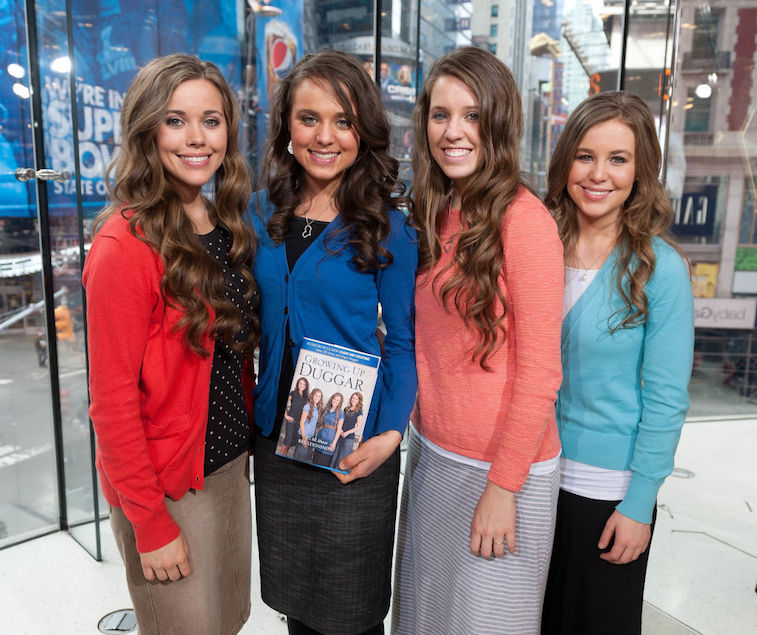 Jana Duggar is still unmarried, and everyone has noticed
The Duggars are not your ordinary family. Michelle and Jim Bob Duggar are extremely religious, and they don't believe in birth control, which led them to have 19 children. Now, the children have their own reality show, Counting On, which has allowed us to watch them all grow up before our eyes. We've seen Josh, John, Jill, Jessa, Jinger, Joy, Josiah, and Joseph all get married on the show; however, we have not seen Jana tie the knot. Jana is 29, and she's the second-oldest Duggar along with her twin brother, John (John married Abbie Burnett in 2018). Although 29 is not too old to be married, fans have wondered why Duggar didn't marry young like the rest of her siblings.
There have been various rumors about why she hasn't tied the knot yet
Since Duggar has taken so long to wed, there have been various rumors about why that is the case. Some think that it's possible Duggar is gay, and since her family only believes that marriage is between a man and a woman, she hasn't been able to come out. Others think that her parents have forbid her from marrying, since she has become such a major helper for her mother, who is still raising a dozen kids at home. However, none of these rumors have been proven, and various family members (including Duggar herself), have denied that she is gay.
Duggar had the best response to someone's recent Instagram comment
Needless to say, fans have not let go of the possibility of Duggar getting married. People tend to comment on her Instagram photos speaking their minds about why she's still single. On Duggar's recent photo, one fan expressed how much she likes Duggar and wants her to find someone perfect for her. "Would love to see you finding your handsome prince," the user wrote. Duggar responded in the sweetest way. "Maybe he's riding in on a green turtle instead of a white horse," she replied. "Still searching for Mr. Right. In the words of Michael Bublé, "Just haven't met [him] yet!" The comment received nearly 1,000 likes.
She doesn't seem to mind being single
While fans are waiting patiently for Duggar to announce a courtship, she doesn't seem to mind being single. She gets to do her own thing, spend time with her younger sisters, work on her garden, and have a life of her own. Although she's not allowed to move out of the house, some think she will eventually defy her parents' rules and move away without their consent. Fans suggested she move out to California to be closer to her younger sister, Jinger. It's unclear if Jana will listen to fans' requests, but it would make sense that she wants to be on her own eventually.