'Counting On': Jana Duggar's Recent Outfit Has Some Fans Furious
Jana Duggar comes from a family of strict dress codes, but some found her hiking outfit totally absurd.
The Duggar family is one of the largest families in the United States, and it's directly related to their religion. Michelle and Jim Bob Duggar are Baptists, and they raised their children to follow extremely strict rules in terms of dating and dress codes. Jana Duggar, the oldest Duggar daughter, recently posted a photo to Instagram wearing an outfit that would be approved by her parents — but some who follow the family on social media are furious over the outfit choice.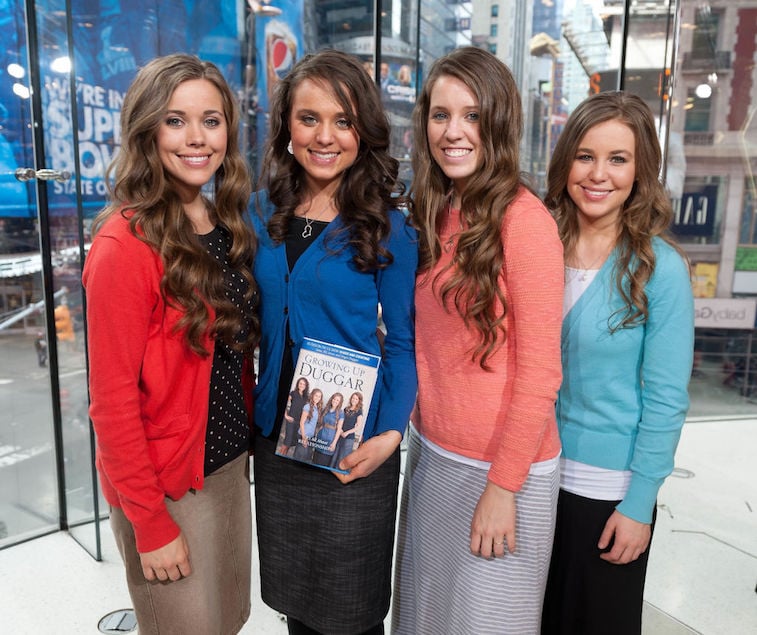 Duggar receives a lot of attention from fans who are obsessed with her single status
In the Duggar family, people don't stay single for long. For the most part, the sons and daughters are married by the time they're in their early 20s — but some have married at even younger ages. However, Duggar hasn't been like the rest of her family; she's 29 years old and still unmarried. For that reason, fans have become obsessed with her — they are always waiting patiently for her to announce a courtship, and she's received attention for doing things differently than the rest of her family.
Duggar often posts photos related to travel
Duggar's siblings settled down and were married at young ages. With that said, all of her married siblings either have children or are expecting children, and it means that they've become dedicated to their families and less inclined to explore the world. Duggar, on the other hand, has a different living situation. Staying unmarried has given her many opportunities to travel, and she's posted photos from various locations. Fans love that she's finding herself and doing things differently, as opposed to settling down so young. Recently, Duggar took a trip to Petrified Forest National Park in Arizona, and though some fans loved the photo, others were frustrated with what she was wearing.
Fans think her hiking outfit is inappropriate and potentially dangerous
The Duggars were raised with very strict dress codes — the most well-known rule being that the women were not allowed to wear pants growing up. For the most part, this is doable, but exercising in a skirt or dress can't be easy. Duggar's photo showed her at the top of a hiking trail wearing a summer dress and Birkenstocks, and some were furious with how dangerous her outfit was for such an intense hike. "The inappropriate hiking outfits continue! I seriously don't get how they don't get injured more often," someone posted to Reddit, alongside the photo. "Birkenstocks are great, but not for hiking," someone else commented. "… If she went hiking in that then yes [sic] ridiculous," another person added, noting that it's possible Duggar wasn't actually on the trail when the photo was taken — though it looked like she was.
Most national parks have fairly rigorous trails that require proper hiking attire. Pants and sneakers are a must, along with various types of supplies, should an emergency arise. In Duggar's photo, it's clear she doesn't have any of that.
Duggar came under fire a while back for Photoshopping skirts on young girls
This isn't the first time clothing has caused an uproar on Duggar's Instagram. Though many people love her sun dresses and her style, some were angered when they realized Duggar had Photoshopped skirts onto two young girls in the background of a photo she posted over the summer. The girls were wearing shorts, which are not allowed in the Duggar household. Now, she's coming under fire again for the hiking outfit.