'Counting On': Jana Duggar Just Revealed That the Duggars Do Listen to Modern Music
The Duggars are different from most families in the United States. They are extremely religious, and everything they do is for God. Michelle and Jim Bob Duggar are the parents of 19 children, and they've raised all of their children to do everything in the name of the Lord. This means that they live in a household full of extremely strict rules. And a few years back, the Duggar sisters admitted that they don't listen to any modern music. However, Jana Duggar just revealed that this one rule might have changed.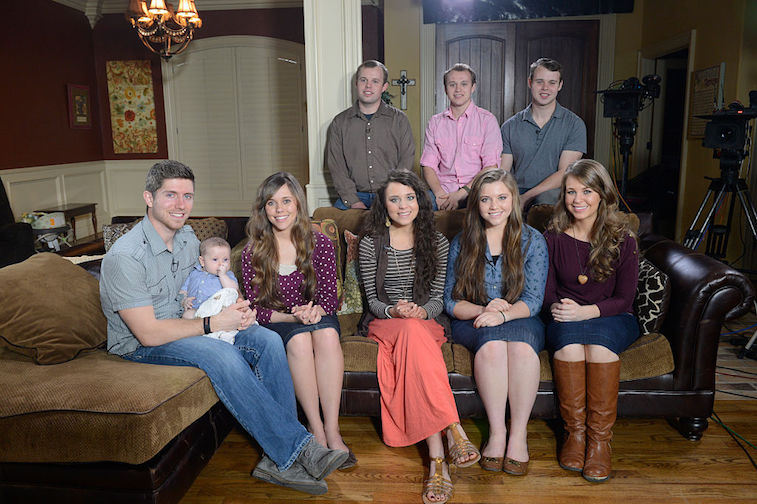 Modern music and dancing promotes promiscuity
The Duggars had to abide by very strict rules growing up. One of those rules was that they could not listen to any modern music — and they couldn't dance. Back in 2014, some of the Duggar daughters were interviewed about their lifestyle, and they said that they don't listen to any modern music, since songs these days tend to always have undertones of promiscuity. The Duggars also aren't allowed to dance, since dancing can sometimes be misconstrued for something more sensual.
The Duggars don't believe in any intimacy before marriage
The main reason the Duggars can't do things such as dance or listen to music is because they don't believe in any form of intimacy before marriage. Whereas most Americans value intimacy before marriage, the Duggars see it as sinful. They aren't allowed to go on dates without chaperones, and they can't kiss or hug until they wed. Up until that point, they're only allowed to give side hugs, since hugging chest to chest can also promote feelings of intimacy. The Duggars typically only court for several months at the most, and some have suspected these rules play a role in them wanting to marry quickly.
Though they supposedly didn't listen to modern music, Jana Duggar's recent Instagram comment says otherwise
While the Duggars always led us to believe that they didn't listen to any modern music, Jana Duggar's recent Instagram comment would appear to contradict that. A fan recently commented on one of her photos asking about when she'll meet the man of her dreams. Duggar replied in part with, "In the words of Michael Bublé, I just haven't met [him] yet!" While the Michael Bublé song Duggar is referring to can hardly be considered sexual, it is a modern song that can be heard on the radio. It appears that the Duggars are allowed to listen to modern music, so long as there are no sexual connotations. It's unclear how they determine which songs are appropriate, but it's possible Michelle and Jim Bob Duggar review the music the kids want to listen to in order to make sure it's acceptable.
Are Michelle and Jim Bob Duggar becoming more relaxed with their rules?
The interview where the daughters said they don't listen to regular music happened back in 2014; since then, many of the Duggars have grown into adults and started lives of their own. It's possible that Michelle and Jim Bob have become more relaxed with some of their rules over the last five years. Also, Jana Duggar is getting older, so maybe they have reevaluated the rules for her, but not for her younger siblings.