Jana Duggar Shocks 'Counting On' Fans With Her Latest Revelation About Relationships
As the oldest child of Jim Bob and Michelle Duggar who still has not settled down and started a family, Counting On fans have waited a long time for Jana Duggar to find love. Although she has struck out in the romance department so far, it has not been for a lack of trying. In an unprecedented move – at least for the Duggars – the Counting On star shockingly revealed that she has courted a few men in her day, but none of them were marriage material.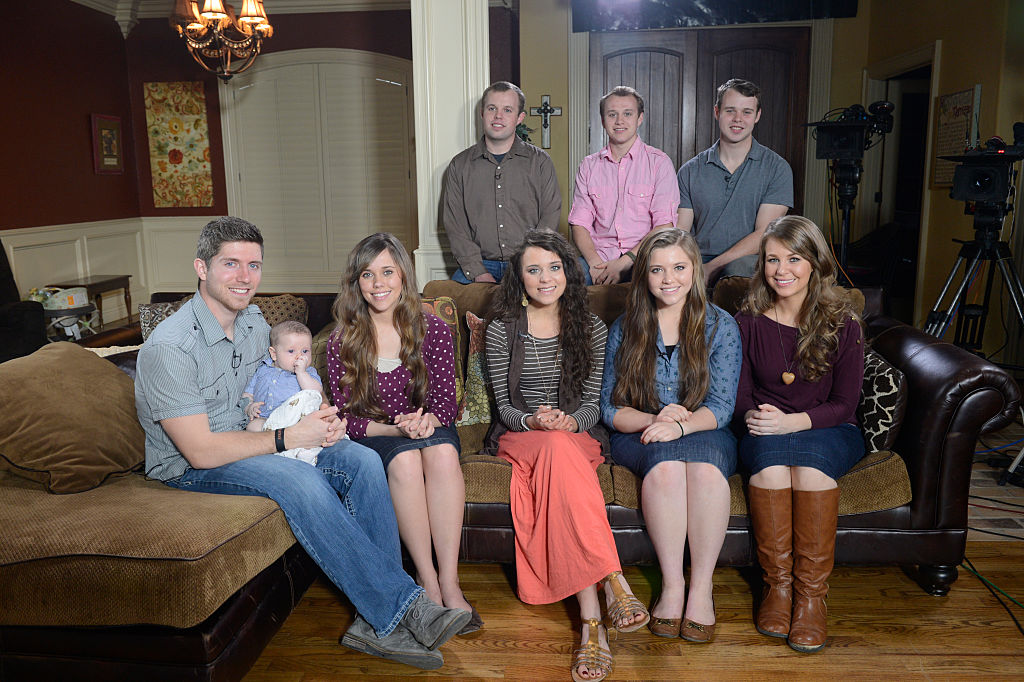 Jana Duggar opens up about her relationships
Over the last decade, Duggar has watched a slew of her brothers and sisters tie the knot and start families of their own. At the age of 29, she has faced a lot of courting rumors over the years, which is why she recently cleared the air about her dating life.
In a new interview, the Counting On star opened up about her previous relationships and revealed that people in her life are constantly giving her dating advice. Although she admits that she feels pressure to get married, she is not about to rush down the aisle with the first guy that walks her way.
"Some will pressure in some ways, I'm like, 'Y'all when the time comes,'" Duggar shared.
According to Fox News, Jana Duggar also dished on her courtships and revealed why they did not work out in the end. In a shocking admission, the reality star confessed that she does not believe all romantic relationships have to lead to marriage.
"Different ones of us have been in relationships, courtships, whatever you want to label it as," she explained. "You have to sometimes talk to someone, get to know someone and realize, you know what, it doesn't have to end in marriage."
Duggar, unfortunately, did not reveal who she has courted in the past, but we'd love to know who she dated (and how her mom and dad felt about it).
Although it sounds like Duggar is dipping her toes in the courting pool, she is not in a huge rush to tie the knot and start a family.
When will Duggar get married?
If you asked Jana Duggar's siblings, they would probably tell you that she is the next one in the family who will get married.
In fact, on a recent episode of Counting On, Jedidiah Duggar was confident that his older sister is probably going to be tying the knot next.
He even revealed that Duggar has a bunch of guys lining up at her door and that it is only a matter of time before she settles on one of them.
But as far as Duggar is concerned, she is not worried about exchanging vows in the near future. She is totally okay with waiting for her perfect match and is actively continuing her own journey until that happens.
For Jana Duggar, one of the best things about being single is having the freedom to travel with her family, something that a few of her married brothers and sisters can no longer do.
This includes making a trip out to Los Angeles to see her sister, Jinger Duggar, and venturing to The Bahamas to help with hurricane relief.
Duggar may be feeling the pressures of settling down, but she isn't letting that stop her from seeing the world.
How do Jim Bob and Michelle Duggar feel about Jana Duggar not settling down?
While Duggar is being patient with love, her parents, Jim Bob and Michelle Duggar, are not on the same page.
In a previous interview, Jana Duggar's mother explained why they teach their children to court instead of dating. She revealed that the biggest difference between the two is that courting is more likely to lead to marriage, whereas dating is something people do to mess around.
For her, dating is much less "honorable," which is interesting given how Duggar has basically used courting to date.
Inside sources, meanwhile, claim that the Counting On parents are starting to get impatient with Duggar and cannot wait until she finds her future husband.
Their concern has only heightened after Duggar's twin brother, John David Duggar, exchanged vows and is now starting a family of his own.
Fans, on the other hand, are really liking how Jana Duggar is taking her time and seemingly going against the teachings of her parents. By the sound of it, that is not going to change anytime soon.
New episodes of Counting On air Tuesday nights on TLC.