Jana Duggar's Instagram Post Reveals One Way Her Family Saves Money on Groceries
When you have 19 kids, your grocery bill gets pretty expensive. At one point, the Duggar family was spending $2,000 to $3,000 a month on food for their massive brood. While we assume that this amount has shrunk somewhat as the older kids have moved out and started families of their own, Jim Bob and Michelle still have a dozen people living in their Arkansas home, so keeping the pantry fully stocked without going broke is definitely a challenge. 
Over the years, the Duggars have shared some of their tips for saving money on groceries. The family likes to buy in bulk and eats veggies from their backyard garden. Now, an Instagram post from Jana Duggar offers another clue to how the Duggars keep their food budget in check. 
The Duggars shop at Aldi  
On Instagram, 29-year-old Jana shared a few photos of a shopping trip she took with her little sister Jordyn. The two Duggar girls stopped at Starbucks and a Kohl's department store, where Jordyn posed with a life-size cut-out of Property Brothers stars Jonathan and Drew Scott. (The Scott brothers have a home line at the store.) 
Jana and Jordyn also stopped by a grocery store that's a favorite of budget-minded shoppers: Aldi. The pair snapped a photo outside of the store with a cart full of groceries visible behind them. There are several Aldi locations not far from the Duggar's home in Tontitown, Arkansas. 
What's the deal with Aldi — and why is it so cheap?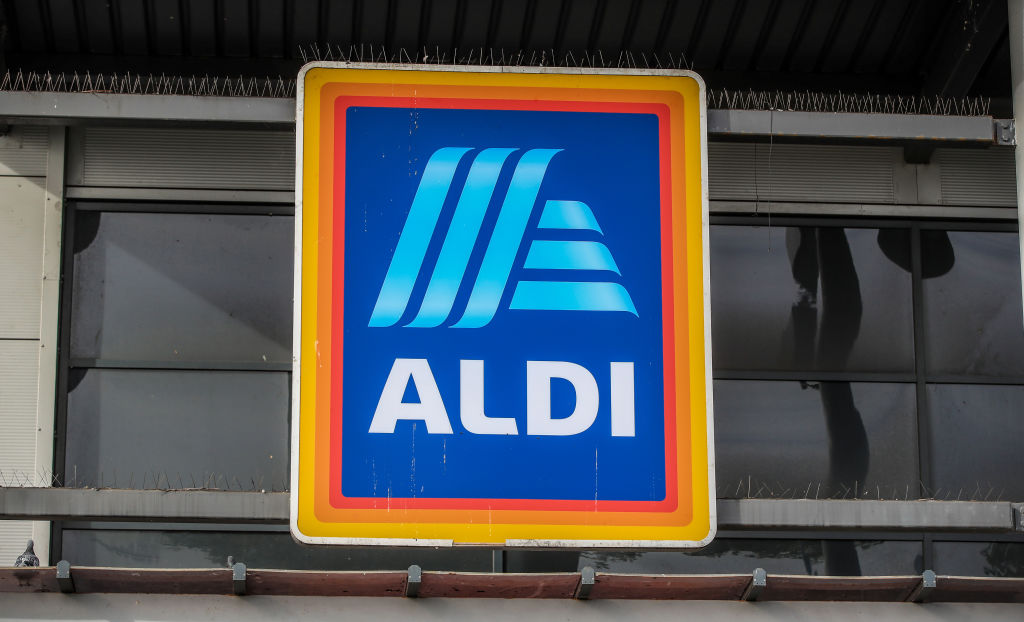 Aldi opened its first U.S. store in 1976, but it's been expanding in a major way in recent years. It now has 1,900 stores across the country and plans to expand to 2,500 locations by 2022. (In comparison, cult-favorite grocery store Trader Joe's — which is owned by a separate company founded by a member of the same family that created Aldi — has fewer than 500 stores.)
The German grocery store's claim to fame is its ultra-low prices. It carries almost exclusively private-label products, and when a brand-name does show up on the shelves, chances are it's overstock, which allows the store to sell it for cheap. Aldi stores are also much smaller than the typical American supermarket and usually not open as late, which is another way the company keeps costs down. 
Aldi shoppers must bring their own bags (and bag their own groceries). You even have to pay a quarter to get a cart, though you get it back when your return the cart — a system that means that Aldi employees don't have to waste time collecting stray carts from the parking lot.  
Thrifty shoppers love Aldi 
While shopping at Aldi is a different experience from hitting your local Kroger or Publix, the store still has many loyal fans. The fan-run @theamazingaldi Instagram account showcases some of the store's best products and has nearly 50,000 followers. On the store's official Instagram, posts are often filled with comments from people begging the chain to open a location in their area.
Not only does Aldi sell cheap grocery basics like milk, cereal, and canned goods, but the chain also sells plenty of specialty items like gluten-free crackers, fancy cheese, and dark chocolate sea salt caramels. And you'll save by shopping there. A 2019 analysis by Clark.com found that Aldi beat both Kroger and Walmart in a head-to-head price comparison. Whether you're a Duggar or not, that sounds pretty good.