Jana Duggar's Instagram Story Proves the Duggars Still Maintain Their Dress Code at the Beach
It's been over a decade since the Duggars were first introduced to us on TV, and we've all chosen our fan favorites over the years. Jana Duggar is one of the oldest of Jim Bob and Michelle's children, and at 29-years-old, she's been critiqued by many for still living at home due to her unmarried status. Despite the critics, she doesn't let it get her down — and she posts all of her travels and home projects to Instagram.
Recently, Jana went with Jim Bob, Michelle, and many of her younger siblings on a trip out west. And She recently posted videos to Instagram showing her family on the beach. We know the Duggars grew up with a dress code — and according to Jana's content, it seems they're still abiding by this, too.
The Duggars are known for their moderate dress code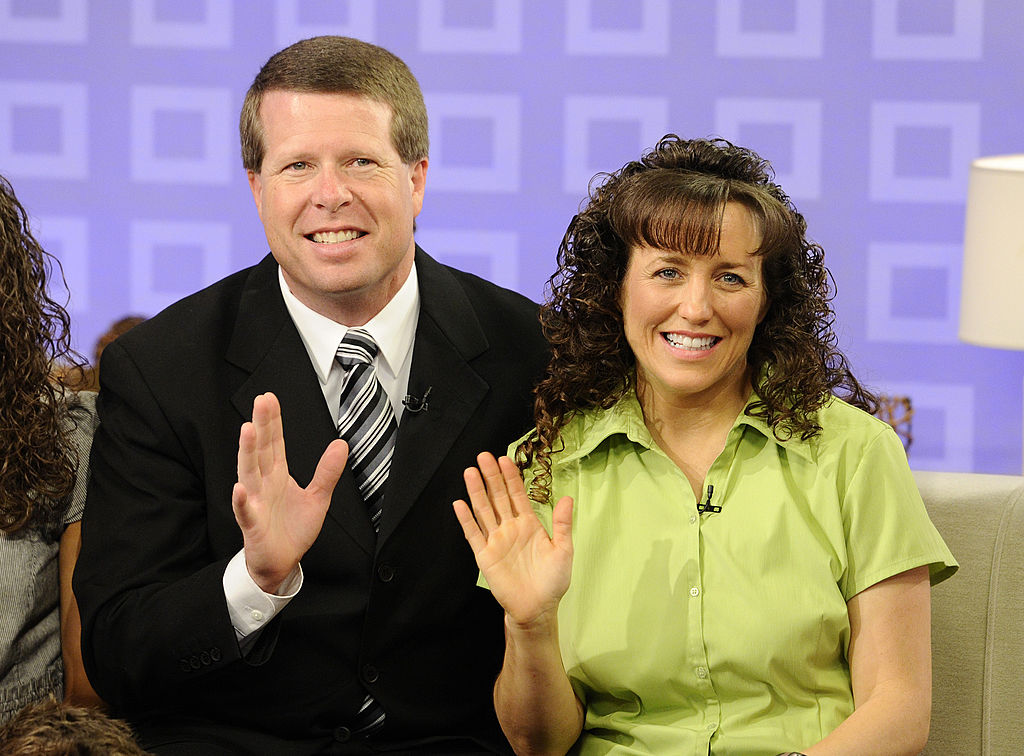 When Jim Bob and Michelle Duggar introduced their kids to the small screen, they also explained their ultra-religious views and desire for modesty in the way they dress. The Duggar parents had their daughters wear skirts that hit below the knee, shirts with high necklines, and nothing form-fitting. "By keeping those private areas covered, there's not any 'defrauding' going on. My kids are taught the definition of defrauding as stirring up desires that cannot be righteously fulfilled," Michelle shared with TLC.
The Duggars are so dedicated to dressing modestly that they even have a code word they utter when a provocative woman crosses their path. The word is "Nike," and as the Duggar daughters wrote, "That's a signal to the boys, and even to Dad, that they should nonchalantly drop their eyes and look down at their shoes as we walk past her. … It's meant to help keep the guys' eyes from seeing things they shouldn't be seeing."
Jana Duggar just showed some of her family members on the beach
Jana's recording her current travels with her family on Instagram, and she seems to be having an awesome time. The Duggars first visited the Grand Canyon before heading out to California to see Jinger Duggar. And it seems they also hit the beach, as Jana posted videos of her family members enjoying the waves and sand to her Instagram Story.
It's a little cold out, but we're still enjoying the beach!" Jana wrote on her Instagram Story. And it's clear all of the Duggar family members — including the kids who were willing to swim — were dressed modestly as per usual.
The Duggars have talked about swimming in the past, too. "We typically don't go to the beach in the summertime. And in general we don't do a lot of swimming events where swimming suits are worn because it's just too hard for the guys to try to keep their eyes averted in those situations," Michelle told TLC. On the rare occasion they do swim, Michelle also noted that they always cover up their torsos and thighs.
Some of the older family members are breaking the rules
Despite the strict rules they grew up with, the older Duggars seem to be branching out fearlessly with their style. We see Jill, Jana, and Jessa showing off their knees, shoulders, and collarbones with their style. And if there's one Duggar family member who's known for her incredible style, it's Jinger. Since moving to Los Angeles with her husband and child, Jinger has taken her clothing up a notch and now looks incredible wherever she goes.
Despite many of the Duggars taking a step away from the traditional family rules they grew up with, it's clear the kids under Jim Bob and Michelle's roof are still considering modesty. Will the rules for swimwear ever change? At this point, it seems unlikely!
Check out Showbiz Cheat Sheet on Facebook!