'Jane the Virgin' Star Gina Rodriguez Commemorates the Series Finale On Instagram
Every great series must come to an end. Tonight is that night for Jane the Virgin. Star Gina Rodriguez, along with other members of the cast and crew, have taken to social media to say farewell to the beloved show. Here's what they shared.
Gina Rodriguez became a household name for this series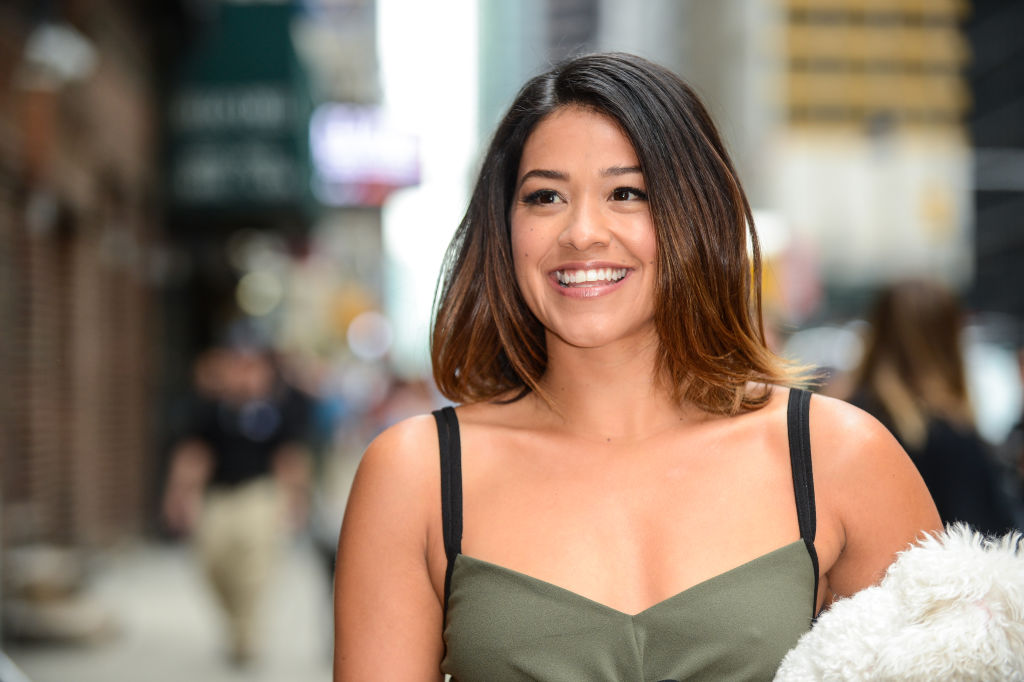 Chances are, you'd never heard the name Gina Rodriguez before 2014. That's the year that Jane the Virgin began airing on the CW, and quickly captured the hearts of audiences everywhere. Rodriguez portrays the eponymous heroine, an aspiring writer whose life is changed when she's accidentally artificially inseminated.
Prior to the series premiere, the actress was perhaps best known for a recurring arc on The Bold and the Beautiful. Rodriguez had also appeared in a handful of lesser-known films. Since rising to fame with the telenovela dramedy, she has gone on to star in movies like Annihilation and voice the titular spy in the Netflix animated series Carmen Sandiego. 
Jane the Virgin ends tonight after five seasons
The incredible twists and turns of Jane Gloriana Villaneuva's life will end on July 31, 2019, with a two-hour series finale. A lot has changed: The waitress/student is now a published author who just closed a six-figure deal for her second novel. She has her young son, Mateo, and is about to marry his father, Rafael. Oh, and the villain of the show, Rose (or Sin Rosetro) has been defeated.
A lot has changed for the rest of her family, too. Jane has a close relationship with Petra, Rafael's ex-wife, and stepdaughters. Jane's own mother and father are together, happy, and achieving their own dreams. Even her grandmother, Alba, has found happiness in a new marriage. Jane had to say goodbye to the first love of her life, Michael, but the two parted amicably. 
Rodriguez celebrated the finale with a touching post
The series has given Rodriguez so much that it deserved a proper goodbye. The actress took to Instagram to share a photo of herself, seemingly while filming the finale, with a lengthy caption looking back on her time in Jane the Virgin.
Rodriguez writes that it's been almost exactly five years since she first began playing the character, noting the "Five years of love, laughter, growth, pain, surprises, deaths, new births and a s*** ton of memories." She finished, "I will always love you Jane. Hope you tune in tonight and enjoy our goodbye!"
Others also said their goodbyes to JTV on social media
Though Rodriguez is the star, many others who were involved will also miss the series. Creator Jennie Urman writes that she's "full of gratitude," adding, "Tonight is bittersweet… but mostly sweet."
Additionally, Justin Baldoni, who portrays Rafael, shared a photo of himself with Rodriguez, Yael Grobglas (Petra) and Jaime Camil (Jane's father, Rogelio) all laughing together on set. He writes, "Can't believe this is it. Tonight it ends. What a ride."
What will happen in the series finale?
Unlike many series (*cough* Veronica Mars *cough*), while Jane the Virgin frequently relies on mystery and cliffhangers, we can almost guarantee that won't be the cast for the finale. As previously stated, the big bad is gone for good, and all of the loose ends in Jane's life are being tied.
The finale promises the wedding of Rafael and Jane, naturally. There will likely be a bittersweet moment in which Jane has to say goodbye to her parents, who are planning to move to New York to film her dad's new show. We have a feeling there may also be a resolution to the disagreement between Jane and Rafael as to whether to have more kids — and Jane is probably going to win this one. But we'll have to tune in to find out.