'Jane the Virgin' Season 5: Does Michael Have Amnesia?
On Jane the Virgin, Gina Rodriguez's character goes through many ups and downs. Some of the most notable twists involve a perpetuating love triangle between Jane, Detective Michael Cordero, and hotel mogul Rafael Solano. After Michael's death in Season 3, it seemed as though this was a win for Team Rafael. But the Season 4 finale brought with it a major surprise. Here's what we know about Michael's return, including whether or not he's dealing with amnesia.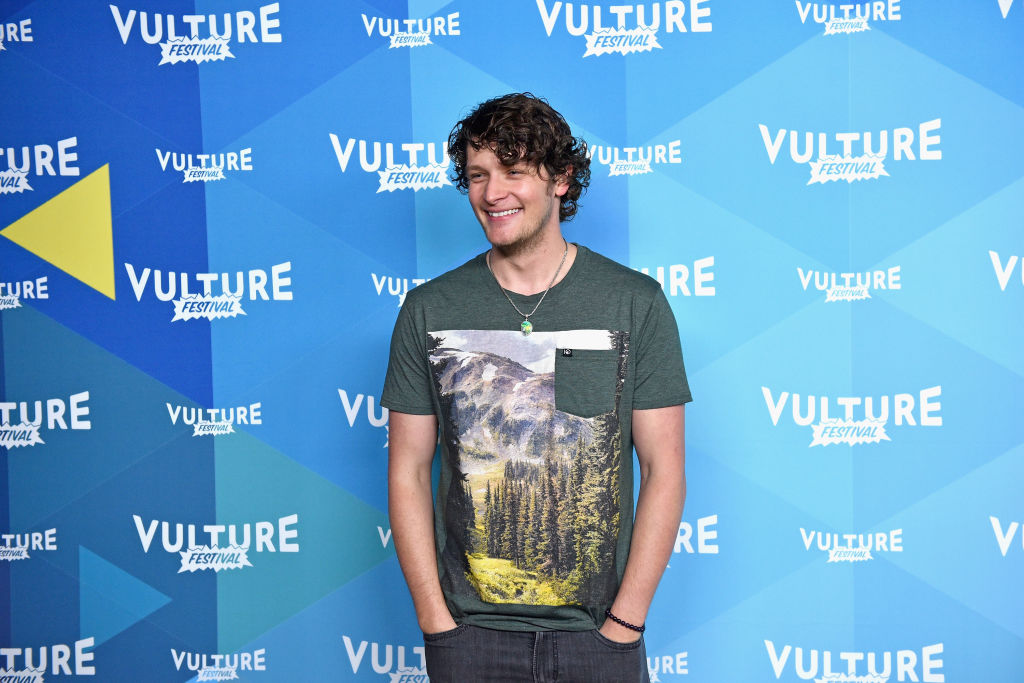 Michael was Jane's on-again, off-again love interest

A little about Michael, first: He was Jane's second legitimate love interest in her life. Michael and Jane are dating at the beginning of the series, though she begins to fall for Rafael, whose sperm she was artificially inseminated with. They break up, but ultimately get back together and get married after Jane has her son, Mateo.

He almost died once

Given the name of the show, it may not surprise you to learn that Jane and Michael planned to have sex on their wedding night. However, this plan was thwarted when Michael was shot during the Season 2 finale. It took him time to recover from his injury, and though they eventually made love, he wasn't able to return to being a cop out in the field. This put a strain on their relationship, but Michael and Jane were truly in love.

In Season 3, Michael did die — at least, that's what we thought

After we had all had time to recover from the Season 2 fake out, it appeared as though Michael and Jane were going to live happily ever after. He even decided to pursue a career in law. But while taking his LSATs, Michael collapsed — and Jane received the call that he was dead.

Looking back, this feels like a mean trick, but it had to seem real. Creator Jennie Snyder Urman told Variety, "He was definitely dead. Because it's a telenovela, there's always that trope. That said, we had to mourn him as a show, as a cast, as a room and as a fanbase. He's been gone for a year and a half. It's not like I brought him back three episodes later. That had to feel like a loss — and it was a loss at that time."

Jane and Rafael were finally happy

After jumping three years into the future after Michael's death, Jane was able to start moving on with her life. She rekindled a romance with her first love, Adam, which ultimately didn't work out. Then, she and her baby daddy, Rafael, began to explore their feelings for one another. By the end of the season, they're ready to move in together, and Rafael was planning to propose. But then came the big reveal: Michael is still alive.

Michael's return is very real

Michael is definitely back in some capacity, but what happened during the interim? Urman debunked the idea that he has a twin — however, things won't be exactly as they were before.
So why did he disappear? There won't be a definitive answer until the Season 5 premiere, which should pick up right where it left off. When asked if Michael faked his own death, Urman replied, "The truth is not quite that. I feel like that would be horrible, but that's not the story we're moving into."
This promo makes us think he has amnesia
One popular theory is that Michael has amnesia. The Jane the Virgin Season 5 promo that was recently released shows one very interesting moment: Rogelio repeatedly saying his own name to Michael, perhaps to try and jog his memory. This also feels a bit like a call back to the Season 4 finale, which focused on theme of memories, and during which Rogelio himself mentioned how "amnesia is 'a key plot twist'" in the telenovela within the telenovela, The Passions of Santos.
When does Jane the Virgin Season 5 premiere?

With all of this information, it's hard not to get excited for Season 5. Though it will be the series' final season, it sounds as though there are plans to wrap up all of the important storylines. And with a Jane the Virgin spinoff in the works, those who need more after the last episodes will have something to look forward to.