10 Must-See Jared Leto Movies
When fans discuss Jared Leto movies, the actor's take on the Joker in 2016's Suicide Squad almost always comes up. Leto reportedly practiced method acting on the Suicide Squad set, which included sending his castmates weird, Joker-esque gifts. While Leto's theatrics are certainly over the top, there's also no doubt that his commitment to his craft has resulted in some powerful acting turns.
In addition to Suicide Squad, here are 10 Jared Leto movies that should be required viewing.
10. 'Urban Legend' (1998)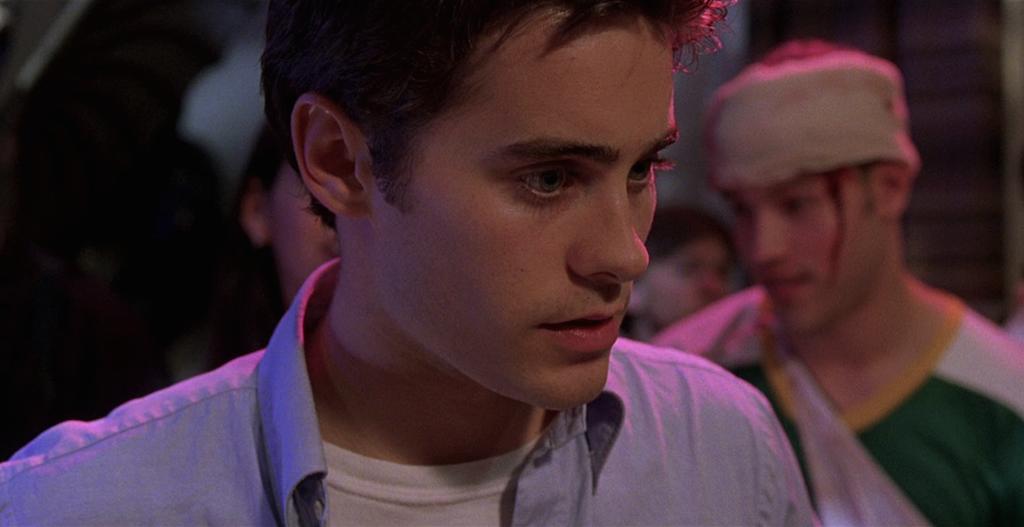 Let's not beat around the bush: Urban Legend is a pretty terrible movie. Both the critics and audience alike don't rate it well on Rotten Tomatoes. It's a film that shamelessly tries to ride the momentum of '90s slasher flicks like Scream and I Know What You Did Last Summer. Still, it's always interesting to see a talented actor working in a genre like this at the beginning of their career. If you're a horror fan you can probably get some enjoyment out of this '90s horror slice of kitsch. But the way to really enjoy it is to see flashes of the Leto we know today in a movie about college kids getting murdered in the style of urban legends.
9. 'Prefontaine' (1997)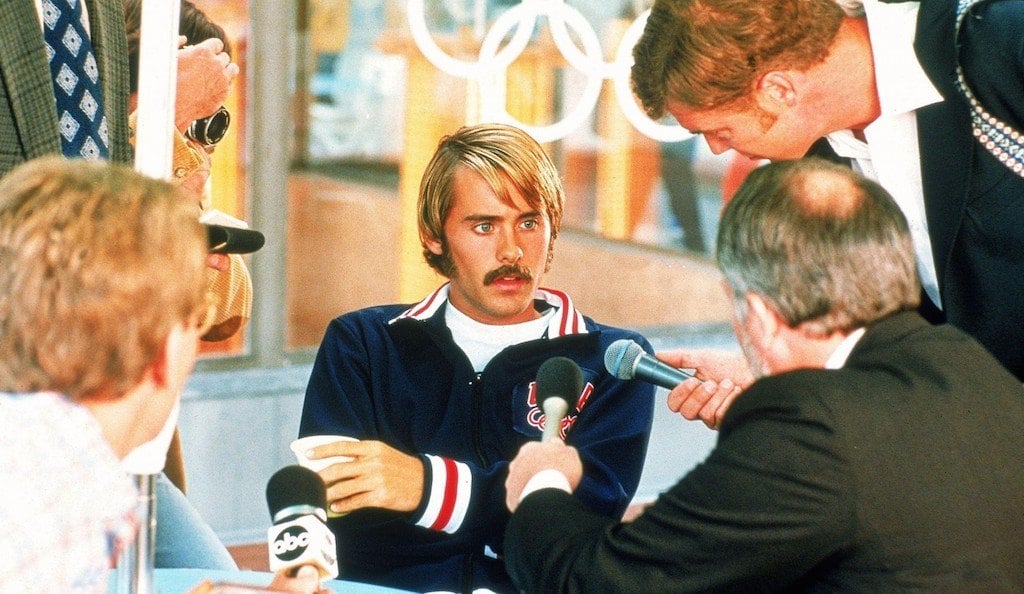 It may have received a lukewarm reception from critics at the time of its release, but Prefontaine feels like a Jared Leto movie destined for re-evaluation. Directed by famed documentary director Steve James (Hoop Dreams) and featuring Leto in a method-like performance, Prefontaine is a biographical film about American long-distance runner Steve Prefontaine, who died at only 24. The film falls into many of the pitfalls of biographical films in general. But it's a chance to see a young Leto providing a committed performance.
8. 'Lord of War' (2005)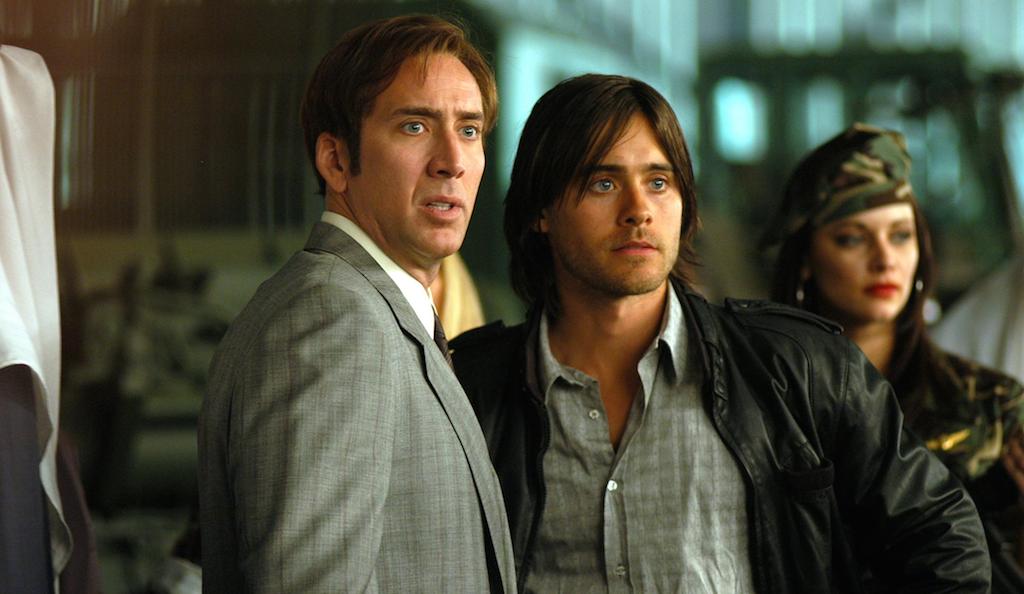 Nicolas Cage stars in Lord of War as Yuri Orlov, an illegal arms dealer. It's a sweeping story that attempts to illuminate the inner workings of the international arms market. Leto plays Yuri's brother, Vitaly Orlov, who soon becomes an unwitting partner in his older brother's business as it threatens to implode.
7. 'Panic Room' (2002)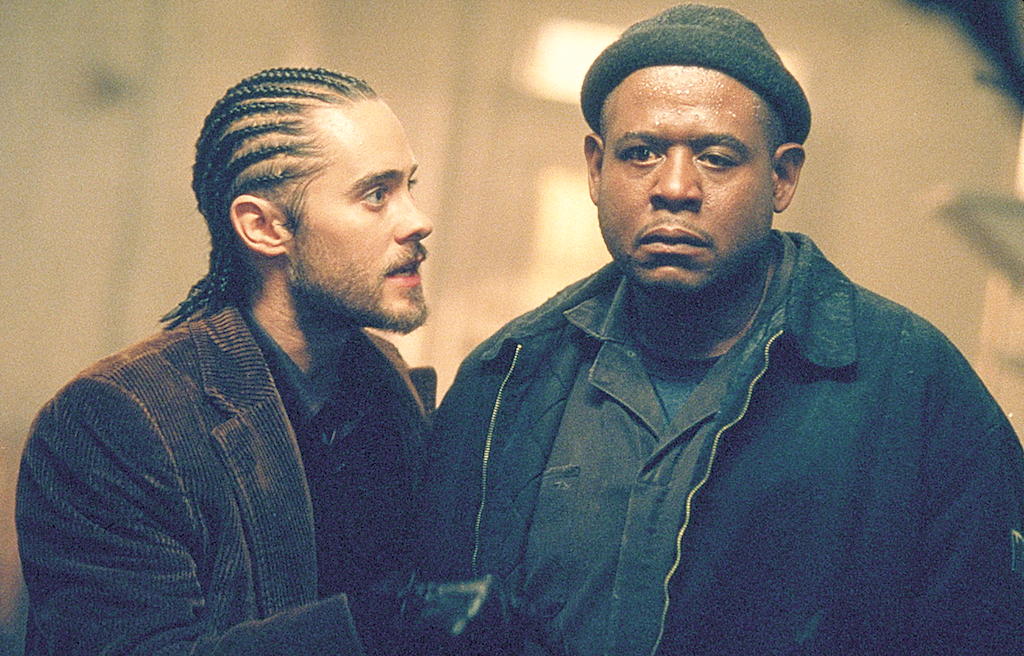 An often forgotten film from David Fincher, Panic Room is a Hitchcockian thriller that tells the story of burglars who attempt to break into a newly purchased home to steal the remnants of its previous owner. However, the easy job turns into a battle of wits when the new owner and her daughter use the home's panic room to their advantage — precisely where the bearer bonds the burglars are after are located. Sporting cornrows, Leto plays the role of the previous owner's son and one of the burglars.
6. 'American Psycho' (2000)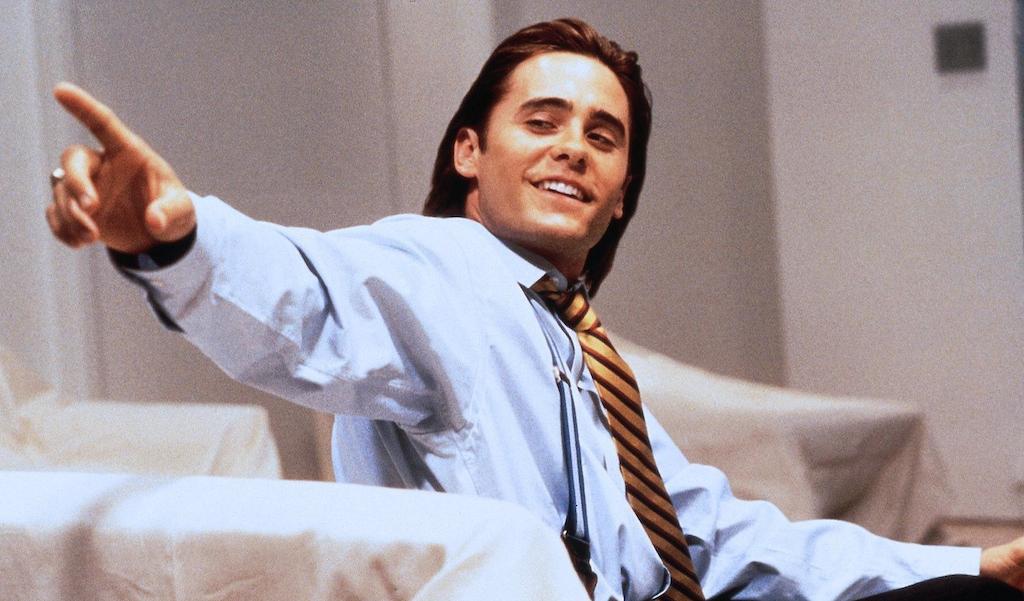 The modern classic American Psycho stars Christian Bale as Patrick Bateman in a blistering indictment of '80s yuppy culture. The film is terrifying, gruesome, and extremely funny. Leto plays the role of co-worker and rival Paul Allen. His power and money — not to mention his business card — lead Bateman to exact his vengeance in an iconic scene accompanied by Huey Lewis and the News' song "Hip to Be Square."
5. 'The Thin Red Line' (1998)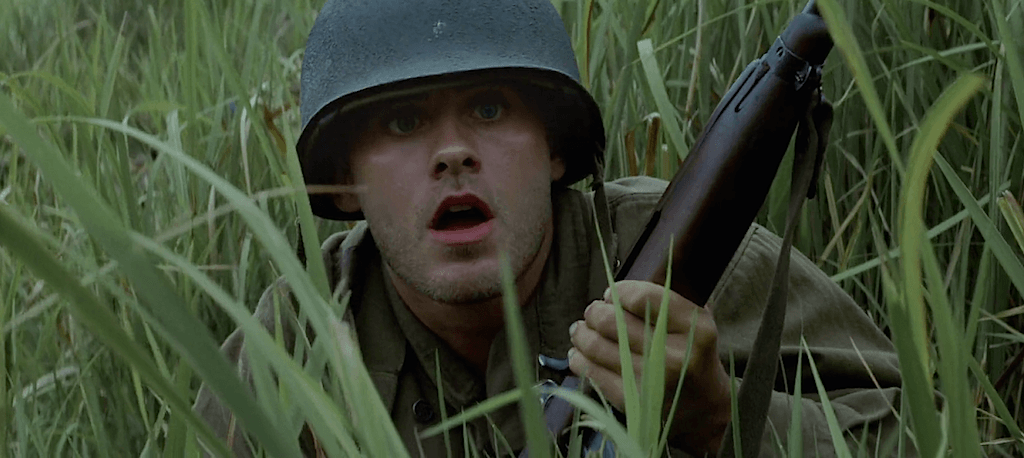 Terrence Malick's war epic The Thin Red Line is the kind of war film only he could make. Based on the Guadalcanal campaign of World War II, the film features a sprawling ensemble cast. When it comes to Leto's role in the film as 2nd Lt. William Whyte, scenes are sparing and short. But given the nature of the final cut it's amazing that he's in it at all. The Thin Red Line is famous, or perhaps infamous, for having entire actors cut out. Bill Pullman, Lukas Haas, and Mickey Rourke are absent entirely from the final film. And Adrien Brody, initially one of the film's leads, is left with barely any screen time.
4. 'Fight Club' (1999)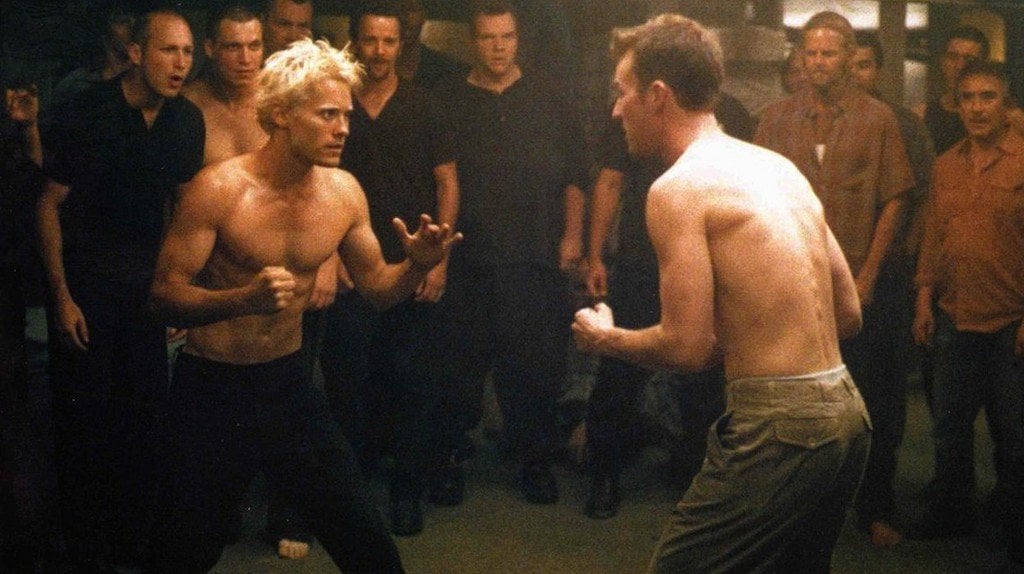 One of the most controversial films of the '90s — and one of Jared Leto's movies that is now firmly entrenched in pop culture — Fight Club tells the story of an unnamed narrator whose chance meeting with soap maker Tyler Durden sows the seeds of a consumerist revolution. While Leto has a relatively small part in the film, one of the most graphic scenes involves him getting his face pummeled to a pulp followed by the reasoning of "I felt like destroying something beautiful." And for the rest of the film, Leto is rendered nearly unrecognizable with severe swelling and bruising.
3. 'Mr. Nobody' (2009)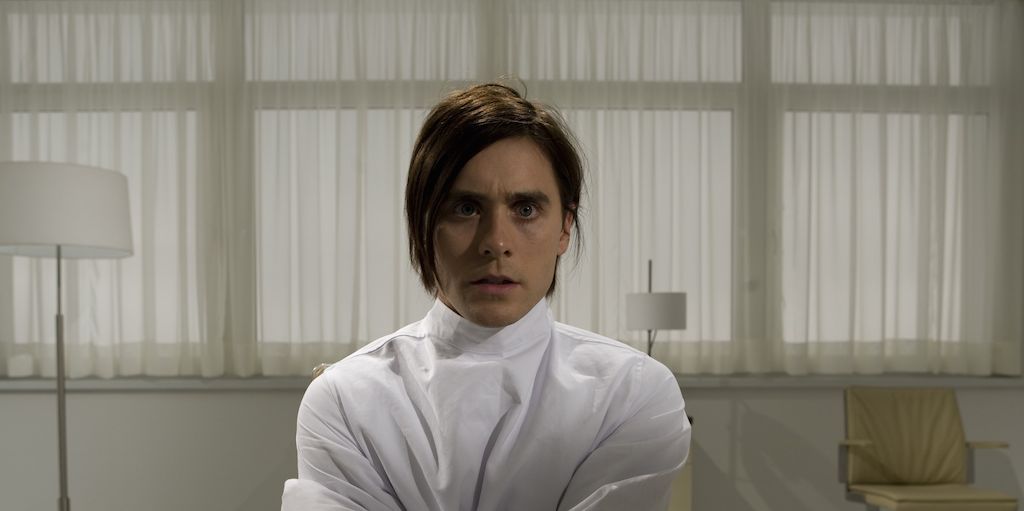 A film that truly went under the radar, Mr. Nobody is not only essential viewing for Leto fans but for film fans in general. The sci-fi drama revolves around Nemo Nobody (Leto), who at 118 years old is the last mortal on Earth after immortality has been attained. Using that as a starting point, the film then weaves through time exploring three central points in Nobody's life. The film considers the various decisions that brought the character to where he is. And it explores what the decisions he didn't make could have brought.
2. 'Requiem for a Dream' (2000)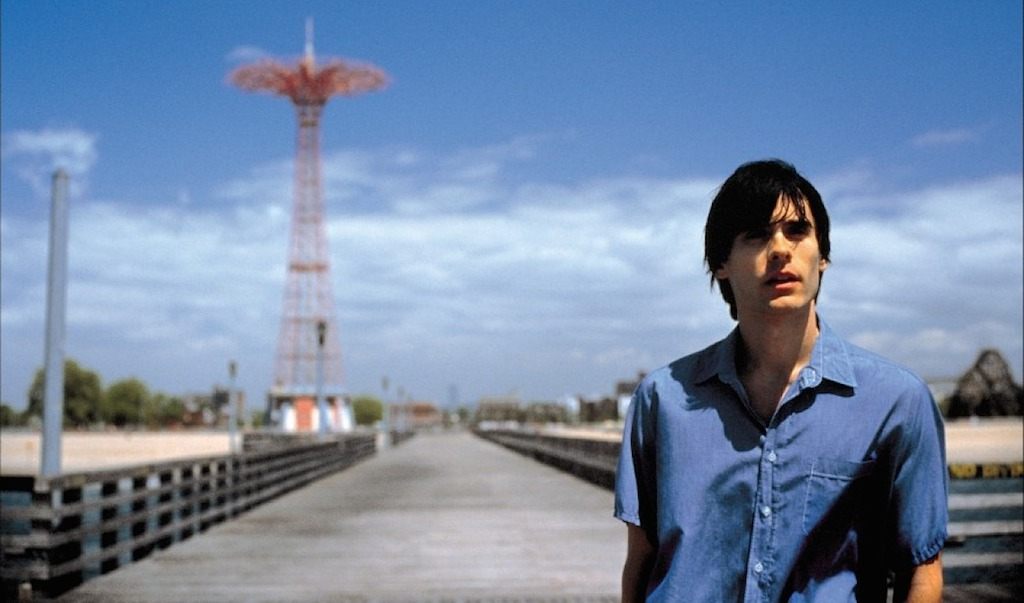 The second feature film from director Darren Aronofsky, Requiem for a Dream features Leto as Harry Goldfarb. He's one of the four leads who spiral desperately into drug addiction. The incredibly bleak film can probably be credited for raising both Aronofsky's and Leto's reputation in the film industry to where they are today. It provided a galvanizing showcase for Leto's skill as an actor and Aronofsky's talent behind the camera. Throughout the film, Leto's portrayal of Harry is as engaging as it is heartbreaking, making the film's final act among the toughest to sit through.
1. 'Dallas Buyers Club' (2013)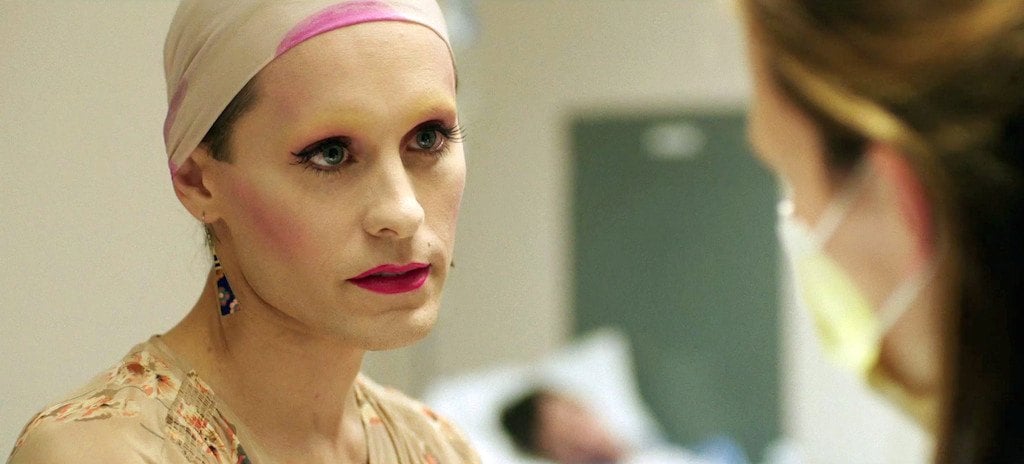 There's a reason Leto won the Academy Award for Best Supporting Actor for his performance in Dallas Buyers Club. To put it simply, this Jared Leto movie is a fearless performance full of hope, misery, and everything in between. Leto's co-star Matthew McConaughey also won an Academy Award for Best Actor in the biographical film that tells the story of Ron Woodroof. After being diagnosed with AIDS in the mid-'80s, Woodroof began the Dallas Buyers Club to provide other AIDS patients with inexpensive drugs, inadvertently sparking similar clubs across the country.