Jason Bateman Offers a Clue About What to Expect From Season 3 of Netflix's 'Ozark'
Fans of the popular series Ozark are impatiently awaiting the third season of the Netflix show. Ozark follows the story of a financial planner named Marty Byrde (Jason Bateman) who turns away from the straight-and-narrow to launder money for a Mexican drug cartel. The series traces the treacherous journey of Byrde's family, including the ongoing tension between Marty his strong-willed wife Wendy, played by the incomparable Laura Linney.
The gritty, bloody, and downright twisted season 2 finale raised a lot of questions about the future of the Byrde family that viewers hope to see answered when the show returns to Netflix.
Ozark and its cast raked in the awards this year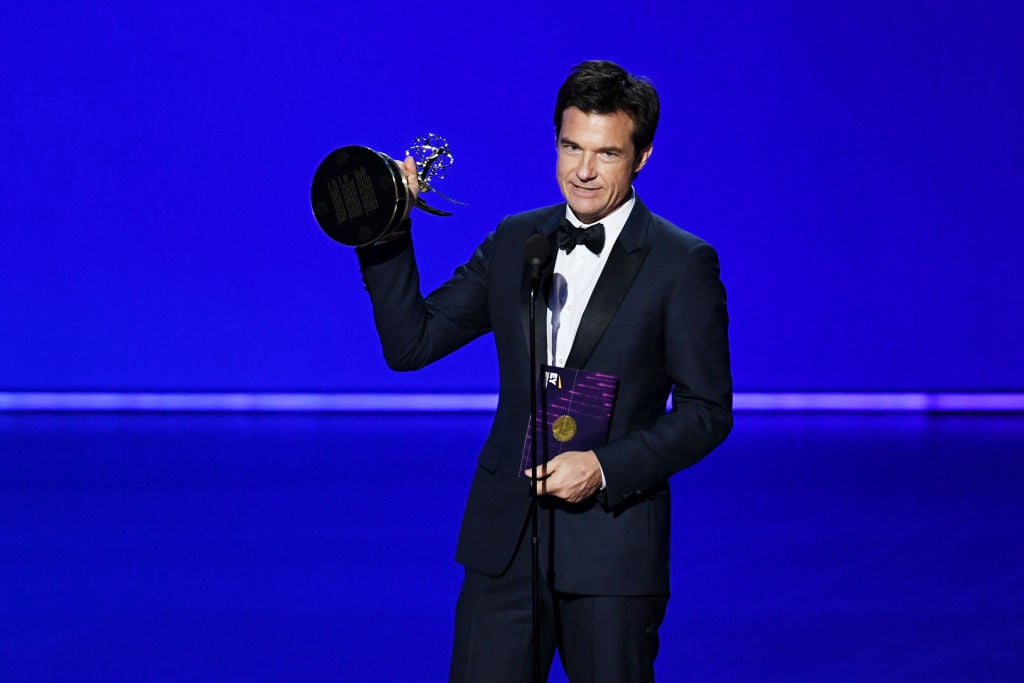 This year's Emmys were quite a success for the Netflix show. Jason Bateman won Outstanding Directing for a Drama Series, his first Emmy win after several nominations for directing Arrested Development. Bateman, who beat out other Hollywood giants in the category, including directors for Game of Thrones, The Handmaid's Tale, Succession, and Killing Eve, was visibly shocked by the win; his hilarious reaction even went viral.
Cast member Julia Garner also claimed a prize for Ozark; she won Outstanding Supporting Actress in a Drama Series at the 2019 Emmys. Garner plays Ruth, a rough-and-tumble but empathetic young woman with a rocky family history and a criminal record.
Garner gushed to the Emmys press about how much she enjoys playing Ruth on Ozark. "She's a person, not a character, and I try to look for that when I'm playing a part; trying to play a person rather than a character," Garner said.
But the awards for Ozark didn't stop there. Jason Bateman has been nominated twice for a Golden Globe for his acting in Ozark, and earlier this year, he took home a Screen Actors Guild award for Outstanding Performance by a Male Actor in a Drama Series.
Bateman's 2018 tweets about the new season of 'Ozark'
Last year, Bateman took to Twitter to lightly troll Ozark fans about the upcoming season. Bateman posted a poll, asking his Twitter followers if he should get started on season 3 of Ozark. The only two options were: "Yes, absolutely" and "Is this even a question?"
The following day, however, Batmean tweeted out, "it's official," thus confirming that "OZARK 3 is on its way." He also joked, "I'm happy for me, but concerned for Marty" in reference to his character on the show whose life always seems to be in danger.
'Ozark' director Jason Bateman drops hints about season 3
Backstage at this year's Emmys, the award-winning director gave the press some clues about season 3's plot trajectory.
"The riverboat casino that you see last season in fact goes into operation," Bateman told members of the press. "We pick up six months later from the end of the second season."
He confirmed that the riverboat casino would be a catalyst for drama and family conflict, explaining, "the casino is up and running and provides us with more opportunities, both positive and negative. Some of that is temping and some that are calming."
While Marty and Wendy have tried their hardest to keep their two kids out of the money-laundering mess, the second season's drama proved that impossible; the children are inexorably tangled in Marty and Wendy's web of illegality. Bateman confirmed to press that season 3 would be no exception: "Ultimately it all affects the family."
The Byrde family has been through a lot in the first two seasons. We can only wait to find out how Marty's riverboat operation throws all of their lives into chaos in season 3.