Jason Mewes Reveals How Becoming a Dad Changed 'Jay and Silent Bob'
Jason Mewes returns to the role Kevin Smith created for him in Jay and Silent Bob Reboot. In the sequel/reboot, the stoners Jay (Mewes) and Silent Bob (Smith) try to stop a reboot of the film they tried to stop from getting made in Jay and Silent Bob Strike Back. The film includes many inside jokes and satirizes the reboot culture dominating Hollywood, but it also gives Jay more emotional depth.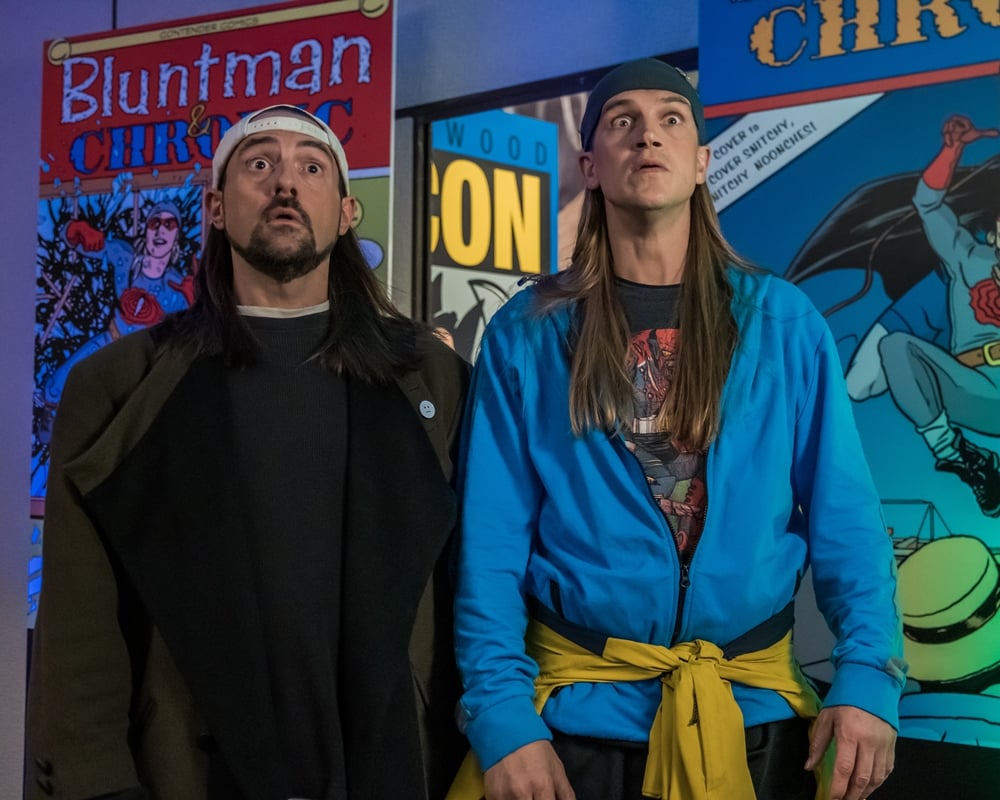 Jay stops to visit Justice (Shannon Elizabeth) who breaks the news to him that they have a daughter together. Harley Quinn Smith plays Jay's daughter Millennium Falcon, but Mewes has a daughter, Logan, in real life. Logan has her own cameo in the film, but Mewes told Showbiz Cheat Sheet it was becoming a father in real life that inspired Smith to evolve Jay. Mewes spoke with Showbiz Cheat Sheet by phone when he attended BlizzCon this weekend. He is currently on the road with Smith taking Jay and Silent Bob Reboot to cities around the country.
You'll get a glimpse of Jason Mewes as a father in 'Jay and Silent Bob Reboot'
Justice asks Jay not to tell Millennium Falcon he's her father, since she's already 18 and has lived her life assuming her father disappeared. Jay gets to know Millennium and gets to be paternal, if anonymously.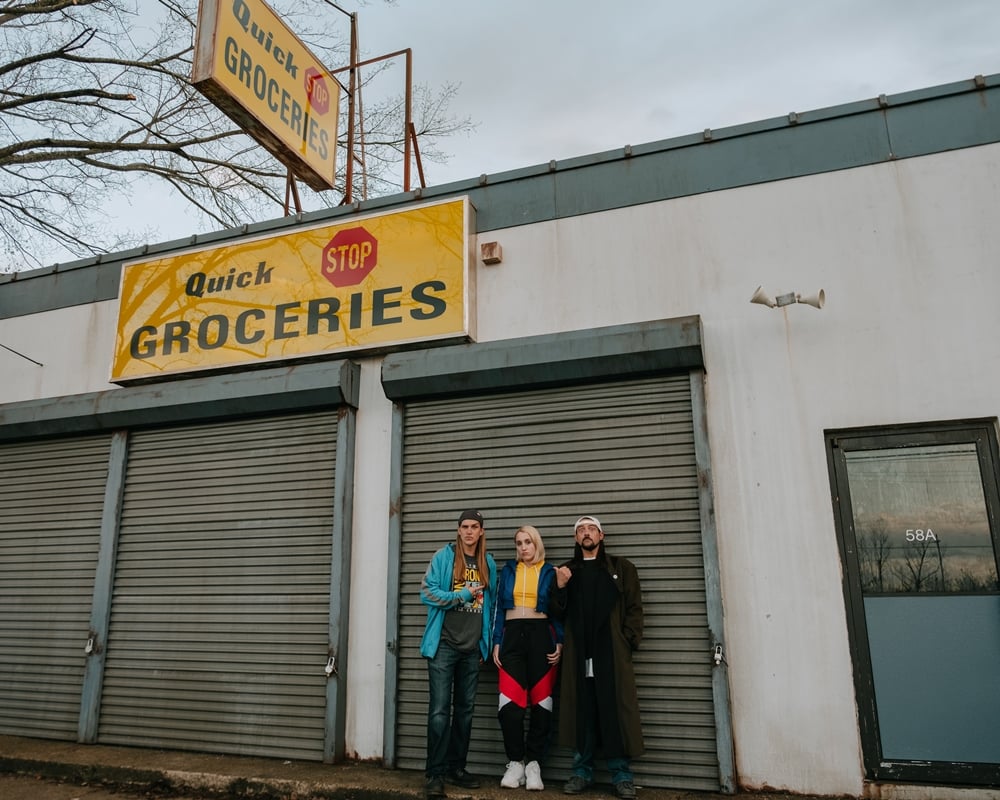 "That's what [Kevin Smith] said sort of sparked him to do, wanting him to add that to Jay and Bob was him watching me be a father," Mewes said. "He was like, 'Well, if Jay's this type of father, I wonder what the Jay character would be?' That sparked the idea of Jay finding out he's a father and all that stuff. So it definitely helped.
Jason Mewes gets to show his emotional side in 'Jay and Silent Bob Reboot'
Previously, the most emotional Jay ever got was when he thought Justice died in Jay and Silent Bob Strike Back. Even that was played for laughs.
"Even when we shot Strikes Back and supposedly Justice, the van blows up and I'm like, 'Justice!'" Mewes recalled. "I asked [Smith] 'Is he sad?' He was like, 'No, Jay's not going to get sad. Just scream and it's sort of a joke."
When Millennium talks about what it was like to grow up without a father, Jay got emotional too.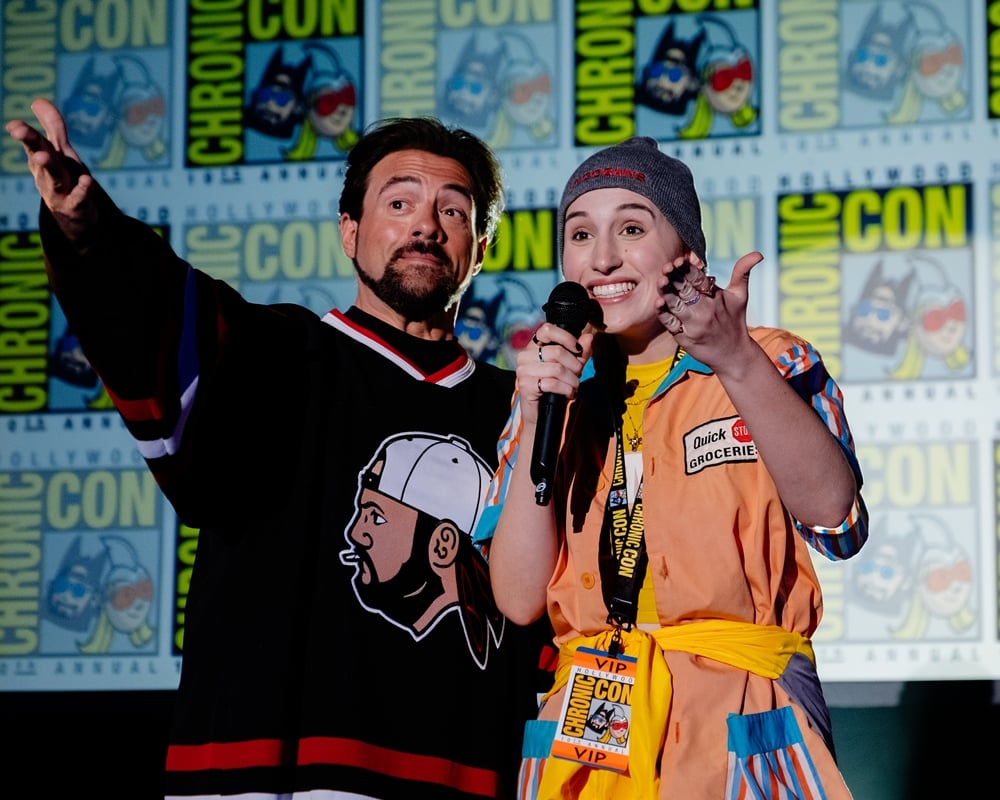 "Even for this movie, he didn't write it like Jay gets teary eyed," Mewes said. "He just said I get a little choked up but I couldn't help. I've known Kevin's daughter forever and to see her, even though she was acting, to see her crying and be upset even though she's acting, being in the moment, I was like she's upset and it made me upset. It really helped pull something out of me."
Jason Mewes says Harley Quinn Smith was better than Meryl Streep
Jason Mewes credits Harley Quinn Smith's performance with getting the emotion out of him. It became personal because he really knew her.
"I feel like I could have been working opposite Meryl Streep and not gotten the same performance," Mewes said. "Because it was her, it just helped made me get to a place that wasn't even written. Kevin didn't write that I had to get all teary eyed but I just couldn't help it. So I didn't ever expect it but hopefully it worked and made it a little bit better. It was the fun and jokes of Jay and Bob, the original one, with a some heart and sadness but funness."
'Jay and Silent Bob' passes the torch to the new generation
When Kevin Smith made Clerks in 1994, it was part of a new wave of indie film. Now, Jay and Silent Bob have four teenage girls along for the ride in their latest adventure. The millennials are in charge now, although Jason Mewes thinks they're still savvy about what came before them.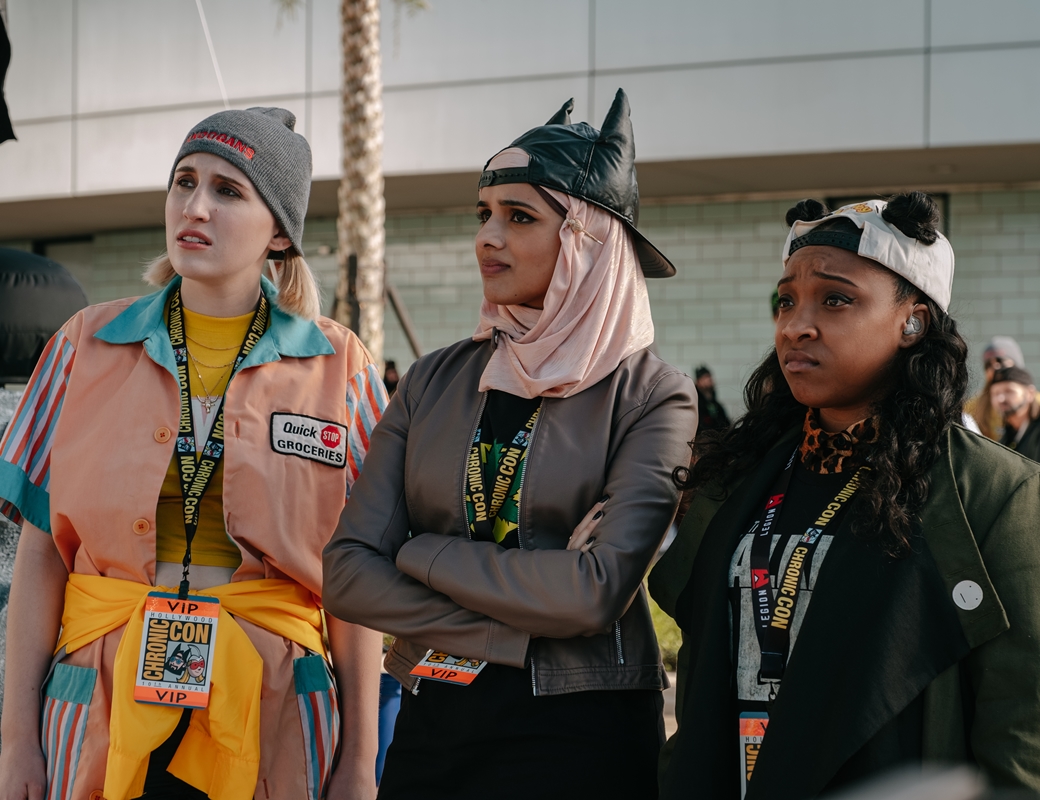 "I know Kevin's daughter loves the '80s music," Mewes said. "They love some of the old stuff but they also have all this new stuff. I feel like they're lucky they have all this information at their fingertips to find out about the '80s and the '90s and stuff where we didn't have that. We had to go to the library and try to read up on past stuff. I feel like some of them are pretty caught up on things."