Jason Momoa's Apple TV+ Show 'See' Satisfied His 'Game of Thrones' Regret
Look how far Jason Momoa has come since Game of Thrones. Khal Drogo was only on the first season (and one later cameo) of HBO's landmark series but now he's Aquaman and has led TV series like The Red Road and Frontier. Now he headlines on of Apple TV+'s debut series See and he says it let him do one thing Game of Thrones never did.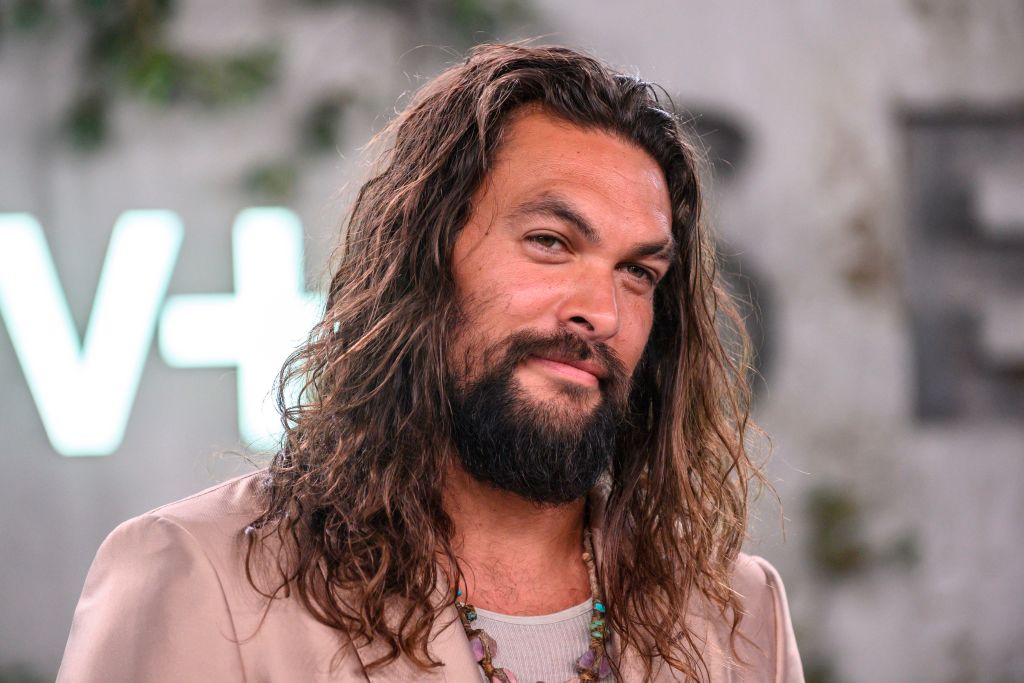 In See, a virus has rendered all the survivors of the world blind. It has been 600 years since anyone could see, but Baba Voss (Momoa)'s tribe has two new infants who have sight. Momoa spoke at a press conference for the Apple TV+ series. You can see See and other Apple TV+ shows Friday, November 1.
Why 'Game of Thrones' fans will love 'See'
Jason Momoa knows he has a built-in audience. See has a lot of Game of Thrones appeal that will get them in the door.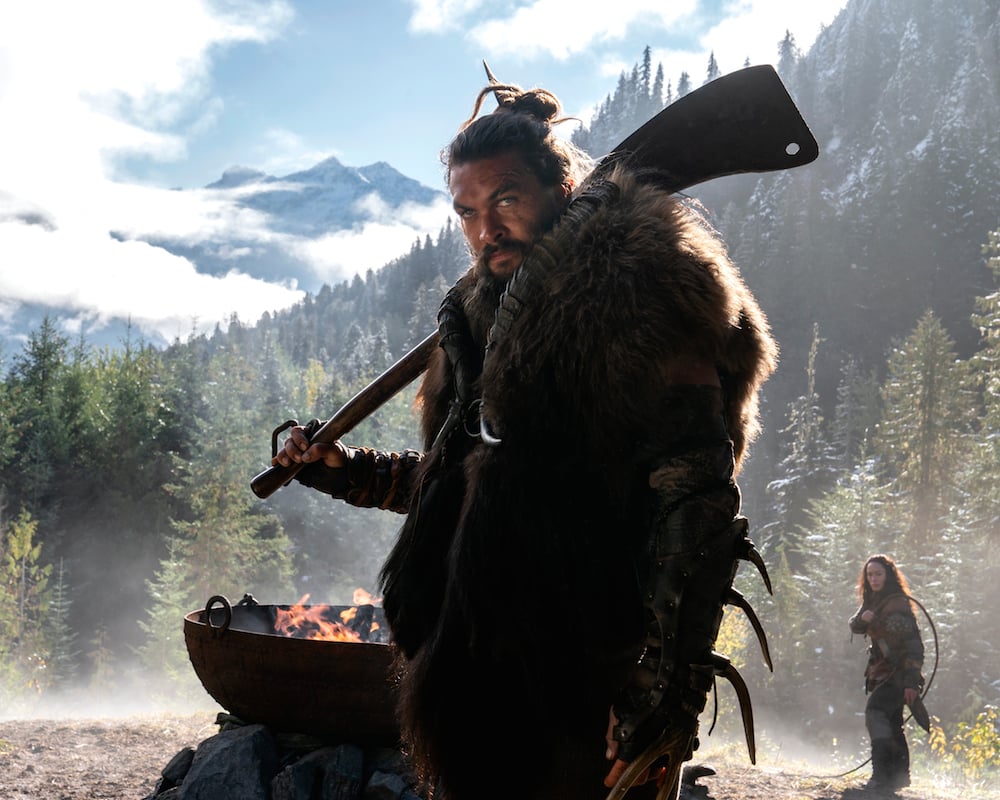 "When you look at this on the page, it's like here's Jason dressed up in fur, lots of weapons and I've done that pretty much my whole career," Momoa said. "I've been trying to do things where I smile and people like me, and about relationships."
Jason Momoa gets to do more on 'See' than in 'Game of Thrones'
Khal Drogo was a great character for Jason Momoa and he has no complaints. He also knows fans were hoping to see Drogo in battle. They didn't, but Baba Voss fights viciously in See.
"This is perfect because Drogo, there was never a fight scene in Game of Thrones," Momoa said. "It was great writing but there was never that moment."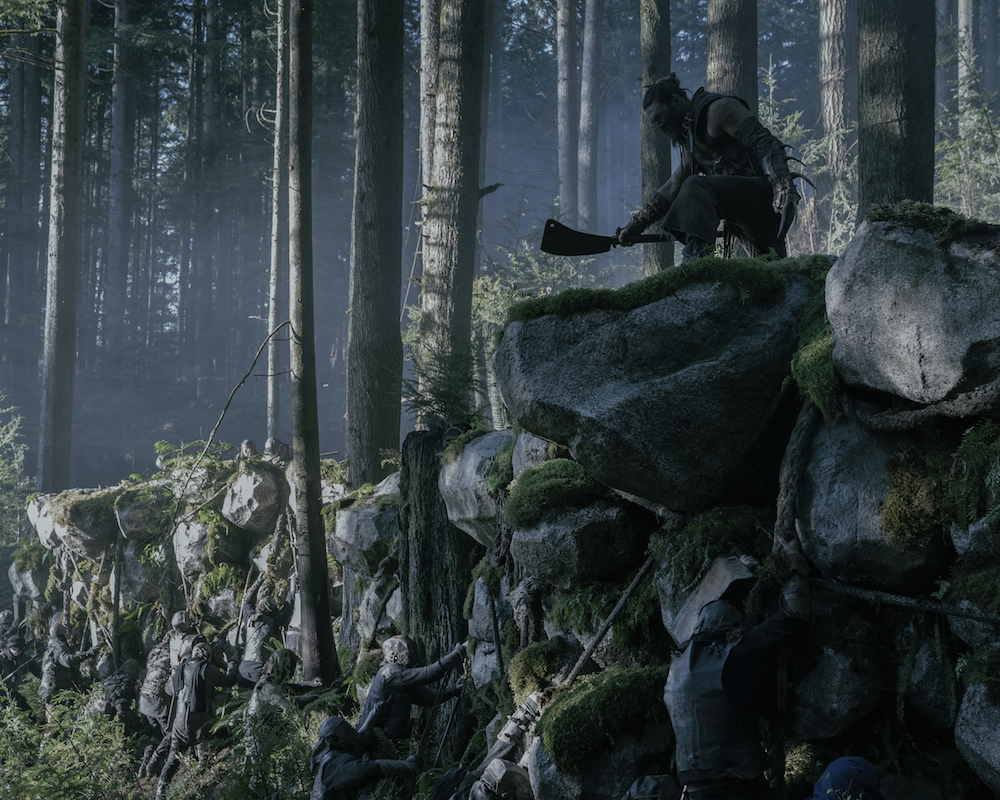 Drogo also left the show before his relationship with Daenerys (Emilia Clarke) got to go to the next level. Voss goes to that level in See.
"I also want to see when he has a kid," Momoa said. "You saw him with Daenerys for a second. I hate comparing things but the thing is I didn't get to exercise all the things that I'm capable of doing."
Jason Momoa did the same thing when he read 'Game of Thrones' and 'See'
Reading the first script to See reminded him of reading Game of Thrones, and he had the same reaction to both scripts.
"Let's just say this has only happened twice in my life," Momoa said. "Once was when I read Game of Thrones and two was when I read this. I just read it out loud."
When Momoa met with the producers, he prepared an intense presentation to make sure he got the role.
"I think I came in with props," Momoa said. "I'm like, 'Check out this bag.' It became show and tell. I was so obsessed with this role."
Blindness also made 'See' different from 'Game of Thrones'
Khal Drogo's first love scene with Daenerys was intense. In See, because the characters can't see, they could approach relationships a bit differently.
"There was just a beautiful moment where we sat there and it was just literally going off of sense or smell. It became a very beautiful, sensitive, I wouldn't say sexy but it's a very intimate scene. It's probably the most intimate I've had without having to take your clothes off or any of that stuff. It's just down to the touch and the smells. It was so quiet. It was just amazing what I learned when I just turn off my eyes. That was one of the many things that I learned."

Jason Momoa, Apple TV+ See press conference, 10/20/19
You'll see a different side of Jason Momoa in 'See'
Because the characters on See can't see, they're not looking each other in the eye. This will also give the show a different angle on Jason Momoa as he's turning to hear his costar.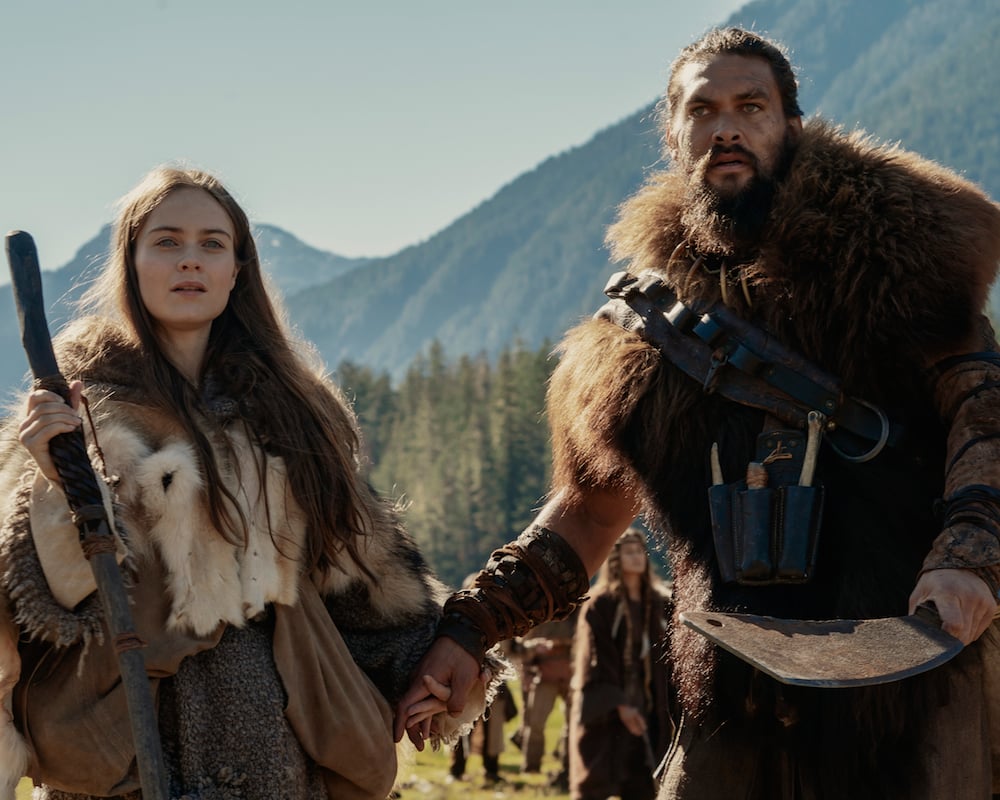 "It's awesome that you're shooting from right here and only seeing half my face," Momoa said. "We know what I look like. Let's see this [side]. It's all physicality in how we posture our body."