Jason Momoa's New Show 'See' Is a Game of Bird Box
Jason Momoa is back on television. In between Aquaman movies, you'll get to see Momoa in your own home if you subscribe to Apple TV+. See is probably the closest Momoa has come to Game of Thrones since his time on the first season of HBO's epic. It also shares elements with the Netflix film Bird Box to create a wholly unique science fiction world full of action and violence.
In the land of 'See' Jason Momoa is king
In the future, a virus wiped out much of humanity, leaving the survivors blind. 600 years in the future, Baba Voss (Jason Momoa) is the warrior leader of his tribe. All blind, they stalk the woods using guideposts they've previously set up, much like the blindfolded characters of Bird Box did.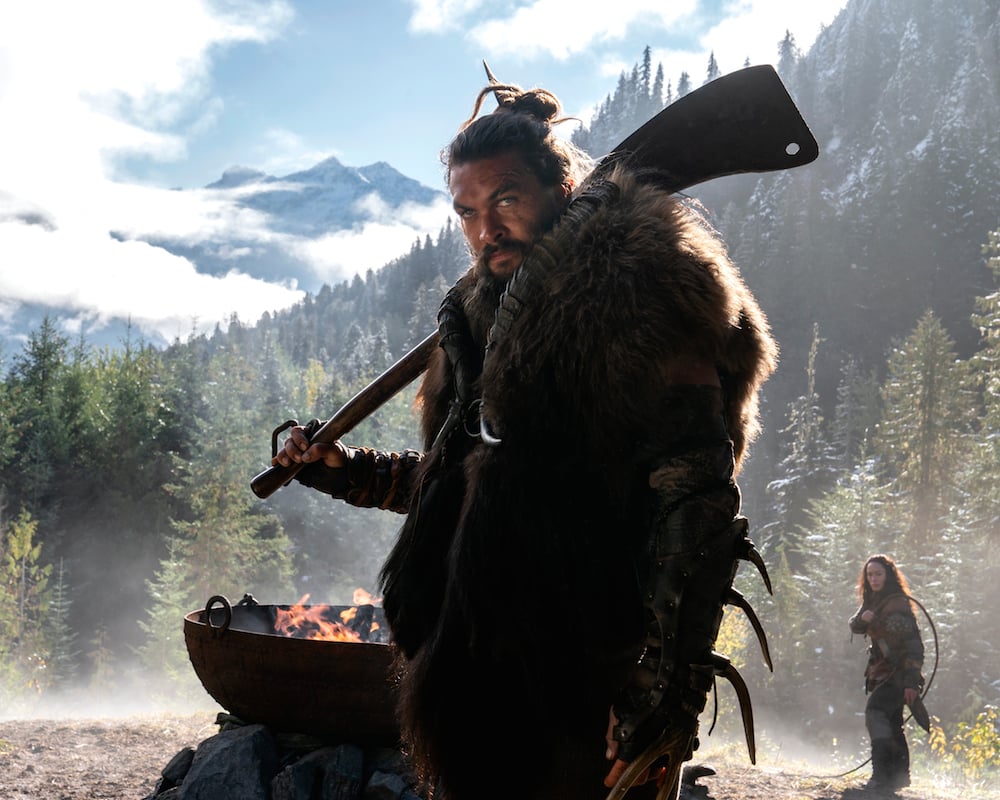 See has great world building. You can see all the ropes someone must have taken time to scout out and mark. They leave signals to each other, indicators left behind by people who have crossed a certain path before. They feel their way around and follow the leader, in this case Voss. Bird Box adapted quickly in a few years. See had centuries to adapt.
See looks like an epic. The filmmakers took great care to design the world of these tribes so they look lived in and natural. The locations are naturally epic out in the woods and mountains. Battle sequences are cinematic and unique because the blind armies have added their preparations to the battleground.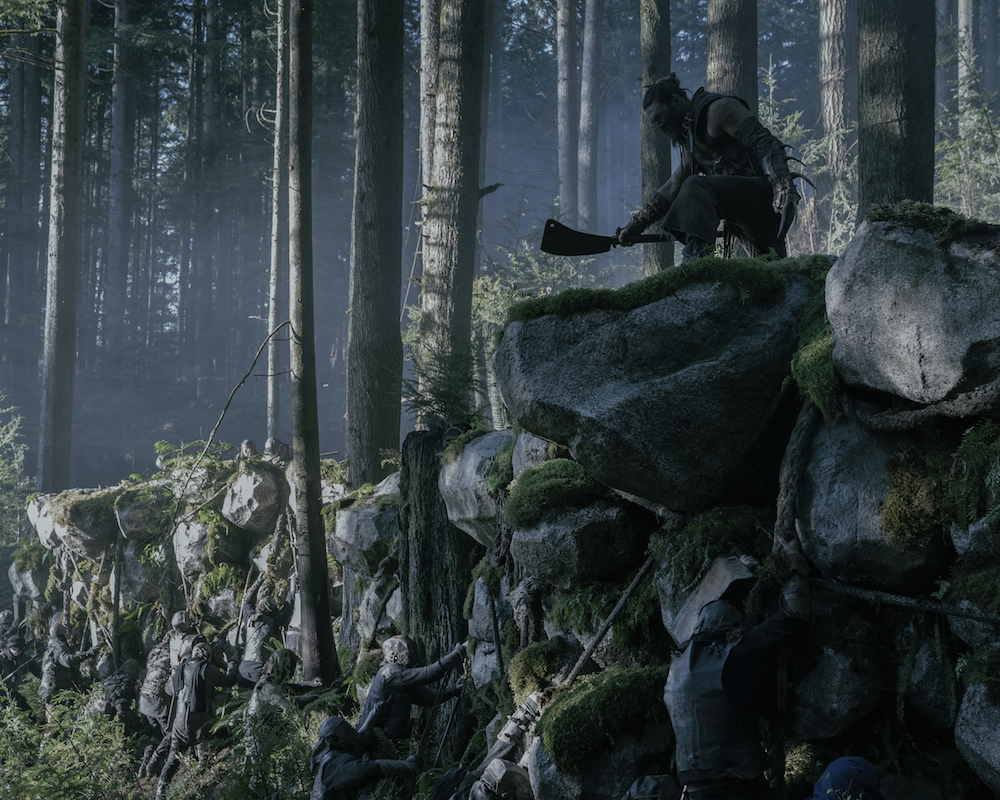 Momoa is primal and acrobatic. He WWE suplexes one guy. Later, in episode 3, Voss has a samurai style battle. It's about the draw and he's also thorough to make enough cuts to finish opponents with super violent kill shots. The warriors make noise so they can find each other because they want this fight. In a world of the blind, the easiest way to run would be to be quiet, so that's how you tell the difference between the warriors and peasants.
'See' lets you live in this world too
After the epic battle in the premiere episode, See focuses more on characters and drama. There is still some action, for which you only have to wait until episode 3, but See takes its time to live in this world too. There is a lot about the different tribes which became a tad challenging to follow. I had the same issue with Game of Thrones though, so fans of deep political worlds like that ought to be absorbed.
It could be a lot of exposition too but there is an inherent out to that. The adage "show don't tell" don't apply to See because the blind people can't show each other. They have to tell each other their history. And See shows plenty, it just became a lot to ingest as an introduction to this world.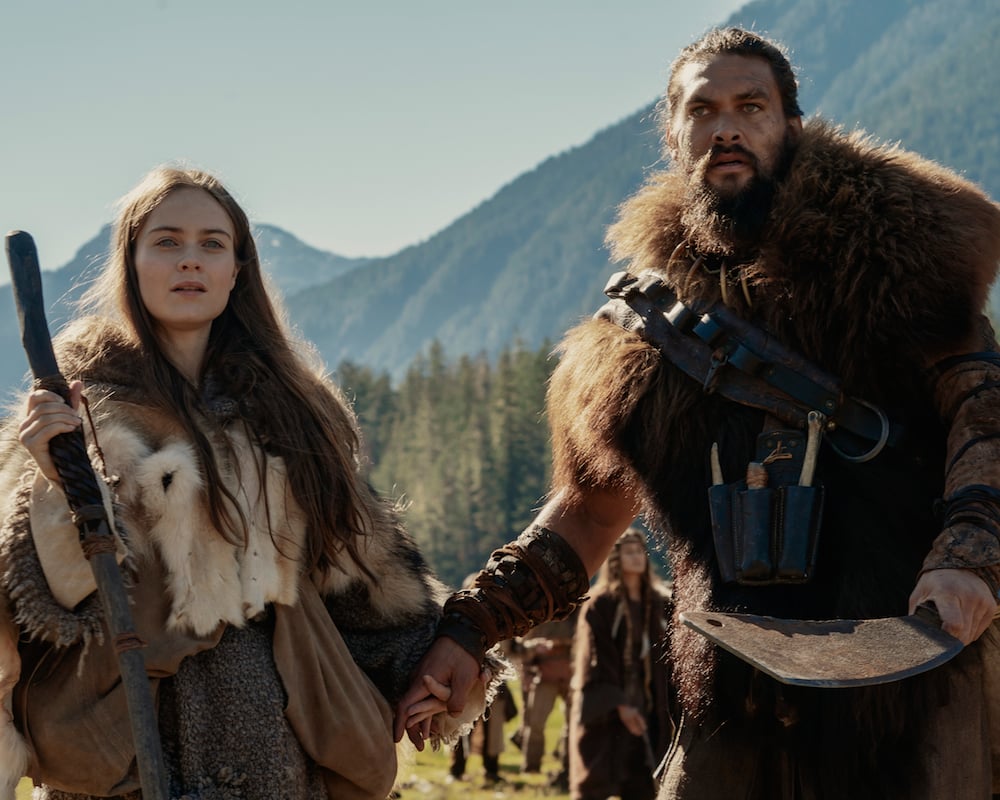 Episode 3 goes to the remains of an amusement park. Seeing the remnants of our world is awesome, and only the viewing audience at home can even appreciate that. The characters, except for two born with sight, can't even see it. 
See is a bold debut for Apple TV+ series. They have two historical period pieces and two modern day dramas, but See is the one where they have created an entirely new world. Already in the course of three episodes, I've gone from feeling the world intuitively to feeling like I have to catch up on all the history at work to admiring the new corners of the world they visit. That's a promising start to a new series.