Jason Statham vs. Marvel: Are Comic Book Movies 'Authentic'?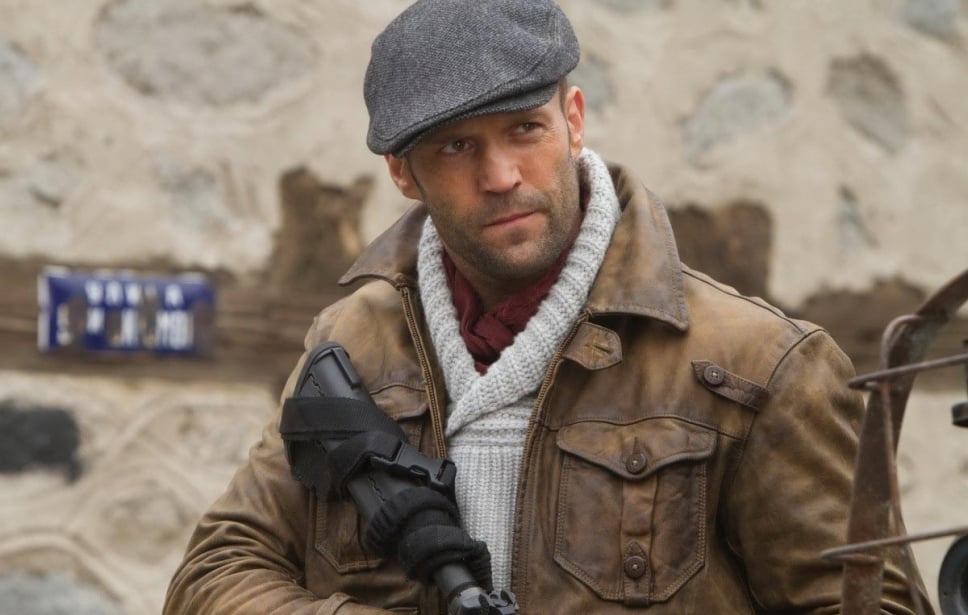 Lately, it seems as though every Hollywood A-lister has been or will be in an upcoming superhero movie. Benedict Cumberbatch is set to don the mantle of Doctor Strange, also joined by Martin Freeman in a currently unspecified role. Each Avengers film has seen more and more additions to the cast, including Aaron Taylor Johnson, Anthony Mackie, James Spader, Don Cheadle, and so many more. That being so, it's no surprise that Jason Statham's name came up recently, rumored to be considered to fill the role of Bullseye on Season 2 of Netflix's Daredevil.
It wasn't long before our confidence in those rumors was quashed though. In an interview for a presser promoting his latest movie, Spy, the British action star had some fairly pointed words for the world of comic book movies.
A lot of the modern sort of action movies I see, you know, Marvel comic sort of things, I just think, any guy can do it. I have no ambition. I mean, I could take my grandma and put her in a cape, and then put her in a greenscreen, and then have stunt doubles come in and do all the action. Anybody can do it. I mean, they're relying on stunt doubles, and greenscreen, and $200 million budget, it's all CGI-created. So to me, that is not authentic.
For a guy who apparently has even sat down with Marvel execs to talk over his potential Daredevil role, his thoughts on the genre seem clear. As an actor that prides himself on his stuntman chops, he's not entirely off base in his criticism. Oftentimes, the best action films are the ones where it's clear our star hasn't been swapped out for a more skilled lookalike.
Statham's history of doing his own stunts is well-documented. Early in his career, a lack of money and resources didn't allow for green screen or doubles, making him responsible for performing all his own action sequences. Since then, that's become the norm for him, whether it's in The Expendables or Furious 7. Incidentally, he's studied kung fu, karate, mixed martial arts, and kickboxing, making it so a stand-in is never needed, even for the most vigorous fight scenes.
His own philosophy stands in stark contrast to that of just about every comic book movie. Most are shot using quick cuts and green screens to account for the swapping in and out of stunt doubles and CGI. That being so, it's no wonder that Daredevil was the property Statham was (or is?) considering, given its visceral visual language, clearly-cut fight sequences, and decided lack of special effects.
Evidently, even that wasn't enough to sell him on the merits of the superhero film and TV-verse. His critique of the genre could be a number of things: A standalone opinion unrelated to his talks with Marvel, a bitter potshot at a studio that didn't close the deal with him, or most likely, a genuine opinion about the nature of the modern action movie.
Whatever Statham's reasons were, he's certainly not wrong. Overuse of CGI and quick-cutting to account for stunt doubles has been one of the biggest issues plaguing action movies in modern Hollywood. Films like Mad Max: Fury Road and John Wick have shown that improvement is possible, but within the insanely successful Marvel Cinematic Universe, change is likely not on the horizon. In the meantime, we can only imagine how amazing he'd be as Daredevil's nemesis, Bullseye.
Follow Nick on Twitter @NickNorthwest
More From Entertainment Cheat Sheet:
Want more great content like this? Sign up here to receive the best of Cheat Sheet delivered daily. No spam; just tailored content straight to your inbox.