Jax Taylor From 'Vanderpump Rules' and Shep Rose From 'Southern Charm' Are Not Feeling 'The Situation's' Shoe Choice
Jax Taylor from Vanderpump Rules had a lot of opinions about Mike "The Situation" Sorrentino's shoe choice. A fan posted a photo of Sorrentino and friends to Twitter and Taylor zeroed in on Sorrentino's kicks.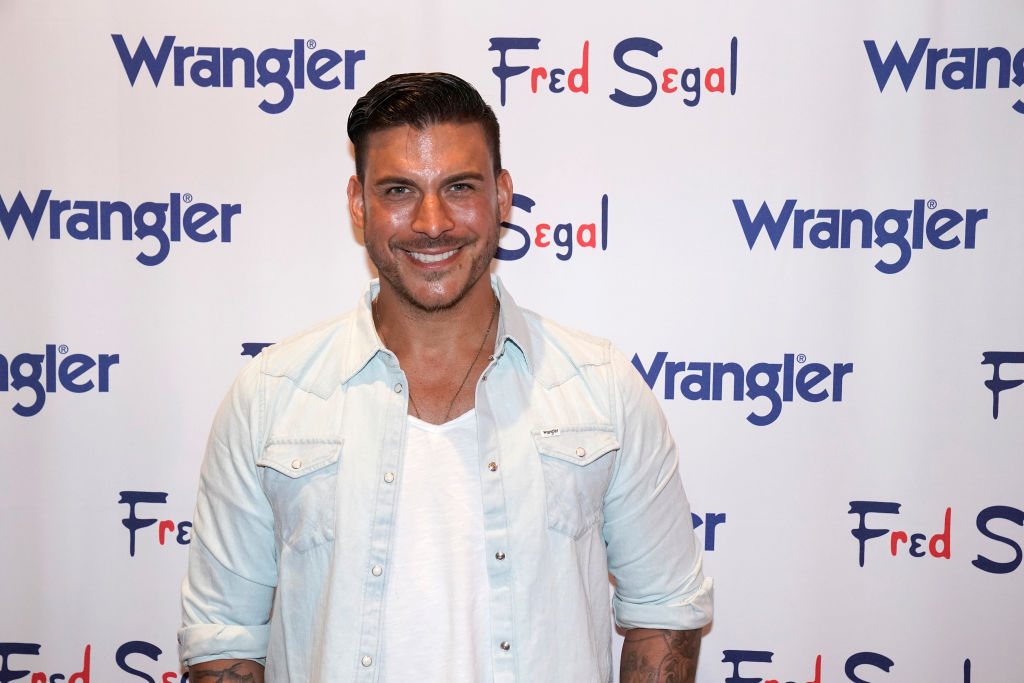 Tayor tweeted, "Yo bro what shoes are you wearing? Those look awful. Other than that looking good!" Fan response was split. Some people agreed that the shoes Sorrentino was wearing looked ridiculous. However, others thought Taylor was being too judgemental. "I'm a fan of yours but c'mon man. You wear high water pants," one person remarked. Another observed, "Didn't you just call out @ThePerezHilton for talking about the way people look?"
Agreeing with Taylor was Shep Rose from Southern Charm. He tweeted that he would have to give anyone in his group who wore them a hard time. So what are these shoes the former Jersey Shore personality is wearing and what do they cost?
Taylor calls them 'huge bricks'
A fan pointed out that the shoes Sorrentino was rocking are (extremely expensive) Balenciaga. "Yeah I know, they just look awful.. ," Taylor remarked. "I cant be the only guy that thinks this? My wife owns them and i hate when she wears them it's like huge bricks. Anyone else agree." Balenciaga offers more than athletic shoes, including pumps and sandals for women. The brand also has handbags, jewelry, accessories and more.
But Taylor wasn't going to let this one go either. He took a screenshot featuring the shoes. "It doesn't matter who's wearing them they look incredibly ridiculous," he wrote. Taylor then directed his comment toward Sorrentino." @ItsTheSituation need to get you in some #offwhites buddy."
Sorrentino seemed to be in a playful mood and didn't appear to take the online jabs seriously. He responded to Taylor. "What up My dude," he wrote along with a peace sign emoji. Someone responded, "i see a bromance forming! Eek! Two of my faves."
Shep Rose isn't a fan either
Rose hopped on the comments as he too was not about the expensive kicks either. "Outrageously ridiculous. If he was in my group of friends he'd never wear them out of the house again after all the s**t we'd give him," he responded on a thread.
Although both Rose and Taylor mocked the shoes, the price for Balenciaga athletic shoes is no joke. Men's sneakers can set you back about $1,000 and boots are more than $1,000.
The "Triple S" sneaker from Balenciaga was released on Sunday. "Utilizing the newest version of the famed footwear, which incorporates a see-through rubber midsole, the subtle colorway sees the entire sneaker doused in an 'Off-White' beige," according to Hypebeast. "The various bricolage of nubuck, buffed leather, and mesh sits atop a similarly colored translucent midsole and treaded rubber outsole. Other details include the 'Triple-S' branding and the size of the sneaker on the toe-box, with a grosgrain pull-loop located at the heel."