Jax Taylor From 'Vanderpump Rules' Buys Fans a Christmas Tree
Brittany Cartwright from Vanderpump Rules has been decking the halls in her new crib she shares with husband Jax Taylor. Taylor is sharing photos and videos along the way as the couple goes all out this year for Christmas.
Taylor appears to be in a celebratory mood too. "Hope everyone has a great day! I know it's December. but don't forget to get yourself a little something when you're out shopping. You deserve it," he tweeted during all the merrimaking.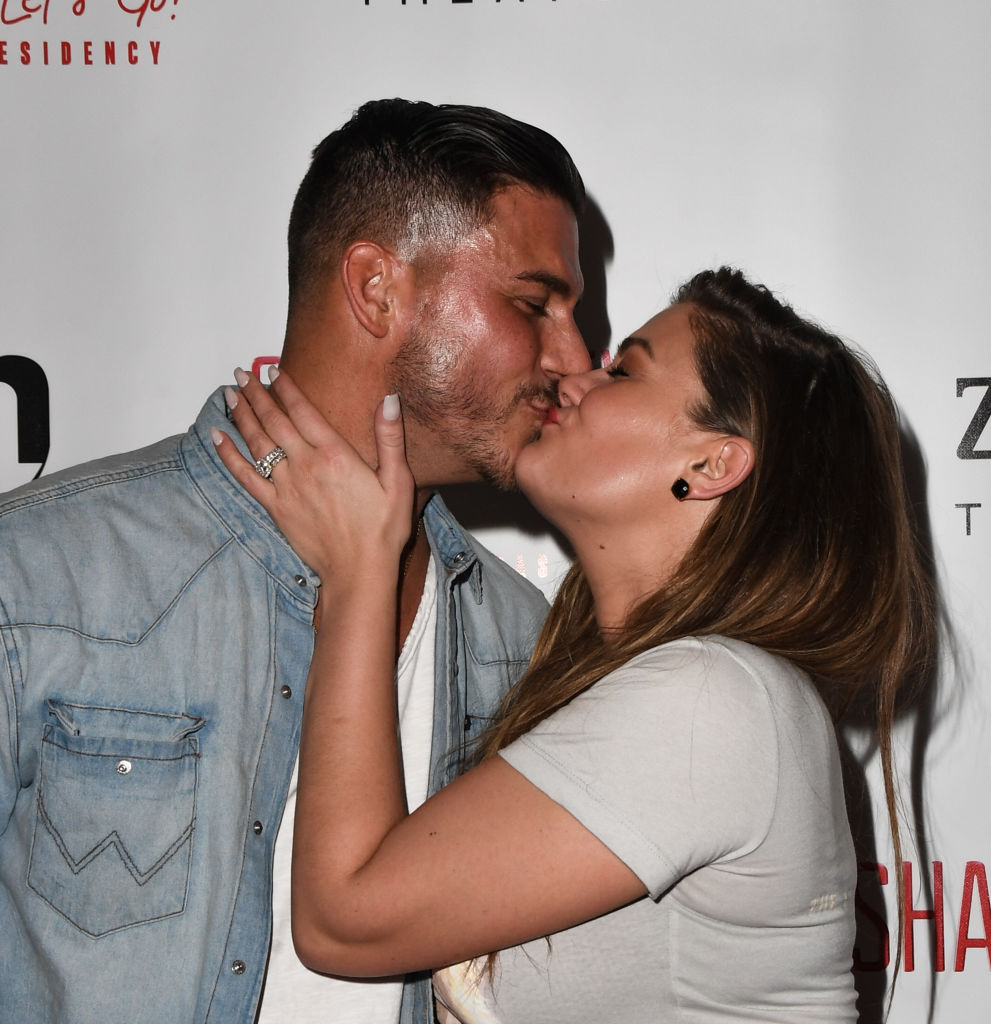 Although some people asked for gift ideas or agreed, a few fans reminded Taylor that not everyone is able to completely afford to celebrate Christmas the same way. One fan responded, "Thanks but some of us can't even afford a Christmas tree this year. Let alone a special gift for are self." Several people responded that celebrating the holidays doesn't always mean going broke. But Taylor saw the response and wanted to help.
He's giving away Christmas trees
Taylor wanted the fan to at least have a Christmas tree. "Dm me Your address, I would love to buy you a tree! We can't have you with out a tree on Christmas," he tweeted to the fan. Another fan in the thread also wanted to help. "Let me know the address and I'll send a gift."
More people hopped on the thread and wanted to help or send gifts too. "You are amazing," a fan shared. "Some of us have been hit with hard times especially this year. Many cant afford gifts for kids or grandkids. I'm In that boat but love always wins and this warms my heart. You have a big heart, never let anyone tell you different xoxo."
Taylor took it upon himself to reach out to the fan to ensure she received a tree. He then shared the exchange on Twitter too. "We got you girl," Taylor wrote. The fan responded, "Crying eyes … bless you [and] your beautiful wife [Brittany]." He then told her everything will arrive by December 12 and wished the fan a Merry Chrismas. Along with the message, Taylor tweeted, "Yeah!!! So happy!!"
You get a tree! And you get a tree!
Another fan shared that she too didn't have a Christmas tree. "This is awesome but I still don't have a tree either we have had a rough year but very blessed," she wrote. Taylor responded, "I got you, dm your address."
Fans' hearts were filled with joy. "You are so underestimated at times on the show. How wonderful that you would make someones Christmas so special!" one person wrote. But Taylor gives all the credit to Cartwright. "Trust me I know…. but I try my best. My wife has made me such a better man," he replied.
Another person chimed in but Taylor wasn't sure if the person was joking. "Wait… id like a new tree for our home and future Christmases," the person tweeted. "If your being honest with me and don't have a tree because times are tough dm me I'll send you one," he wrote.