Jax Taylor From 'Vanderpump Rules' Hints at Explosive Reunion
Vanderpump Rules fans shouldn't get too comfy as Jax Taylor hints that the reunion is going to be a bumpy ride. Taylor took to Twitter to admit that the reunion was probably the craziest one ever.
The first clue he offered was this tweet. "This is the worst/best reunion we have ever had, the amount of all out brawls and we are only half way through. I had no idea it was going to go this way. None."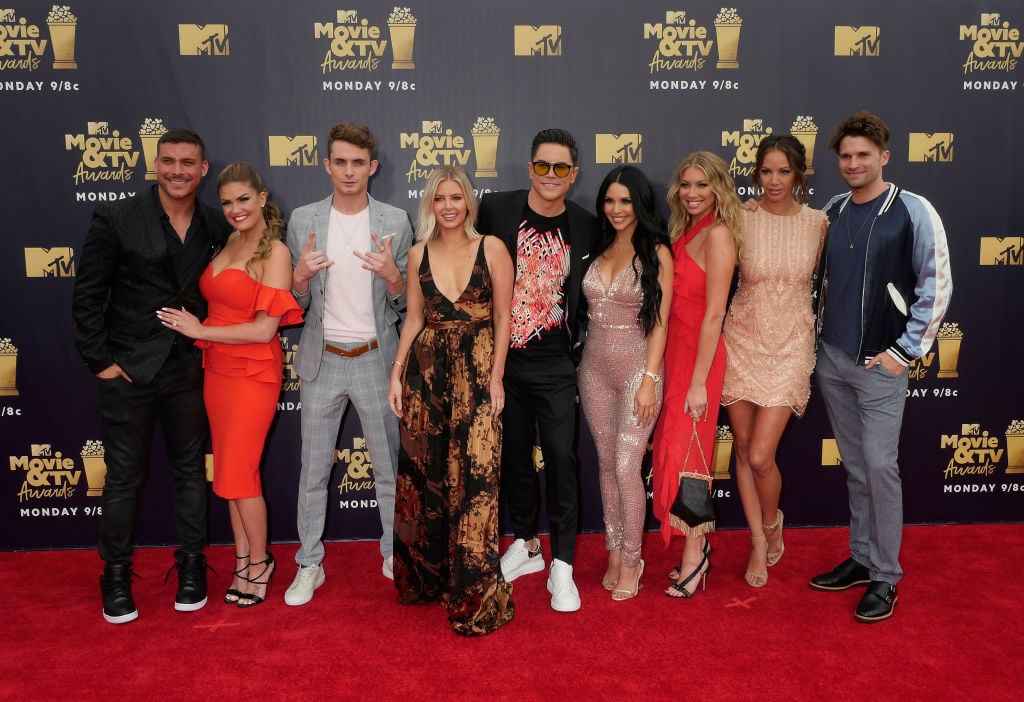 The initial tweet produced a number of comments with fans trying to decide what led to Taylor's announcement. Three cast members seemed to come to the forefront: James Kennedy, Lala Kent and Katie Maloney. "Well…massive drama with Katie, Lala and James for sure. Add Billie if she has been there. Jax, you have been pretty darn good this year, so most likely safe. Probably like being the only sober person in the room. You see everything." Although drama seemed to follow some people, one cast member ended up in tears.
Taylor is shook
Taylor is an "OG" of the show and has been through his share of brutal reunions. However, he claims this one topped them all. "Yeah, the reunion was nothing like this season. Not even close. I am still having nightmares about yesterday," he tweeted. "In all the years I've been on this show, yesterday was probably the craziest sh*t I have ever seen."
One issue may have been with Kent and Billie Lee having to be in the same room. The two had a terrible smack down at SUR and insults flew. "We're about to film that, and I'm really nervous because she's really mean," Lee told Us Weekly prior to the reunion. "I've heard things that, like … she's not sorry for any of it and she would do it over and over again."
One fan responded to Taylor's initial tweet with the comment, "Dear God." Taylor picked up on that comment and responded, "I said the same thing to the producers just now. 'Dear god' is this really happening."
This cast member ended up in tears
Cohen invited fans to ask him questions on his Instagram story during a flight. He just finished filming the reunion, so one fan asked," On a scale from 1 to 10, how crazy was the Vanderpump Rules reunion? Any spoilers to share? Cohen just wrote, "10. But I'm still wearing the Tom Tom hoodie from Schwartz."
Taylor seemed to be so impacted by whatever went down on the reunion, he continued to tweet. "When you wake up and check your messages from your friends and we all say the same thing 'Did yesterday actually happen?'" One curious fan asked, "All I want to know is, did anyone walk off the set this year??" The only thing Taylor would share was, "Omg, you have no idea…."
A tearful Kristen Doute posted to her Instagram story referring to the sh*tty-assed conclusion to the reunion. She kissed her pup, saying, "At least I've got this baby, I love you," she said through her tears. "Yep, that's how we feel." She also wrote, "I was thinking that I might fly today. Just to disprove all the things you say. It doesn't take talent to be mean. Your words can crush things that are unseen. So please be careful with me, I'm sensitive. And I'd like to stay that way."
Check out The Cheat Sheet on Facebook!