Jax Taylor From 'Vanderpump Rules' Would Actually Love to Work for Captain Lee From 'Below Deck'
Only a few months ago, Captain Lee Rosbach from Below Deck snarked about having Jax Taylor from Vanderpump Rules on his crew. The salty dog captain and the SUR bartender got into a Twitter squabble which resulted in Taylor blocking Rosbach.
At the time Rosbach seemed a little confused as to why Taylor was quick with the block. Taylor threw up the block after Rosbach responded to a thread about casting. But Rosbach seemed unbothered about the block as Taylor is quick to block just about anyone who rubs him the wrong way on social media.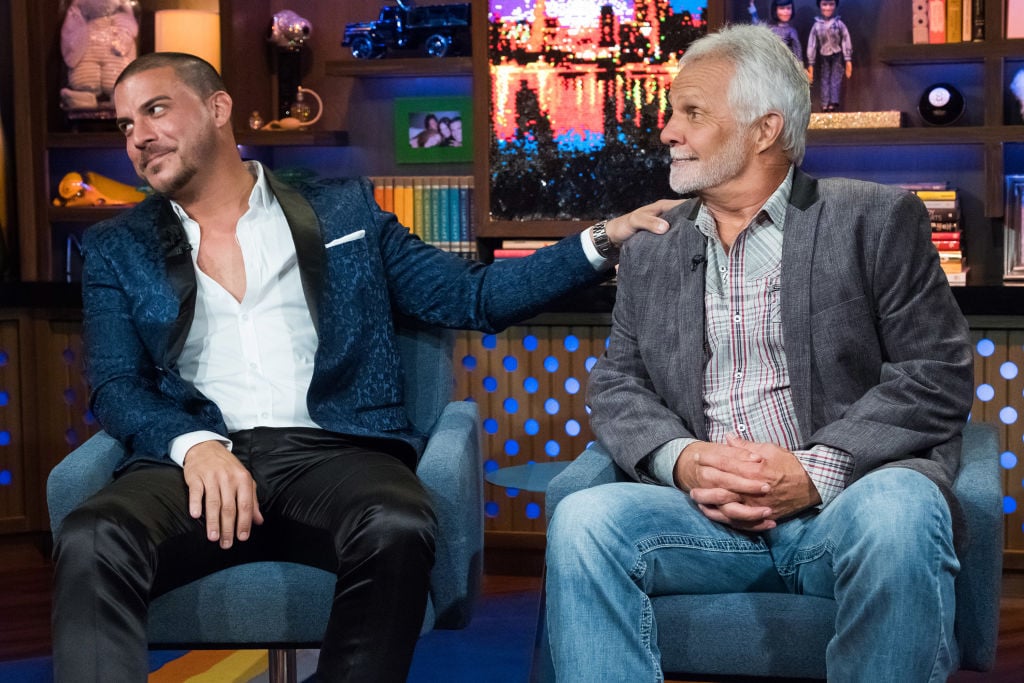 Later, Rosbach joked about wanting to have Taylor on his crew, but only to teach him a lesson and essentially mess with him. Since then the two have made up and now assert they'd actually love to work together. And no one is being sarcastic about it either.
Fans would love a crossover
A fan tweeted that Taylor should appear on Below Deck. "I want to see @mrjaxtaylor either work on Below Deck or be on it with him as a guest." Taylor agreed and shared he'd love to actually work on one of Rosbach's yachts.
"Same," Taylor wrote. "I want to work with @capthlr and be his right hand guy if I had the choice." Of course, his reply sparked several comments from fans. Some envisioned how funny it would be to see Taylor doing the same job as the deckhands. Others, think the pairing would be a disaster. "Let's be real .. he'd chew you up and spit you out within 5 seconds of working for him… he's got like literally zero seconds of patience for any shenanigans," a person responded.
Another fan observed that Taylor and Rosbach would be at each other's throats. "Agree, five minutes in a fight with the Captain, thrown overboard," the fan wrote. But Taylor responded, "Naw….we are best buds now."
Rosbach is into it too
Now that Rosbach is unblocked he saw the exchange. In response to Taylor's tweet that he'd love to work for Rosbach, the captain wrote, "I'm all for it." The two ultimately resolved their differences during a panel at BravoCon. Since then they've shot a commercial for Bravo and seem to be back on track.
Rosbach recently told an audience in Florida about how shooting the commercial with Taylor prevented him from witnessing an impromptu John Legend concert. The network used Legend's home as the set for a Hulu commercial. While Taylor and Rosbach were shooting their segment in another room, Legend sat down at the piano and banged out some hits. "I'm sitting with Jax Taylor and John Legend sat down at the piano and banged out a couple of tunes? How did I get pimped like that?" Rosbach joked with the audience. "There's something wrong with this picture."
The two have come a long way since Rosbach was blocked. Rosbach previously told Page Six he thought it would be funny to have Taylor on deck. "I'd have some fun with Jax," he said smiling. "They couldn't get away, and I just got to keep them. No matter what I put them through, they had to stay. That would be Jax."