'Jedi: Fallen Order' Review: The 'Star Wars' Game Wins With Cal Kestis and Rich Storyline
Jedi: Fallen Order is the newest game to come out of the Star Wars universe. While these games have existed for almost as long as the franchise itself, they can become tedious, often just rehashing the story in the films. But recently, with the Battlefront series, new storylines and objectives have been introduced. 
And even though Jedi: Fallen Order goes back to focusing on the Jedi, or rather one Jedi in particular, it's as fresh-faced as you can get with Star Wars. And that's what makes it so impossible to stop playing.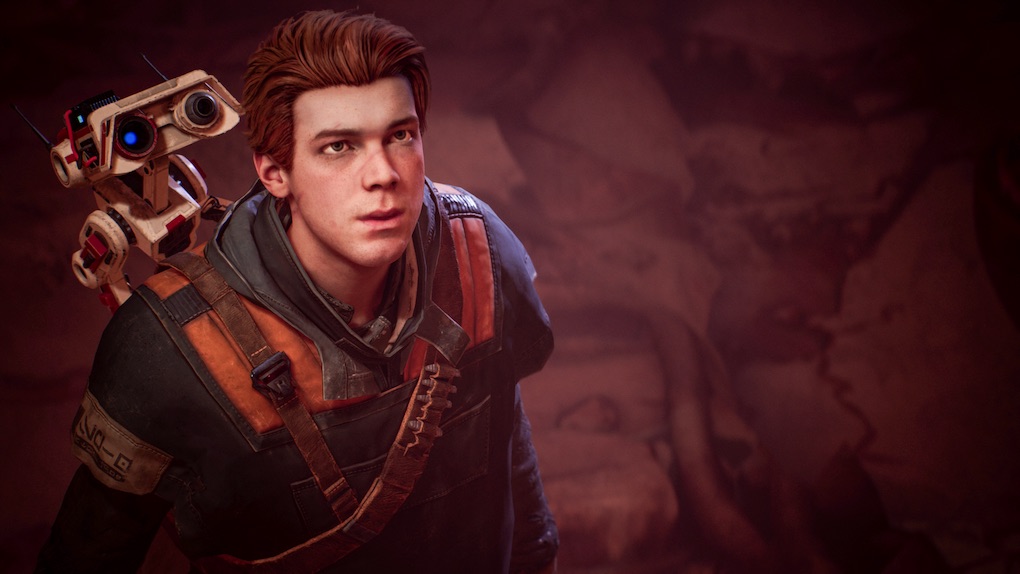 The storyline feels like an excellent 'Star Wars' show
The storyline is the most significant selling point of this game. You, the player, are dumped into Cal Kestis' life as a runaway Jedi post-Order 66. It's been five years since the events of Revenge of the Sith, and Cal is hiding on a scrap planet, Bracca. He was a Padawan when the Jedi were killed off.
So while playing as this character is fun, the most intriguing aspect is the writing. There were times where I wished I wasn't playing the game so that I could just sit back and watch Cal's adventure unfold. Just like how Clone Wars and Rebels' added a richness to Star Wars canon, Jedi: Fallen Order does precisely the same. As a massive fan of Clone Wars, this game gave me the same in-depth character in Cal that you can find in Ahsoka or even Ezra from Rebels. This similar feel makes sense, as writers from these shows also worked on this game too.
Cal Kestis is perfect for 'Star Wars' canon
As stated above, Cal is a great choice for the main character. As Megan Fausti, a writer for the game told Showbiz Cheat Sheet, Cal is "grounded in kindness and empathy" and is determined to finish his mission through. He's also had to live with the agony Order 66 caused, so he has issues to work through as well. "For someone who's experienced all that trauma, getting them back to a place where they're confident, where they're hopeful is a challenge," Fausti said. 
New Star Wars characters work best when they can bring a new story or unique aspects to the franchise. Cal is where Jedi: Fallen Order scores its most significant win. Played by Cameron Monaghan (Shameless, Gotham), Cal not only has the rare ability of Psychometry, but his story isn't something Star Wars has explored before. Kanan from Rebels has a similar narrative (he was a Padawan when he also escaped the Order 66 purge), but fans see his story right before A New Hope. Cal's mission is still pretty fresh after the fall of the Republic when rebel fighters are just getting started in their resistance against the Empire.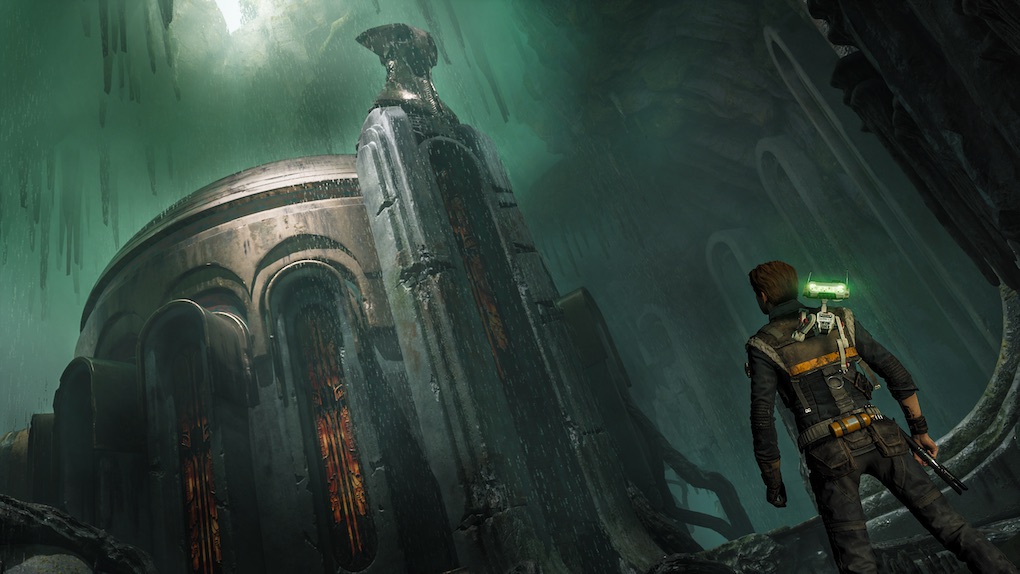 To put it simply, this is also why gameplay is so addicting, because you're fully immersed. Cal's just an excellent addition to canon. It makes you wonder: did they use a real actor like Monaghan because it leaves the door open to also use him in a live-action series or movie later on? It could be a possibility, considering the Obi-Wan Kenobi series will take place not long after this time frame. Something to think about, but that would be epic.
The single-player aspect is preferable
Unlike most of the other Star Wars video games that exist, this is all entirely single-player. There isn't an option to have a team of two or even duel in a non-story mode arena. However, this makes total sense and is a good thing.
The game is character- and plot-driven. Considering Cal runs it alone most of the time on his mission, this would only work well with a one-player model, as it does. This, of course, doesn't detract from the experience.
It's fast-paced, fun, and you will lose track of hours at a time
If you're a fan of Star Wars, you'd thoroughly enjoy this game. There is a good selection of familiar faces and Star Wars tie-ins that'll be pleasant surprises for die-hards. And if you've never seen a film or aren't that into it, but you love adventure games that make you think, you'd also like this game. It's hard. It requires a lot of problem-solving and puzzles to get to the next objective. There is no slacking in this game.
EA and Respawn made a great end-product that revitalizes Star Wars video games and delivers a rich narrative to players. Adding in a dynamic character like Cal Kestis is just the perfect combination that'll have you playing for hours on end.